Telangana Assembly polls: Beyond BJP-AIMIM's slanging match lies cold calculation that caught Congress unawares
Congress' worry is understandable. It may try to pose as the victim, but given its history of engaging in appeasement politics and playing the 'identity' game, Rahul is hardly in a position to claim a seat on the moral high horse.
As Telangana gears up to vote on Friday, the jugalbandi between Uttar Pradesh chief minister Yogi Adityanath and the Owaisi brothers has generated the most headlines. It is interesting, because there is more to the virulent exchange than meets the eye. Sharp tongues, acerbic barbs and plain abuse from both sides left commentators pointing out how political discourse has taken a nosedive. By and large, the media has interpreted the Owaisi-Adityanath slanging match as an unfortunate, if entertaining, sideshow that will have little effect on the overall Assembly result. This interpretation likely misses the mark.
The BJP and the All India Majlis-e-Ittehadul Muslimeen (AIMIM) are bitterly opposing forces, but there is a cold calculation at work between the Uttar Pradesh chief minister and the Owaisi brothers' behaviour in a state that has a sizeable Muslim population — 12.5 percent of Telangana's 3.12 crore residents. Muslims play a critical role in 29 out of Telangana's 119 Assembly seats with a population density of 15 percent or more, while in another 30 constituencies they have enough numbers to sway the result.
In other words, Muslims can either directly decide the outcome or be kingmaker in half of Telangana's seats, making main players such as the ruling TRS, Congress and even the AIMIM scramble for their support. In itself, the BJP is a fringe player in Telangana. Nobody seriously expects it to come to power in the southern state, but it does hope to increase its tally from five in 2014 (that was a Lok Sabha election, however) to at least 15 this time so that it has a say in the state's power structure or use its numbers as a leverage in case of a hung Assembly.
Incidentally, the BJP had a pre-poll alliance with Chandrababu Naidu's TDP in 2014, this time it has only the obscure Telangana Yuva Sena for company. As a senior BJP functionary is quoted as saying in Livemint: "Realistically speaking, the party expects to win 12 to 15 seats… We are expecting a close contest between the Telangana Rashtra Samithi (TRS) and the Congress-led grand alliance…"
While the BJP has no major ambitions beyond being a bit player in Telangana, it would be interested in arresting Congress' tally with whom it is locked in a fight for national dominance. The saffron unit has no alliance (tactical or otherwise) with TRS but it sees Chief Minister K Chandrasekhar Rao as a powerful satrap with whom it can engage in a pragmatic relationship. KCR also shares a good rapport with Prime Minister Narendra Modi and media reports have speculated that TRS is "open for a post-poll alliance with BJP in 2019". In contrast, the Telangana chief minister called Congress president Rahul Gandhi the "country's biggest buffoon".
Both Modi and KCR have been busy attacking each other to blunt Congress' charges of a "collusion" during Assembly polls, but it doesn't take much to decipher that BJP would be happier to see TRS retain power than Congress making a comeback. In its mission to arrest the Congress' tally, BJP found a handy tool in AIMIM. Asaduddin Owaisi's party openly indulges in identity politics and makes no bones about targetting Muslim votes. Though the party's influence is restricted largely to the old city of Hyderabad that contains roughly 43 percent of the total Muslim population in Telangana, in recent years, AIMIM has been trying to extend its influence beyond its bastion.
AIMIM has a "friendly" relationship with TRS and is trying to eat into Congress' traditional Muslim vote bank to increase its tally. Owaisi's party got seven seats in 2014 and secured a sizable portion of votes in some other seats too, upsetting Congress' plans. For instance, as Livemint points out in a report on the Nizamabad urban seat in 2014, the AIMIM candidate garnered 31,648 votes against the TRS's 40,947, while the Congress came at a distant fourth with 25,400 votes. It is possible that Congress would have won the seat had it not been for the AIMIM.
Now we begin to understand BJP's game plan. If it can polarise the electorate by instigating the Owaisis, it becomes easier for the AIMIM to focus even sharper on identity politics and consolidate its position among its targetted constituency. Conversely, a sharply polarised atmosphere may even translate into a few votes more for the BJP among its own targetted constituency. It's a cynical 'win-win' possibility that may hit Congress the hardest.
Rahul's party's draft manifesto, a reported by News18, promises "several schemes tailored for the minorities, especially Muslims" and vows to make Urdu the "second official language of the state and ensure that all government orders are issued in the language." It is in this backdrop that we should see Adityanath's tirade against the Owaisis, uttering at a public rally at Tandur in Vikarabad district of Telangana that: "If BJP comes to power in Telangana… Owaisi will have to flee from Telangana just the way Nizam was forced to flee from Hyderabad."
It takes two to tango, and the brothers have jumped right into the mix. AIMIM president Asaduddin asked Adityanath to take a history lesson and said that "it is my religious belief that Prophet Adam, when he descended on the Earth from Paradise, came to India. Thus India is my father's country and nobody can force me to flee."
His brother Akbaruddin went a step ahead to comment on Adityanath's appearance: "One more came...what kind of an attire does he wear... he became a chief minister by luck and he is saying like the Nizam, he will make Owaisi run away. "Who are you? What is your status? Like you, 56 (a reference to Modi's 56-inch chest remark, made during the 2014 Lok Sabha polls) came and went away. Leave Owaisi...Owaisi's 1,000 (future) generations will stay in this country and fight it out with you. We will drive you away. We are not among those who run away."
As the Adityanath-Owaisi battle heats up, a panicked Congress started shooting in all directions. Rahul called KCR "Khao commission Rao" and claimed that "TRS is the 'B' team of BJP. KCR is the rubber stamp of Modi. Owaisi and his AIMIM are 'C' team of BJP and its role is to split anti-BJP and anti-TRS votes."
Congress' worry is understandable. It may try to pose as the victim, but given its history of engaging in appeasement politics and playing the 'identity' game, Rahul is hardly in a position to claim a seat on the moral high horse. It remains to be seen which way the cookie crumbles in Telangana.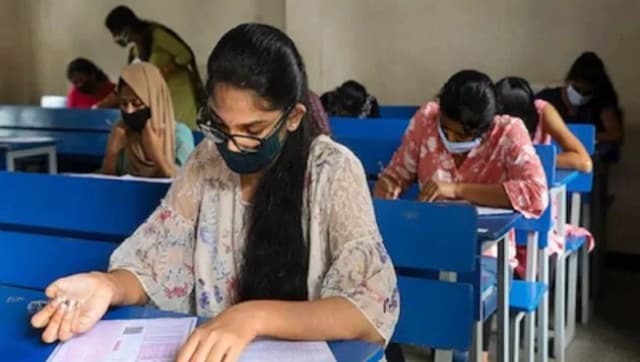 India
The state government had earlier cancelled 10th standard and Intermediate first-year exams and decided to promote the students in view of the pandemic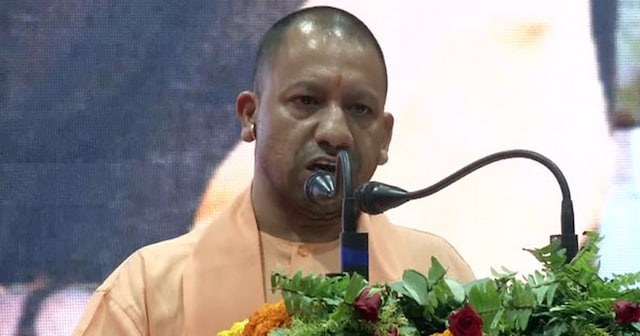 India
Kanpur Outer's SP Ashtbhuja Prasad Singh said a speeding bus hit a loader, which fell on the other side of the highway, while the bus also overturned and fell into a ditch
Politics
The newly-appointed RLD chief vowed that his party will not allow a communally polarised campaign to 'ruin' the Hindi heartland state in the run-up to the Assembly polls in 2022