Telangana Assembly Election Results: KCR's nephew T Harish Rao retains Siddipet seat with record 1.20 lakh votes
Associated with the TRS since it was floated by K Chandrashekar Rao in 2001, T Harish Rao has won the Siddipet seat for the sixth consecutive time.
Hyderabad: Telangana Rashtra Samithi (TRS) President K Chandrashekhar Rao's nephew T Harish Rao created a record of sorts in the Telangana Assembly elections by winning the Siddipet seat by over 1.20 lakh votes.
Harish, who was Irrigation Minister in KCR's cabinet, defeated his nearest rival Bhavani Marikanti of Telangana Jana Samithi (TJS) with a majority of 1,20,650 votes.
Associated with the TRS since it was floated by KCR in 2001, Harish has won this seat for the sixth consecutive time. He was first elected from Siddipet in the by-elections in 2004 after the seat was vacated by KCR. Since then, Harish has maintained a firm grip over the constituency in erstwhile Medak district.
The 46-year-old has increased his margin of victory with every election. In 2014, he was re-elected with a majority of over 95,000 votes, one of the highest in the state.
Find latest and upcoming tech gadgets online on Tech2 Gadgets. Get technology news, gadgets reviews & ratings. Popular gadgets including laptop, tablet and mobile specifications, features, prices, comparison.
Politics
In poll-bound Telangana, BJP president Amit Shah and other senior leaders of the party have repeatedly charged the TRS government of opting to go in for early elections fearing Modi's popularity.
Politics
Expressing confidence that they would win the Assembly polls scheduled for 7 December, the TRS leader said, "I didn't want to jump the gun. Our focus is on state politics till 11 December (result day). After 11th, we will start talking about our efforts to gather more like-minded parties across the country. We had already started earlier."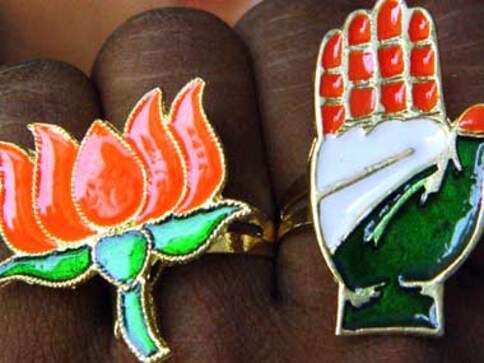 Politics
Meanwhile BJP claims that Telangana is staring at a hung verdict, indicating that it will emerge as a kingmaker.