Telangana Assembly Election: Congress promises to rejuvenate education system within 100 days if voted to power
There would be 100 percent fee reimbursement for students belonging to the SC, ST, Backward Classes and minority communities, a Congress party release said.
Hyderabad: The Congress on Wednesday said it would rejuvenate the entire education system within 100 days of coming to power in Telangana, if elected after the 7 December Assembly polls, by strengthening government institutions and extending all support to managements of private institutions.
Alleging that the TRS government had ruined the careers of lakhs of students by not clearing fee reimbursement dues, a senior party leader promised that the next Congress government (if voted to power), would pay fee reimbursement amount every year in two instalments.
There would be 100 percent fee reimbursement for students belonging to Scheduled Castes, Scheduled Tribes, Backward Classes and minority communities, a party release quoted Telangana Pradesh Congress Committee President N Uttam Kumar Reddy as saying.
He said 20,000 teachers would be recruited within 100 days.
Accusing the TRS government of doing nothing to control the 'exorbitant' fee structure of corporate institutions, Reddy also assured that steps would be taken to regulate corporate schools and colleges. He assured managements of private educational institutions and their association that the Grand Alliance of Congress, TDP and other parties would include their issue in the Common Agenda and resolve them on a priority basis after coming to power in the next assembly elections.
Addressing a meeting organised by the 'KG to PG Educational Institutions Joint Action Committee' here, Reddy accused caretaker Chief Minister K Chandrasekhar Rao of cheating the people of Telangana on the promise of free education from Kindergarten to Post graduate level.
There are nearly 85 lakh students across Telangana in various classes from KG to PG who expected that KCR's (as Rao is popularly known as) scheme would benefit them, he said. "However, by setting up a few residential schools which cater to not more than one lakh students, KCR thinks he fulfilled the promise of KG to PG free education," he said.
Reddy said over 12,000 schools, about 2,000 junior colleges, nearly 1,000 degree colleges, 200 PG colleges, 600 professional colleges and 500 B.Ed. and D.Ed. colleges with a combined strength of 46 lakh students were being run by private managements. They also provide employment to nearly five lakh people, including teaching and non teaching staff.
He said they had also played a major role, not only in the formation of Telangana, but in formation of the TRS government in the state.
However, KCR 'humiliated' them on multiple occasions and denied appointment even to discuss their problems, he alleged. Reddy said TRS leaders have been getting 'nightmares' of a humiliating defeat ever since Congress decided to form a Grand Alliance with the TDP, CPI and TJS.
Politics
With all possibilities of a major structural and characteristic renovation that Rahul Gandhi's July 2019 resignation suggested now ruled out, the Grand Old Party represents the order of feudal decadence in the political terrain
India
It was decided that polls for the new chief would be held between 21 August and 20 September next year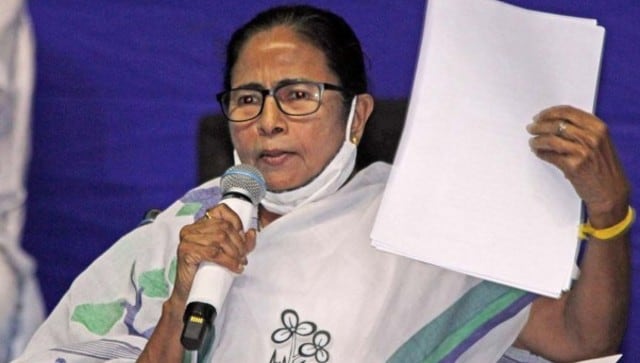 India
The dig from the Mamata Banerjee led-party comes at a time when both the Congress and the TMC are striving to lead the Opposition front against the BJP