Tejashwi Yadav slams Nitish Kumar for JD(U) decision to contest Gujarat Assembly polls
Tejashwi Yadav took a swipe at Nitish Kumar for his party's decision to contest 'four-five seats' in the Gujarat Assembly polls and wondered why he was fighting for a 'losing' battle
Patna: RJD leader Tejashwi Yadav on Monday took a swipe at Bihar Chief Minister Nitish Kumar for his party's decision to contest "four-five seats" in the Gujarat Assembly polls and wondered why he was fighting for a "losing" battle.
The JD(U) had last week announced that it will contest its "traditional" four to five seats in Gujarat and urged the Election Commission to reject the Sharad Yadav faction's claim over the party symbol so that it can fight the election.
"Why is his party planning to contest the Gujarat polls? Can JD(U) win there? During the presidential elections, Nitish had urged the UPA not to fight a losing battle by insisting on putting up a candidate. Has he done away with his wisdom of that time," the former deputy chief minister tweeted.
जितनी सीटों पर नीतीश जी गुजरात में चुनाव लड़ने जा रहे है अगर पलटी नहीं मारी तो उतनी ही सीटों पर भाजपा इन्हें बिहार में लड़वाएगी। इन दोनों के खेल-झोल और अप्राकृतिक गठबंधन को जनता समझ चुकी है।

— Tejashwi Yadav (@yadavtejashwi) October 30, 2017
"If Nitish Kumar's alliance with the BJP survives, his own party may end up with the same number of seats to fight in Bihar as well. Their unnatural alliance has become fully exposed before the common people", he said in another tweet.
राष्ट्रपति चुनाव में गठबंधन धर्म में रहते हुए परम ज्ञानी अंतर्यामी नीतीश जी ने कहा था कि UPA को हार के लिए चुनाव नहीं लड़ना चाहिए।तो क्या नीतीश जी गुजरात जीतने जा रहे हैं? अंतरात्मा की सुन जवाब दें? — Tejashwi Yadav (@yadavtejashwi) October 30, 2017
Kumar, also president of the JD(U), came out the Grand Alliance with the RJD and the Congress and formed a new government with the support of the BJP in July this year.
Find latest and upcoming tech gadgets online on Tech2 Gadgets. Get technology news, gadgets reviews & ratings. Popular gadgets including laptop, tablet and mobile specifications, features, prices, comparison.
India
Instances of wall collapse, uprooting of trees and waterlogging were reported in Maharashtra as heavy rains lashed large parts of the western state, including Mumbai, for the second day on Saturday.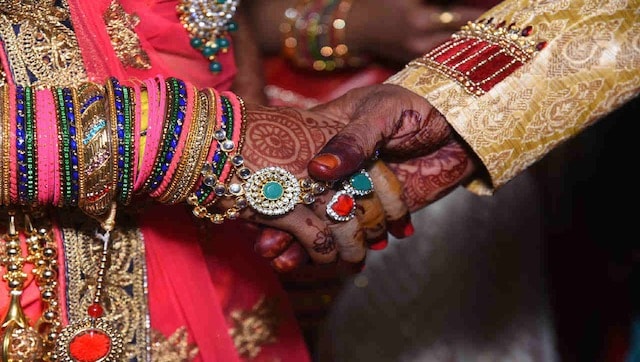 India
The groom's body was cremated in a huff, without the authorities being informed. But somebody telephoned the district magistrate and narrated the whole episode. All close relatives of the deceased, who attended the ceremony in Bihar, were tested on 19 June. Of all the relatives, 15 tested positive, the officials said.
India
At least eight people were killed in lightning strikes in Bihar on Friday, a day after 26 died in similar incidents in eight districts of the state