TDP in no position to walk out of alliance, BJP should sever ties first, says Andhra Pradesh Cabinet minister tells party high command
The Andhra Pradesh unit of the BJP has suggested to its central leadership to break ties with the TDP before the latter does it, but felt the TDP was 'not in a position' to walk out of the alliance, a state minister said
Amaravati: The Andhra Pradesh unit of the Bharatiya Janata Party (BJP) has suggested to its central leadership to break ties with the Telugu Desam Party (TDP) before the latter does it, but felt the TDP was "not in a position" to walk out of the alliance, a state minister said.
The state BJP also suggested that a public meeting be held in which Finance Minister Arun Jaitley would place "all facts" before the people about what the Centre did for the state in the last four years, he said.
"These were the two options we gave to our central leadership. The BJP loses nothing if it breaks the alliance with the TDP," state endowments minister P Manikyala Rao told reporters in an informal chat. "The bond should be broken, if required, before the TDP does it," he said.
He, however, felt that the TDP was "not in a position" to sever ties with the BJP yet.
The BJP and TDP, which share power both at the Centre and in the state, have been at loggerheads ever since the Union Budget was presented on 1 February. The TDP, which is unhappy over the allocation of funds to the state, had attacked the Centre for doing "injustice" to AP.
The minister said efforts were on to hold the public meeting with Jaitley, possibly in Vijayawada, to explain the quantum of financial assistance the Centre has granted to the state.
"We are trying to do this before the state Budget session starts on 5 March, the day when Parliament's Budget Session also resumes," he added.
Rao, who is one of the two BJP ministers in the Chandrababu Naidu Cabinet, said they were ready to quit their posts if their central leadership directed them to do so.
"We have smartphones in our hands and it will take only a couple of minutes to e-mail our resignation letters," he said. "Our allies in some states have left us. If one goes, another one is ready to join us."
India
The BJP national general secretary said that Karnataka must also think about bringing a policy to control population like Uttar Pradesh and Assam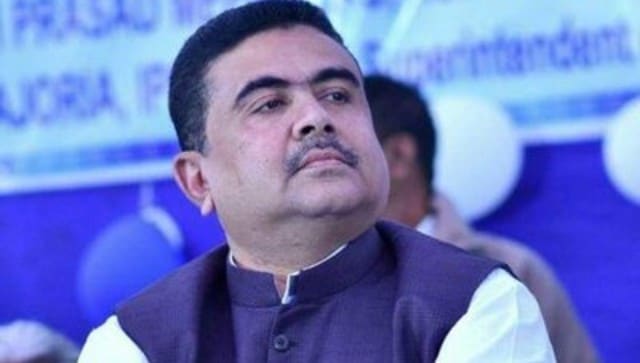 Politics
Eight BJP MLAs resigned as heads of Assembly panels in protest against Roy's appointment, whose disqualification is being sought by the BJP under the anti-defection law
Politics
People of Assam have voted for the BJP for the second consecutive term as they have realised that there is no place for 'aatankwad' (insurgency) and 'andolan' (agitation) in the state, Shah asserted