Tapas Pal under TMC fire for rape remark: But did he do it for Mamata?
Tapas Pal was trying to score brownie points with the party leadership after he fell from Mamata Banerjee's good books for joining suspended Trinamool MP Kunal Ghosh at a public meeting
Trinamool Congress MP Tapas Pal comments threatening to kill opposition CPI-M workers and have their women raped if a single ruling party worker was attacked has sparked national outrage with Trinamool Congress leaders demanding an explanation from the actor-politician within 48 hours.
"Tapas Pal will need to provide a written explanation to the party within 48 hours," party spokesperson Derek O Brien said in a statement on late Monday night.
"The statements made by Mr Tapas Pal are utterly insensitive. The party does not in any way endorse what he said many weeks ago, which is being played out on TV channels today," O Brien said.
Senior TMC leader and Education minister Partha Chatterjee said that the party did not approve of the MP's statement, adding that the situation under which such comments were made must be examined.
"We never approve use of such words. He should have exercised restraint before using such words. Even if the words used by him were out of excitement, it is not justified; not at all for an MP."
"But it has to be seen under what circumstances he has used such words. The opposition must have created such a situation after which there has been such an outburst."
"I will certainly talk to him when I meet him and try to ascertain why did he made such comments," Chatterjee said.
According to a report in The Times of India, quoting party sources, Pal was trying to score brownie points with the party leadership after he fell from Mamata Banerjee's good books for joining suspended Trinamool MP Kunal Ghosh at a public meeting before the Lok Sabha polls.
"Pal was unsure of getting a party (ticket) when he let loose his volley of abuses. He finally made peace with Mamata by giving a written apology for appearing on the same stage as Kunal Ghosh," the report states.
The controversial comment triggered an uproar and sparked condemnation by opposition parties with CPI-M demanding that the Lok Sabha Speaker take suo motu cognisance of Pal's outburst and disqualify him.
"If any CPI-M man is present here. Listen to me. If you ever touch any Trinamool Congress worker or their families at Choumaha, you have to pay for this. Don't try to act smart with me. I am smarter than you. I am not from Kolkata," Pal said in a video of his 14 June speech at Choumaha village in Nadia district which surfaced on a vernacular TV news channel and subsequently went viral.
"I am from Chandannagar. Leaders are created by workers. I am also a goonda. I will shoot you guys if a Trinamool Congress worker is ever attacked. If you have the guts, then stop me. Keep this is in mind. Earlier, you guys have bullied me on various occasions. If you insult the mothers and daughters of Trinamool workers. Then I won't spare you. I will let loose my boys in your homes and they will commit rape. I will teach each of you a lesson," Pal said.
Pal, however, denied that he spoke about rape. "What I said was I will tell my workers to 'raid'." But speaking to The Indian Express, he said: "When you see a pregnant mother tortured or a man's hands chopped off, you can't control your anger. I just became mad."
Condemning the remarks, West Bengal BJP president Rahul Sinha said it was not surprising that such comments were coming from a TMC leader.
"It is the vilest statement one can imagine. However, coming from a Trinamool MP is not surprising as the chief minister herself wants to settle rape complaints with money...," Pal said.
His party colleague BJP MP Babul Supriyo, slammed the top leadership of the party saying it MPs should try to restrain themselves from making such comments. "Actually Trinamool leaders are in competition as the top leadership of the party is also making such derogatory comments every day. Let's see what action our CM takes or else the people will give them a fitting reply," he said.
"The sort of adjectives Pal used are usually heard from the lips of anti-socials... we just can't imagine that any man in his senses would utter such words," CPI-M state Secretariat member Rabin Deb told the Hindustan Times.
"Several Trinamool Congress leaders have been making such comments in the last three years as part of their strategy to terrorise Opposition parties. The comments he has made is unexpected of a parliamentarian. I request the Lok Sabha Speaker to take suo-motu cognisance because people look up to Lok Sabha MPs," CPI(M) MP Mohammed Salim said.
"If the police don't take cognisance then it means it is aiding such terror tactics. The comment is an addition to the long list of TMC leaders who have been making such comments in the recent past," he added.
The National Commission for Women has also demanded Pal's resignation. NCW chief Mamata Sharma said, "He should resign. This is a very unfortunate statement. CM Mamata Banerjee should take action against him, he should be suspended."
This is not the first time that Trinamool leaders have been found using such language. Birbhum party president Anubrata Mandal, Labhpur MLA Manirul Islam and food minister Jyotipriya Mullick, have incited the party ranks against the opposition from time to time, the daily reports.
"While Mandal had urged partymen to burn down houses of independent candidates and bomb police before the panchayat polls, Manirul openly admitted in a public meeting at Sainthia that 'he had crushed three men under his feet'. Mullick called CPM a 'snake' and urged his men 'to do what they do with snakes'."
India
The former chief secretary of West Bengal has been asked to file a reply within three days or provisions under the stringent Disaster Management Act, that entail imprisonment for up to two years, may be invoked against him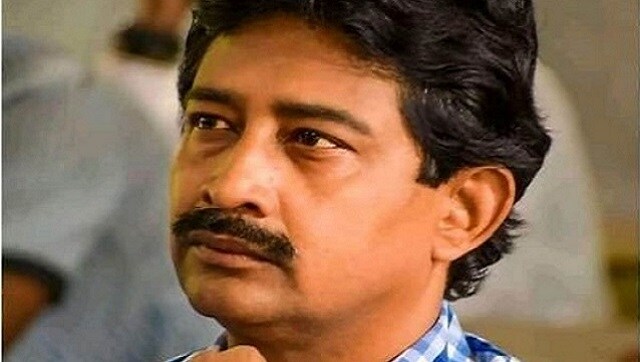 Politics
Banerjee, who unsuccessfully fought the Bengal Assembly polls on BJP ticket, described his meeting with the TMC general secretary as a 'courtesy visit'
Politics
Several BJP leaders downplayed the impact of Mukul Roy's return to TMC, with Dilip Ghosh saying Roy himself wasn't sure whether the BJP 'gained anything'