Tamil Nadu polls: VCK fields educationist Vasanthy Devi against Jayalalithaa
Jayalalithaa is contesting the Tamil Nadu assembly polls from the RK Nagar constituency
Chennai: People's Welfare Front constituent VCK on Wednesday fielded well-known educationist and intellectual Vasanthy Devi from RK Nagar constituency against Chief Minister Jayalalithaa for the 16 May Assembly polls.
Jayalalithaa is seeking a successive term from the RK Nagar constituency. Party founder Thol. Thirumavalavan will contest from Kattumannarkoil in Cuddalore district.
Announcing Devi's candidature at a press conference, Thirumavalavan said the former vice-chancellor of Manonamaniam Sundaranar University was a "common candidate" of the People's Welfare Front (PWF), whose other constituents are Vaiko-led MDMK, CPM and CPI.
The combine had tied up with DMDK and Tamil Maanila Congress (TMC) to contest the polls.
"She is a well-known educationist who has fought for women issues among other things. Highly respected, she has been working in various fora for people's issues," Thirumavalavan said.
Thirumavalavan, who was speculated to fight from the city-based constituency after it was allocated to his party, said "our intention is not to defeat anyone, but take the politics of change," to people.
Devi will fight on a VCK ticket on the party's Ring symbol, he said.
Making a comeback in the assembly elections after a gap of 15 years, Thirumavalavan said he will contest from Kattumannarkoil as it had been a favourable constituency, with him polling more votes even when he lost the 2014 Lok Sabha polls.
He had contested from Chidambaram then under which Kattumannarkoil came. He had earlier won from the same Parliamentary constituency in 2009.
RK Nagar was allotted to the party only because he wanted eight general seats of the 25 seats allotted to VCK, the party founder said.
Both DMK and VCK have fielded women candidates to take on Jayalalithaa in the RK Nagar constituency.
DMK had nominated political greenhorn Shimla Muthuchozhan even as BJP has fielded MN Raja, son-in-law of a former AIADMK Minister from the Assembly segment.
Politics
Addressing the foundation day of the All India Mahila Congress, Gandhi said that the ideology of the Congress was completely opposite of the BJP-RSS and only one of the two ideologies can rule the country.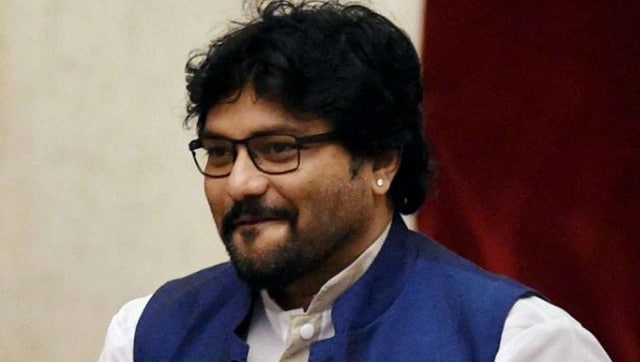 Politics
Supriyo also said he has nothing to prove to anybody, and he has been involved in politics from the grassroots level since becoming an MP in 2014
India
She claimed that it is not Hindus but the democracy and India which are in danger under the BJP rule