Tamil Nadu politicos get a 'Sanion' makeover on Facebook
Chennai- based designer Sreeram portrays politicians as characters from the popular film Minions
Politicians in Tamil Nadu have been busy campaigning for the upcoming polls. It's time to see them in more fun roles. Sreeram, a Chennai- based designer, has given them a comic twist in a series titled 'Sanions' on Facebook. Among the Tamil Nadu politicians are also Sonia Gandhi with son Rahul Gandhi and PM Modi.
"I was asked by an AIADMK loyalist to make something that will connect with the youngsters, a section of society who are not deeply interested in politics and who tend to shy away from elections. We decided to work on the minions theme. In Tamil 'Sanion' means someone struck by bad luck and this play of words has garnered a lot of interest," says Sreeram.
Making these Sanions was quite a challenging task for Sreeram. He says, "In these characters the body and face cannot be separated. Also, they all had to have thick goggles without a nose. So getting the resemblance was quite difficult."
"The hardest was to draw Premalatha Vijayakanth, Captain's wife, and Anbumani Ramadoss, as they do not have prominent features. For them I had to just exaggerate their regular features," he adds.
It is hardly surprising that the Chief Minister J Jayalalithaa is missing from the series as it is an AIADMK project. "I have no political affiliations. It would have been very easy for me to draw Jayalalithaa, but due to the nature of the project I could not include her in the series. Hopefully after the elections, I will caricature her as well," Sreeram explains.
His series on Facebook has got a tremendous response with a host of likes and comments. Based on the number of likes on Facebook, Anbumani Ramadoss seems to be the most popular. Sreeram has also got some abusive calls from the supporters of the politicians he caricatured.
Sreeram is more popularly known as Kravmaga Sreeram, as he is trained in Kravmaga, an Israeli self- defence system. Quitting his career as an art director for an advertising firm, he took up Kravmaga training for Tamil Nadu police, prison wardens, Chief Minister's security personnel and even trains women in self- defence at corporate set- ups. He also carries a series called "Know your scams!" on Facebook.
Politics
People of Assam have voted for the BJP for the second consecutive term as they have realised that there is no place for 'aatankwad' (insurgency) and 'andolan' (agitation) in the state, Shah asserted
India
Modi noted that on the coming 15 August, India will enter its 75th year of Independence and highlighted that Amrit Mahotsav is being celebrated throughout the country to mark that year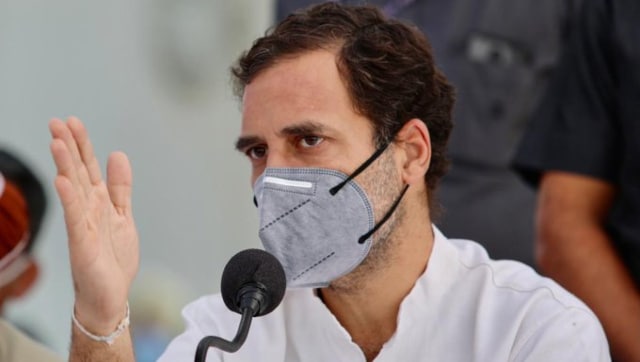 India
The former Congress president also shared a video on Twitter highlighting the alleged slow vaccination rate and media reports where people were not getting vaccines