Assembly Election 2016: Who won big in TN, WB, Kerala, Assam and Puducherry
This Assembly Elections, the BJP is a clear victor in Assam. Mamata is the reigning queen in West Bengal and 'Amma' Jayalalithaa is slated for another term as the Chief Minister. Here are the major winners from the states
This Assembly Elections, the BJP is a clear victor in Assam. Mamata is the reigning queen in West Bengal and 'Amma' J Jayalalithaa is slated for another term as the Chief Minister. Here are the major winners from the states.
Assam
In a high turnout two-phased poll exercise, Assam had voted on 4 and 11 April to elect members to the 126-seat Assembly. Congress, which under Chief Minister Tarun Gogoi was seeking a fourth straight term in power, fielded 122 candidates, BJP 89, its allies AGP 30 and BPF 13, AIUDF 74, CPM 19 and CPI 15. The CPI(ML) fought in seven seats, SUCI in 24 and independents contested in 497 seats. Others accounted for 174 candidates. Here are the major wins from the various constituencies.
Titabor: Assam Chief Minister Tarun Gogoi wons Titabor seat for the fourth time by defeating sitting MP Kamakhya Prasad Tasa of the BJP. The margin was not much between the two keeping in mind Gogoi's stature.
Majuli: BJP's chief ministerial candidate Sarbananda Sonowal won in Majuli.
Bongaigaon: Phani Bhusan Choudhury of AGP elected for seventh term by defeating Congress' Shankar Prasad Ray by
31,320 votes.
Dhakuakhana: Naba Kumar Doley of BJP wins by 24,542 votes over Congress' Bharat Chandra Narah.
Sidli: Chandan Brahma of BPF retains the seat by defeating Wngwra Narzary by 8,988 votes.
Rangia: Bhabesh Kalita of BJP defeated Ghanashyam Kalita of Congress by 32,067 votes.
Naharkatia: Naren Sonowal (AGP) defeats Pranatee Phukan of Congress by 3,531 votes.
West Bengal
Trinamool Congress leader Mamata Banerjee had created electoral history in 2011 when she ended the 34-year-long Communist rule in West Bengal. After relentless campaigning in the past few months, the TMC has won comfortably in the state. Counting of votes for the 294 seat West Bengal Assembly began at 8 am across 90 venues spread all over the state. Here are the major wins from the state:
Bhawanipore: Mamata Banerjee was declared a victor in this constituency. She is slated to become the Chief Minister of West Bengal for a consecutive term.
Chowringhee : TMC's Nayana Bandopadhyay won the Chowringhee seat by a margin of 13,211 votes, defeating the candidate of the Congress-Left alliance Somendranath Mitra. Mitra belongs to Congress.
Shyampukur: Shashi Panja (TMC) won from Shyampukur Assembly constituency by 13,155 votes defeating the Congress-Left front nominee Piyali Pal of the Forward Bloc.
Ballygunge: State Panchayat Minister Subrata Mukherjee won by a margin of 15,225 from the Ballygunge seat defeating Congress candidate Krishna Debnath.
Behala Paschim: Education Minister Partha Chatterjee won the Behala Paschim seat by 8,896 votes against his nearest rival Kaustav Chatterjee of the CPI-M.
Howrah Central: Trinamool leader and minister Arup Roy retained his Howrah Central seat, which he won by 52,994 votes against JD(U)'s Amitabha Dutta.
Jorasanko: In Jorasanko constituency of north Kolkata, where the Vivekananda flyover collapse killed 26 people on 31 March, Trinamool's Smita Bakshi won by a margin of 6,290 votes defeating senior BJP leader Rahul Sinha.
Kalimpong: GJM leader Sarita Rai won by 11,431 votes against sitting MLA Harka Bahadur Chettri, who had resigned from GJM and was fighting as an Independent, supported by Trinamool.
Kerala
After months of campaigning, the Left returned to power in Kerala. Chandy, Opposition leader VS Achuthanandan, CPM politburo member Pinarayi Vijayan, 83-year-old Kerala Congress (M) supremo and former Finance Minister K M Mani were among the 1,203 candidates in the electoral arena. The voter turnout in Kerala for the assembly elections at 77.35 percent was higher when compared to 75.12 percent in the previous elections. Here are the major wins from the state:
Dharmadam: CPM politburo member Pinarayi Vijayan won Dharmadam. His victory rally was attacked upon. In the bomb blast, one CPM worker was killed.
Nemon: Former Union minister O Rajagopal was elected to the Kerala Assembly, giving the BJP its first ever representation in the house. The Election Commission said the 86-year-old political veteran had won from Nemom constituency in Thiruvananthapuram district by over 8,000 votes.
Malampuzha: CPM veteran V S Achuthanandan won from Malampuzha constituency by a margin of 23,142 votes, defeating C Krishna Kumar of BJP.
Attingal: V Satyan of CPM won by a margin of 40,383 votes against nearest rival K Chandra Babu (RSP-UDF) in Attingal constituency.
Chirayinkeezhu: Sitting MLA V Sasi (CPI-LDF) won by a marign of 14,322 votes against his rival K S Ajit kumar of Congreses in Chirayinkeezhu consitutency in Thiruvananthapuram district.
Neyyatinkara: CPM's S K Ansalan won the seat from Congress sitting MLA R Selvaraj by 9,543 votes.
Pathanapuram: Actor KB Ganesh Kumar (Kerala Congress-LDF) defeats actor P V Jagadeesh Kumar of Congress by a margin of 24,562 votes in Pathanapuram constituency in Kollam district.
Payyannur: C Krishnan of CPM won by 40,263 votes against his rival Sajith Mavvan of Congress by 40,623 votes.
Mattannur: EP Jayarajan of CPM won by a margin of 43,381 votes against AP Prashanth of (JDU-UDF).
Eravipuram: M Naushad CPM won by margin of 28,803 votes from Eravipuram in kollam district against sitting RSP-UDF MLA AA Azeez.
Tamil Nadu
After months of campaigning, Jayalalithaa was declared the clear victor in the state. Amma's devotees took to the streats celebrating her victory. DMK Here is a list of the major wins from the state, according to The Hindu report:
Thiruvaiyaru: DMK President M Karunanidhi won the Thiruvarur constituency with a margin of 68,366 votes. The 93-year-old leader bagged 1,21,473 votes and defeated AIADMK nominee R Pannerselvam, who managed only 53,107 votes.
Dr Radhakrishnan Nagar: Jayalalithaa J (AIADMK) defeated Shimla Muthuchozhan (DMK) by a margin of 39,545 vote. This would be her fourth term as a Chief Minister.
Kolathur: DMK Treasurer M K Stalin retained the Kolathur constituency by a margin of 37,730 votes. Stalin secured 91,303 votes, defeating his nearest AIADMK rival J C D Prabhakar who polled 53,573 votes.
Edappadi: Palaniswami K (AIADMK) defeated Annadurai N (PMK) by a margin of 42,022 votes in Edappadi.
Egmore: Ravichandran K S (DMK) defeated Parithi Ellamvazhuthi E (AIADMK) by a margin of 10,679 votes in Egmore.
Gandharvakottai: Arumugam B (AIADMK) defeated Anbarasan K (DMK) by a margin of 3,047 votes .
Gingee: Masthan K S (AIADMK) defeated Govindasamy A (AIADMK) by a margin of 22,057 votes.
Gobichettipalayam: Sengottaiyan K A (AIADMK) defeated Saravanan S V (INC) by a margin of 11,223.
Thiravidamani M (DMK) defeated Kalaiselvan S (AIADMK) by a margin of 13,379 votes in Gudalur.
Puducherry
In a neck and neck race, ruling AINRC and Congress won six seats each in the 30-member Puducherry Assembly. AIADMK, which contested the polls on its own, bagged two seats. Here are the major wins from the state.
Indira Nagar: Chief Minister N Rangasamy, who led AINRC to victory in the 2011 election after breaking away from Congress, won from Indira Nagar constituency defeating V Aroumougam of Congress by 3,404 votes.
AINRC also won from Kadirgamam (N S J Jayabal), Karaikal North (P R N Thirumurugan), Mangalam (S V Sugumaran),
Mannadipet (T P R Selvame) and Nedungadu (Chandirapriyanga).
Congress candidates were elected from Kamaraj Nagar (V Vaithithilingam), Nellithope (John Kumar), Yanam (Malladi
Krishna Rao), Lawspet (V P Sivakolundhu), Embalam (M Candassmy) and T Djeamourthy (Ariyankuppam).
AIADMK candidates bagged Oupalam (A Anbalagan) and Muthialpet (Vaiyapuri Manikandan) seats.
Find latest and upcoming tech gadgets online on Tech2 Gadgets. Get technology news, gadgets reviews & ratings. Popular gadgets including laptop, tablet and mobile specifications, features, prices, comparison.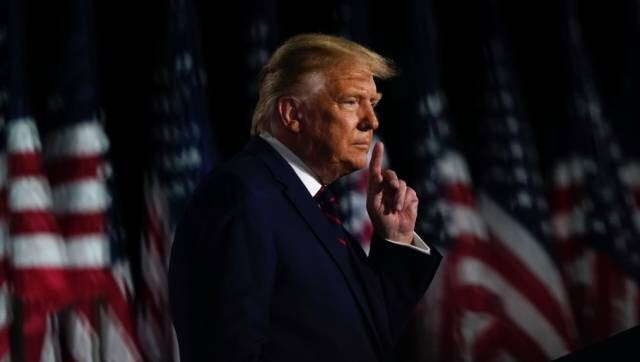 World
For all his rhetorical flaws, Trump has pushed back against aggressive campus feminism, critical race theory and other subversive forces within the US, says doctoral scholar on neo-realism, researcher and columnist Sumantra Maitra.
Politics
Several political parties, including NDA ally Shiromani Akali Dal, have dubbed the three farm sector bills as 'anti-farmers'. SAD has also quit the Union Cabinet protesting against the bills
India
The committee will be headed by noted Dalit writer Manoranjan Byapari