Tamil Nadu: Girija Vaidyanathan's appointment as new chief secretary shows the state is cleaning up its act
In appointing Vaidyanathan, the Tamil Nadu government has corrected the wrong that was committed in June when Rao, a 1985 batch IAS officer was appointed, superseding 17 officers.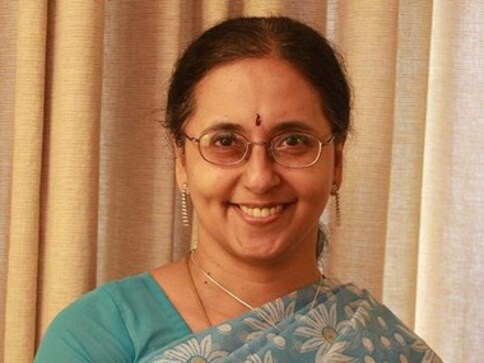 The winds of change are beginning to blow in Tamil Nadu. And one thing is clear, it is a very good sign.
The writing on the wall was clear after the income tax raids on chief secretary Ramamohana Rao's residence and 12 other locations in Chennai, Bengaluru and Andhra Pradesh. That it was time for Tamil Nadu to clean up its act. Within 24 hours, Girija Vaidyanathan, an officer with a no-nonsense work ethic, was appointed as his successor. The political class reportedly wanted to wait till an FIR was filed but was advised that the raid had already dented the image of the government and any delay would only reflect poorly on the AIADMK.
In appointing Vaidyanathan, the Tamil Nadu government has corrected the wrong that was committed in June when Rao, a 1985 batch IAS officer was appointed, superseding 17 officers. In fact, Vaidyanathan, who belongs to the 1981 batch, was superseded even when K Gnanidesikan of the 1982 batch was appointed as chief secretary before Ramamohana Rao. Gnanidesikan had superseded 12 officers when he was appointed in December 2014.
Vaidyanathan now is the senior-most IAS officer working in Tamil Nadu at the moment. Only Economic Affairs Secretary in the Government of India, Shaktikanta Das of the 1980 batch who is looking after the entire demonetisation exercise, is senior to her. In going by the rule book and avoiding whimsical arbitrariness, Tamil Nadu has done the right thing. What's more, Vaidyanathan at 57 has another two and a half years of service left.
The new chief secretary hails from an illustrious family from Nagercoil in south Tamil Nadu. She is the daughter of S Venkitaramanan, who was Reserve Bank of India governor from 1990 to 1992, in charge of India's central bank when liberalisation began. A PhD in health economics from IIT Madras, Vaidyanathan's forte has been the health and environment fields. Her colleagues in the bureaucracy give her credit for the fact that Tamil Nadu does very well on indices of fertility rate, infant and maternal mortality rate.
With Vaidyanathan's posting, the first step towards flushing out the muck has been taken. Things had gotten so rotten in Tamil Nadu's political and bureaucratic ecosystem that corruption had become a joint venture. Vaidyanathan's tenure is significant because this is an officer with honest reputation, and she now has the responsibility to win back the Tamil Nadu bureaucracy its badge of honour.
A look at the track record of Vaidyanathan's two predecessors would give you a sense of the rot in the system. It is not just Rao who is seen as having sullied the reputation of babu-dom in the state. Gnanidesikan was suspended after being removed as chief secretary, on charges linked to beach sand mining in southern Tamil Nadu. The fact that Jayalalithaa chose two allegedly tainted officers for the top job, reflects poorly on her judgement and the kind of government she ran.
Because Vaidyanathan's brother-in-law is BJP leader and popular actor S.Ve.Shekher, it is being speculated that the NDA government at the Centre may have had a hand in her appointment. Votaries of this theory say this is because Vaidyanathan never got plum postings during AIADMK regimes. But that would be belittling Vaidyanathan's abilities.
"Girija Vaidyanathan's appointment is a balm for the wounds of honest bureaucrats in Tamil Nadu. We have had too many of the pliable and wheeler-dealer appointments that operated like a mafia,'' says M G Devasahayam, former IAS officer.
Senior bureaucrats point out that many of Tamil Nadu's problems arise because the chief secretary also holds the position of the Vigilance commissioner. This means a corrupt chief secretary and officers who obey his diktat can get away with murder because there is no one to challenge them within the Tamil Nadu administrative system. The state, in the interest of transparency and to clean up the dirt, would do well to appoint another senior officer to the vigilance post to facilitate independent probes.
Over the years in Tamil Nadu, especially under Jayalalithaa, the post of the chief secretary was sought to be devalued with the Advisor to the government having a decisive say in matters of governance. Vaidyanathan has her task cut out to restore to the chief secretary's office its rightful place in the administration instead of being reduced to a mere post office between the chief minister's office and other departments.
Admittedly, Vaidyanathan takes charge at a difficult time. The state is in a state of political flux after Jayalalithaa's demise and the AIADMK's attempt to prop up VK Sasikala, not just as party chief but even as chief minister. O Panneerselvam is not seen as an assertive CM, even though he is seen to have New Delhi's backing. Vaidyanathan will have to hit the ground running.
Explainers
Rahul Gandhi has joined a small 'infamous' club of politicians who have been disqualified as MPs or MLAs after being convicted in a crime. Here's a look at the other prominent names
World
Pegatron plans to add a second facility near the southern city of Chennai in Tamil Nadu state, just six months after opening the first with an investment of $150 million, said the sources, who sought anonymity as the talks are private