Tamil Nadu polls: Stalin wants me to become CM, says DMK chief Karunanidhi
DMK President M Karunanidhi on Monday said he will be the Chief Minister if his party wins the 16 May assembly election and forms government in Tamil Nadu
Chennai: DMK President M Karunanidhi on Monday said he will be the Chief Minister if his party wins the 16 May assembly election and forms government in Tamil Nadu and his son MK Stalin has to wait "till nature does something to me."
"Stalin himself doesn't want to become Chief Minister. He wants DMK President (Karunanidhi) to become Chief Minister. I have never lost (an election) since 1957. Therefore, if I win, it will be the sixth time (as Chief Minister)," he told NDTV.
Responding to a question if he will pave the way for youngsters in the party in the event of DMK winning the elections, Karunanidhi asserted that he will lead the government if his party is voted back to power in coming elections and that DMK Treasurer Stalin was "among the first" who wanted him to be the Chief Minister.
Asked what he had to say to those in the party who wanted Stalin to be given an opportunity (as Chief Minister), Karunanidhi quipped "if he has to get a chance (then) nature has to do something to me."
The issue of Karunanidhi passing the baton to a successor has been a subject of unending debate in DMK.
Though Stalin has often been referred to as Karunanidhi's political heir apparent, with the party patriarch himself dropping enough hints, he still has not been elevated to the top post. He was Deputy Chief Minister in the previous DMK government.
Stalin has often found his Madurai-based elder brother MK Alagiri, who was expelled from DMK for anti-party activities, also vying for the top post.
At the height of power tussle in DMK's first family, Alagiri had once famously remarked that the party was not a 'mutt' where a senior pontiff could appoint a successor.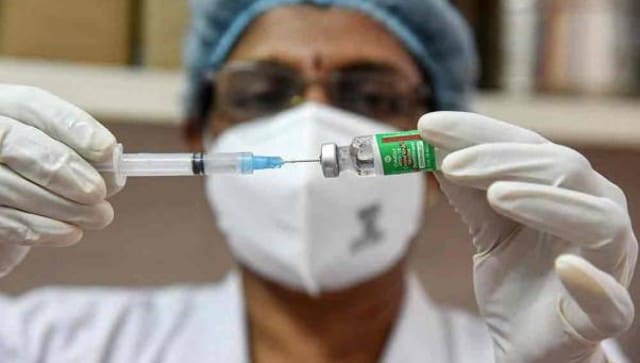 India
Health Minister Mansukh Mandaviya said this is the fastest pace at which one crore doses have been administered.
India
The firecracker industry is estimated to be around Rs 6,000 crore out of which Delhi National Capital Region's share is around 15 percent, that works out to Rs 900 crore
India
The online counselling will first be conducted for special categories that will be held between 15-24 September