Tamil Nadu crisis: Vidyasagar Rao is not a governor in a hurry, would prefer AIADMK to sort out its strife internally
While the NDA government is to blame for not appointing a full-time governor for Tamil Nadu, Rao is clear his primary responsibility is towards Maharashtra.
Left to himself, Vidyasagar Rao would have perhaps preferred to have been kept out of the Tamil Nadu Raj Bhavan. For the Maharashtra governor is more in the news for his presence — or rather absence — in Chennai Raj Bhavan, rather than his innings in Mumbai.
His critics point to his well-coordinated arrival in Chennai on 21 August, exactly in time to swear in O Panneerselvam and K Pandiarajan as ministers in the Edappadi Palaniswami cabinet. He was equally accommodating on 6 December 2016, when he administered the oath of office of chief minister to OPS at 1:30 am after Jayalalithaa's demise, without fussing over the unearthly hour.
Contrast this with February when Rao, despite several appeals from the VK Sasikala camp, did not take the flight to Chennai to make her chief minister, even though the AIADMK legislature party had elected her as its leader. That is what led to suspicion that Rao was acting on instructions of the BJP leadership in New Delhi, given his past as a leader of the party from Telangana. Rao had cut his teeth as the leader of the BJP in united Andhra Pradesh and also served in AB Vajpayee's team as minister of state for home and commerce.
Rao at that time took refuge in the argument that it would be prudent to wait for the Supreme Court verdict in the disproportionate assets case in which Sasikala was one of the accused. He was vindicated when Sasikala was sent to prison and it seemed as if Rao had saved Tamil Nadu from the humiliation of a chief minister being convicted by the apex court.
Like most, Rao would have expected that the crisis in Tamil Nadu would blow over once the EPS and OPS factions merged. But he had not factored TTV Dhinakaran's hold over the legislators. With 19 MLAs rebelling and handing over letters stating they had lost confidence in EPS as chief minister, Rao realised Tamil Nadu continues to be a political TurmoilNadu.
Since a significant number of legislators trooped into Raj Bhavan on Tuesday morning, Rao would have ideally been expected to stay put in Chennai Raj Bhavan and consulted constitutional experts on what he should do under the circumstances. The writing is on the wall that the EPS government is in a numerical minority and that it would need to lure some of the rebel legislators, with perks of all kinds, in order to cross the half way mark of 118 in a 235 member House.
That Rao chose to return to Mumbai the morning after the swearing-in ceremony pointed to a deliberate design to stay away from the line of fire. It was reminiscent of PV Narasimha Rao who believed that "even not taking a decision is a decision". Incidentally, Vidyasagar Rao hails from Karimnagar district, which is also home to Narasimha Rao's ancestral home in Vangara village.
Sources close to Raj Bhavan indicate that Rao is unlikely to act immediately on the letters given by the 19 legislators from the Dhinakaran camp. Nor is he planning to react to the DMK and Congress party's request to convene a special session of the Tamil Nadu Assembly and ask EPS to prove his majority. The indications are that Rao will act only if the number of rebel lawmakers touches levels dangerous enough to topple the government.
The thinking is that what is playing out now is internal strife within the AIADMK. None of the 19 MLAs have asked the governor to get a floor test done. Their public utterances show they are more keen on showing the door to EPS and replacing him with another AIADMK leader. That is not an area of dispute Rao needs to get into.
Since in the last six months, friends have turned foes and rivals have shaken hands again, Vidyasagar Rao seems keen to give the warring factions time to sort out things on their own. While he is aware that he cannot stay quiet for too long, he plans to step in only when the number of MLAs in the rebel group becomes large enough to indicate a non-functioning government in Fort St George. That threshold limit would be around 30 legislators, sources say.
It is at that stage that Rao will order a floor test and even recommend President's Rule if EPS does not get the numbers. "The situation at the moment is not threatening enough" is reportedly the advice given to Rao.
While the NDA government is to blame for not appointing a full-time governor for Tamil Nadu, Rao is clear his primary responsibility is towards Maharashtra. His position is that he will travel to Chennai whenever he needs to, otherwise, Mumbai remains his pit stop. K Rosaiah, his predecessor in Chennai retired in August last year and the Narendra Modi government replaced one Telugu bidda with another but has surprisingly not shown any hurry to relieve Rao of his additional burden.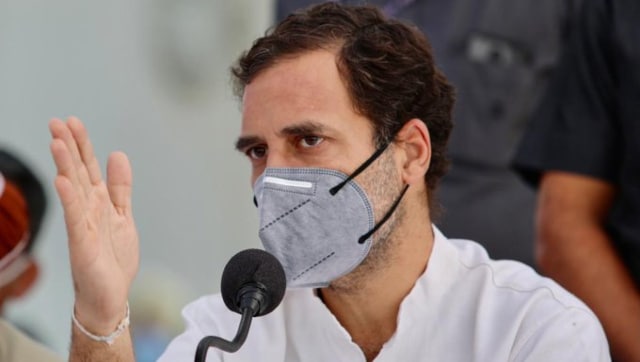 India
BJP leaders hit back at the Congress leader and said that Gandhi should get out of social media and work on the ground and should speak to CMs of Congress-ruled states about alleged irregularities in COVID vaccination programme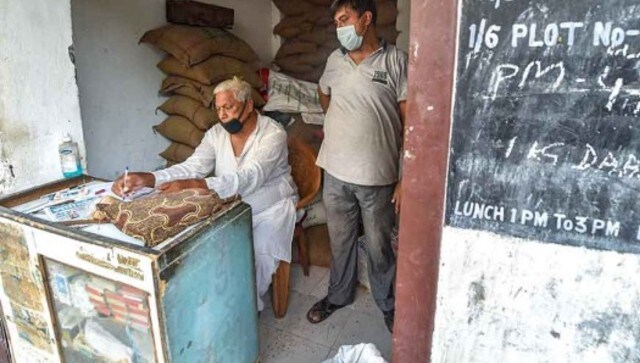 India
Terming the decision to reject the scheme "politically motivated", the Delhi government said that the doorstep delivery of ration scheme would have benefitted 72 lakh ration cardholders in the National Capital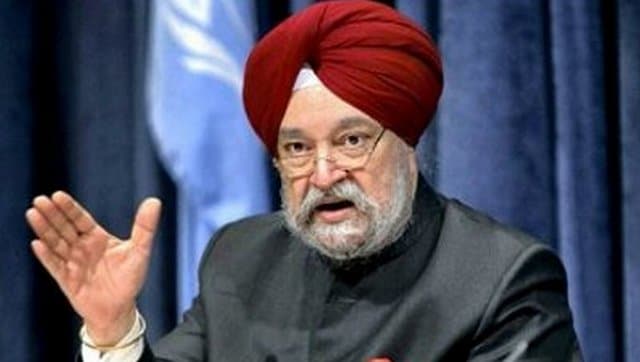 India
The Congress has been asking the BJP-led Union government to shelve the Central Vista redevelopment project and give priority to improving medical infrastructure during the COVID-19 pandemic