Tamil Nadu CM K Palaniswamy takes holy dip in Cauvery, draws ridicule from TTV Dhinakaran
Tamil Nadu CM K Palaniswamy took a dip in river Cauvery even as TTV Dhinakaran took a swipe at him, saying no amount of holy dips could wash off his 'betrayal'
Mayiladuthurai: Amid the political tussle in the state, Tamil Nadu chief minister K Palaniswamy Wednesday took a dip in the river Cauvery even as his rival TTV Dhinakaran took a swipe at him, saying no amount of holy dips could wash off his "betrayal".
The chief minister took the holy dip at the Cauvery Pushkaram function at a temple in Mayiladuthurai in Nagapattinam district.
Palaniswamy was accompanied by senior party leaders including handloom and textiles minister OS Manian and chief government whip S Rajendran.
His holy dip came on a day when the Madras High Court extended its stay on the conduct of floor test of his government, against the backdrop of Assembly Speaker P Dhanapal disqualifying 18 AIADMK MLAs owing allegiance to Dhinakaran.
Taking a jibe at the chief minister's action, Dhinakaran said, "In whichever river he takes a bath, even if at Rameswaram (sea) or Kasi (Varanasi), his betrayal of 1.5 crore party workers and its General Secretary (VK Sasikala) will not go away."
"Only the purity of the river will be affected," he quipped.
On MLAs supporting him moving court against their disqualification, Dhinakaran told reporters at Tiruchirappalli "Palaniswamy and co have forgotten that court exists" and exuded confidence that "we will get justice".
Dhinakaran and Palaniswamy are engaged in a tussle for power, even as the former has been accusing the chief minister of "betraying" Sasikala, saying she was the one who nominated him to the top post following a revolt by then rebel leader and now deputy chief minister O Panneerselvam in February.
While the two factions led by Palaniswamy and Panneerselvam had merged on 21 August, the very next day, 19 MLAs owing allegiance to Dhinakaran had met Governor Vidyasagar Rao, saying they had lost confidence in the chief minister.
They had sought his removal. However, one MLA later switched to the Palaniswamy camp.
Since then opposition parties including DMK, besides the Dhinakaran faction, have been demanding that Rao order a floor test for the Palaniswamy government, saying it has "lost the majority."
Speaker Dhanapal had disqualified the 18 MLAs on September 18. Eight of them had moved court yesterday.
Today, the Madras High Court extended its September 14 stay on conducting floor test in the state Assembly, besides directing that no poll notification should be issued to the respective Assembly seats that fell vacant pursuant to the disqualification.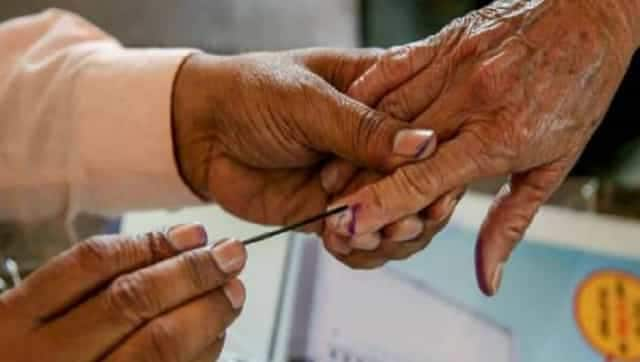 India
While the polls were largely peaceful, sporadic, poll-related incidents were reported from a couple of places, reports said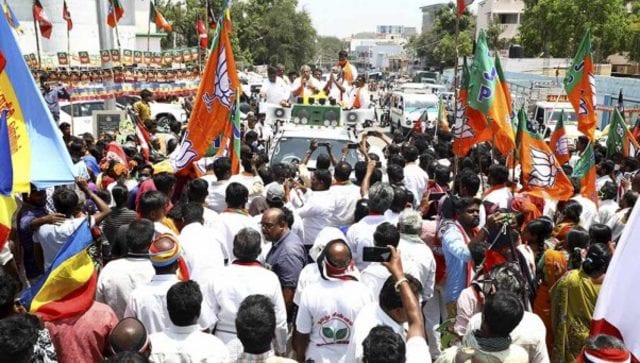 Politics
The police caught the BJP workers distributing money in the Coimbatore South constituency while the AIADMK party workers were held for distributing money in the Coimbatore North constituency
Politics
All major political parties in Tamil Nadu have promised complete ban on liquor in their manifestos. Firstpost visited liquor stores (operated by government owned TASMAC) around Chennai to talk to people about how feasible this promise is.