Tamil Nadu Assembly polls: Will DMK's manifesto be the 'hero' of another election?
The DMK is hoping to reverse its fortunes in 2016 with farm & educational loan waivers as well as some freebies. But will it work?
Nonagenarian chief of the Dravida Munnetra Kazhagam (DMK), M Karunanidhi, was wheeled onstage at the event to release the party's manifesto ahead of the 2016 Assembly polls. The applause from the packed hall of the DMK cadre was raucous. Karuna was helped onto the chair set for him onstage, a pointed statement to waiting cameras, that the aged politician was still active and working hard.
Not many freebies were expected in this manifesto to begin with. In 2006, it was the DMK which began the culture of government-sponsored freebies with its announcement of free colour television sets for BPL families. At the time, ally and Union Minister P Chidambaram had lauded the DMK's manifesto calling it the "hero of the elections". Predictably the DMK won and Karunanidhi was installed in the chief minister's seat.
In July 2013 though, the Supreme Court came down heavily on the culture of promising 'freebies' using government funds. In its order disallowing such announcements, the apex court said that announcements of freebies "influences all people" and "shakes the root of free and fair elections to a large degree."
The DMK has cleverly remained just within the boundaries of the Supreme Court order. Free internet upto 10GB has been promised for students along with free smartphones for poor farmers, the rationale being that they could only then access the Kissan Call Centre app.
"One positive thing in the DMK manifesto is that they have reduced the freebies," said C Lakshmanan, Associate Professor at the Madras Institute of Development Studies, a political analyst.
"Amma Canteens will be renamed as Anna Canteens (after former Chief Minister CN Annadurai). Amma gives laptops, he will give datacards – there is competitive populism," he added.
Farmer, Student Focus
The DMK has clearly focused on farmers as its prime target votebank with this manifesto. Farm loan waivers for small and marginal farmers, a separate budget for agriculture, a separate ministry for irrigation and various other sops relating to crop insurance and power supply have been made with the clear aim of wooing farmers.
The other big announcement which could win the DMK a lot of brownie points is the promised educational loan waiver for students. "This is an important finding of the manifesto committee because all students and parents are suffering under this burden," said a DMK leader who did not wish to be named.
Women have been targeted in some measure with the promise of reduction of the price of milk to Rs seven a litre.
Good Governance Aim?
The DMK has also promised to set up a Lokayukta which will cover the chief minister and ministers in its ambit, as a signal of its seriousness to deliver on the party's promise to fight corruption. This move comes at a time when the DMK's credibility is at an all time low – 2G, Kalaignar TV loan and land grabbing cases against its leaders have dented the party's prospects severely.
"The Lokpal and Lokayukta Act came into existence three years ago but Karunanidhi did not bother about it until now," said political critic Gnani Sankaran. "Lokayukta should have been implemented long ago. It is only now that these politicians are talking about it, simply because of the strength of social movements in the state."
The DMK has also announced that it would bring in a Right to Services Act if voted back into power.
Prohibition promise
What Karunanidhi announced in 2015 at the height of anti-liquor protests in the state, was reiterated in the manifesto of the party. Prohibition is the first promise in the document. "Jayalalithaa has said Prohibition will be implemented step-by step," said Karunanidhi at the manifesto release event in Chennai on Sunday. "Why should it be done step-by-step? We will do it completely, in one go," he stated.
Total prohibition is the promise. But political analysts are sceptical. "Why do they need a law to bring about Prohibition?" asked Sankaran. "Existing laws are enough, you just have to pass a government order," he said.
Questions have also arisen about how the DMK plans to fund the various waivers and sops promised if it does indeed come to power, since imposition of prohibition would take away Rs 30,000 crore from the state's kitty, which amounts to one-third of total revenues to the exchequer.
"We do not wish to disclose the nuts and bolts of our plan," said a senior DMK leader who did not wish to be named. "We have chalked out a plan. Tamil Nadu has a lot of money," he said.
Sankaran said that it would be possible to implement this manifesto is corruption is tackled with an iron hand. "Forty percent of state revenue is being pilfered through commissions in projects," he stated. "You have to stop these cuts, only then you can implement these schemes. Funds are there, you don't need new funds. There is no question of government not having enough money. Look at the sand and granite mafia, there is so much pilferage in all these sectors. There is a lot of money with the government, no dearth of funds at all," he said.
Criticism though abounds from the marginalised sections of the state. "There is no special concern or attention being paid to the SC/ST population," said Lakshmanan of MIDS. "There is an exaggerated sense that all is well and all communities are equal, according to the DMK manifesto. Such a negation amounts to alienation of these communities," he stated.
DMK's arch rival, Tamil Nadu Chief Minister and the leader of the All India Anna Dravida Munnetra Kazhagam (AIADMK), J Jayalalithaa has already set her campaign in motion. Speaking at Vriddhachalam on the second leg of her campaign today, she lashed out once again at the DMK chief, saying that Karunanidhi, of all people, did not have the right to speak of prohibition. "Karunanidhi is the person who introduced alcohol to a generation which did not know what liquor was," she said. "He is responsible for lifting prohibition in the state in 1971."
Jayalalithaa does not appear to be too keen on giving promises to the voter ahead of the polls. She is relying instead on the goodwill from her myriad welfare schemes rolled out under the Amma brand. Populism goes head-to-head in Tamil Nadu this May.
The author tweets @sandhyaravishan
India
While most countries are signatories to the BWC, the treaty lacks teeth, and there is no effective method to ensure compliance by nations
Politics
Prasada's induction will further wear away whatever's left of the Congress and the Gandhis in Uttar Pradesh, even if it does not yield dividends for the BJP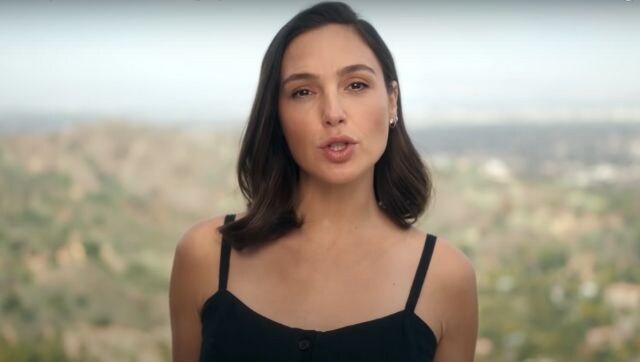 Entertainment
Even as the reality is hard to cope with, it brings back that one commodity that seems to be rapidly depleting from our lives – hope. And for that alone, may there be an encore.