Tamil Nadu Assembly polls: Left out in the cold by AIADMK, GK Vasan faces an impending mutiny
Jaya's announcement of the list shocked Vasa. The AIADMK claims that Vasan's demands have been far more than the ground support he commands
On 5 April, 10 district secretaries, including three MLAs of Vijayakanth's Desiya Murpokku Dravida Kazhagam (DMDK) raised a flag of rebellion in Chennai. They wanted Captain (Vijayakanth's moniker) to rethink his alliance with the People's Welfare Front (PWF), a group of small parties comprising Vaiko's MDMK (Marumalarchi Dravida Munnetra Kazhagam), both Left parties and Dalit leader Thol Thirumavalavan's VCK (Viduthalai Chiruthaigal Katchi).
These 10 men were immediately expelled from the party and a war of words has now broken out between Vijayakanth loyalists and the rebels, with abuses being flung at each other.
Next, it appears, is the turn of GK Vasan, former Union Shipping Minister and a long time Congress hand, who split from the Congress in November 2014 to restart his late father GK Moopanar's Tamil Maanila Congress (TMC). At least 40% of the Congress cadre and second rung leaders left with Vasan, in the hope of a better political future, tired of the faction-ridden Tamil Nadu Congress. Now in the absence of any firm alliance, the immediate future for these leaders appears rather bleak.
Sources within TMC told Firstpost that there is a lot of dissatisfaction among the party leadership in the manner in which alliance talks have been held. Vasan has been in talks with the Jayalalithaa-led AIADMK (All India Anna Dravida Munnetra Kazhagam) for a few months now. Even as Vasan was awaiting for a call from Poes Garden (Jaya's residence) to announce the tie-up, Jaya, characteristically, went ahead and announced her candidate list. Of the 234 constituencies, the AIADMK would contest 227, she said. Only seven seats were left for smaller allies, who too would contest on the AIADMK's 'two-leaves' symbol. Vasan was left out in the cold.
"What can you expect from Jayalalithaa who ditched Vaiko at the last minute in 2011, after allying with him for five years," asked a senior TMC leader who did not wish to be named. "We told our leader not to trust Jayalalithaa completely. But they did not listen," he said.
Jaya's announcement of the list, he says, shocked Vasan. Soon after the formation of the alliance between Vijayakanth and the PWF, says the TMC insiders, the Karunanidhi-led DMK (Dravida Munnetra Kazhagam) approached Vasan.
"Our leader said let us wait and watch," said the source. "Now, there is no chance of that happening either. Our only options are going with the PWF or the BJP. If Vasan decides to join hands with the BJP, the party will break up. We are not even sure if TMC will join hands with the PWF because our leadership is still in talks with the AIADMK," he said.
The TMC senior politician is visibly upset. "If we had gone earlier, they would have welcomed us with respect and we would have got a substantial number of constituencies," he rued. "Now, if we go to them we will simply have to accept what they dish out to us."
The AIADMK claims that Vasan is overreaching. For a politician who has never fought an election before (Vasan has been Minister only through the Rajya Sabha route), his demands have been far more than the ground support he commands, they say.
"Vasan asked for one constituency per district which means 32 seats," stated the source within the AIADMK who was privy to the talks. "We refused. They then came down to 15 seats. Our leader refused that too. We finally offered them eight seats with the caveat that the TMC should contest under the 'two-leaves' symbol. Vasan refused. He finally said he wanted "double-digit constituencies" and was insistent that he would fight the polls under his own 'coconut grove' symbol," said the source. Vasan continues to await a response from Jayalalithaa.
Crucial election for the TMC
This is the first election, not just for Vasan, but for his rebirthed Tamil Maanila Congress party, under his leadership. The cadre is expectant and raring to go. The decisions made by the leader would make or break the political future of the party, since vote share gained in 2016 would determine bargaining power in future elections.
The TMC and the AIADMK go back a long way. During the 1966 Tamil Nadu Assembly elections, the Indian National Congress decided to ally with the AIADMK. A senior Congress politician, Govindasamy Karuppaiah Moopanar, opposed the alliance and left the Congress to start Tamil Maanila Congress.
After GK Moopanar's demise, his son GK Vasan merged the TMC with the Congress again, earning himself Rajya Sabha seats and ministerial berths. Sensing deep dissatisfaction among the faction-ridden Congress cadre in Tamil Nadu, Vasan made his move in 2014, bringing the TMC back to life once again.
Not just Vasan
It is not only Vasan who has been left in the lurch by the AIADMK. Tamilar Vaazhvurimai Katchi (TVK) leader T Velmurugan met Jayalalithaa at her Poes Garden residence and even announced the alliance. No seats though have been allotted to him and Velmurugan is very unhappy about this.
"It is disappointing that we have not been allocated any seats," Velmurugan told Firstpost. "We continue to be in the alliance. If we are expelled from the alliance, we will decide our next move," he added.
Velmurugan, a two-time MLA with Ramadoss' Pattali Makkal Katchi (PMK), was removed from the party and started his own TVK. The poll in May would be his first as leader of a small party.
Other smaller parties who have expressed support to the AIADMK too have been sidelined.
Small consolation to these parties though would be that even the AIADMK's own candidates are unsure of whether they continue to retain their candidature, as Jaya has already changed 12 names in the candidate list a day after announcing it.
Find latest and upcoming tech gadgets online on Tech2 Gadgets. Get technology news, gadgets reviews & ratings. Popular gadgets including laptop, tablet and mobile specifications, features, prices, comparison.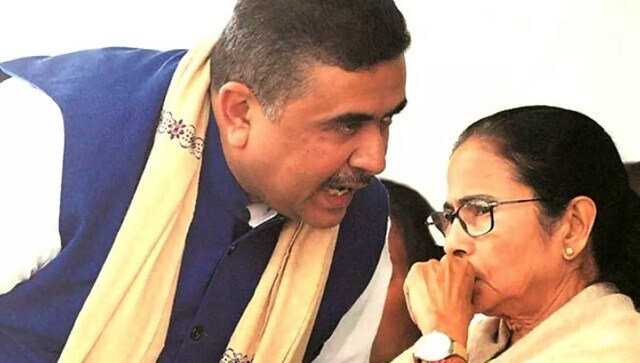 Politics
It is important to remember that Suvendu Adhikari barely got two MLAs to quit alongside him from his 'stronghold' and another three from other districts
India
It is time for the stakeholders to formulate a plan that will keep principles of sustainable tourism upfront. The pandemic has forced consumers to be more cautious and focus on sustainability and local communities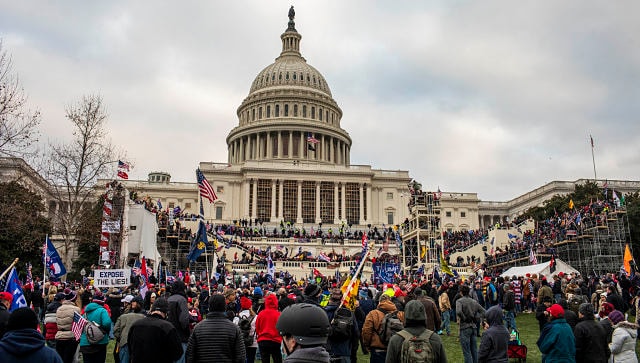 World
A full reckoning will take months or even years, and many lawmakers have called for a formal commission to investigate