Tamil Nadu Assembly election 2021, Tirupporur profile: DMK's L Idhayavarman currently represents constituency
Tirupporur is an Assembly/Vidhan Sabha constituency in the Kancheepuram district of Tamil Nadu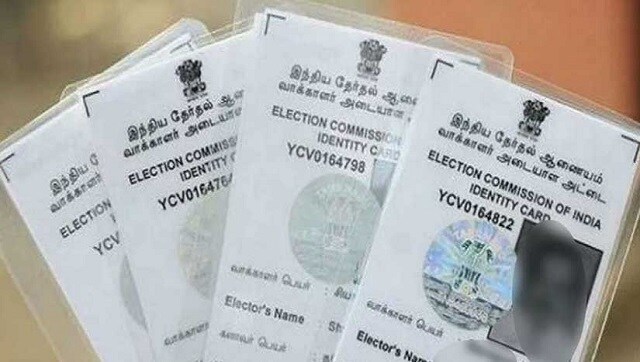 Tirupporur is an Assembly/Vidhan Sabha constituency in the Kancheepuram district of Tamil Nadu. It falls under the Kancheepuram Lok Sabha constituency.
In the 2016 Tamil Nadu Assembly election, the Tirupporur constituency had a total of 2,54,307 registered voters.
Voter turnout in previous election
The voter turnout in Tirupporur in the previous Assembly election was 79.09 percent.
Past election results and winners
In the 2016 Tamil Nadu Assembly election, M Kothandapani of the All India Anna Dravida Munnetra Kazhagam (AIADMK) won the Tirupporur seat. He won 70,215 votes, as against 69,265 votes won by his main rival V Viswanathan of the Dravida Munnetra Kazhagam (DMK).
However, Kothandapani was later disqualified from the Tamil Nadu Assembly for owing allegiance to the rebel camp led by TTV Dhinakaran.
In the bypolls held for the seat in 2019, DMK's L Idhayavarman won against S Arumugam of the AIADMK.
In the 2011 election, TKM Chinnayya of the AIADMK had won the Tirupporur seat by beating SR Raja of the DMK.
Election date and timing
The Tirupporur Assembly constituency will vote along with 233 other constituencies on 6 April while counting of votes will take place on 2 May, the Election Commission announced on 26 February.
The Tamil Nadu Legislative Assembly (Vidhan Sabha) has a total number of 234 seats, of which 188 seats are under the general category, 44 seats are reserved for the Scheduled Castes and two seats are reserved for the Scheduled Tribes.
India
A Hindu religious site in Tamil Nadu's Salem district, long considered to be a village deity, revealed to be idol of Buddha. HC issues order of no more religious practice on site after state Archaeological Survey submits report
India
The CBI had raided the premises of the Chidambaram family and arrested Bhaskararaman even as Karti Chidambaram was questioned by it
First Cricket News
No play was made possible after the fourth over in the second innings of the TNPL 2022 final due to rain and hence, both the finalists had to share the trophy.