Tamil Nadu Assembly election 2021, Chidambaram profile: AIADMK's Pandiyan KA won seat in 2016 polls
The voter turnout in the Chidambaram constituency in the 2016 Assembly election was 74.45 percent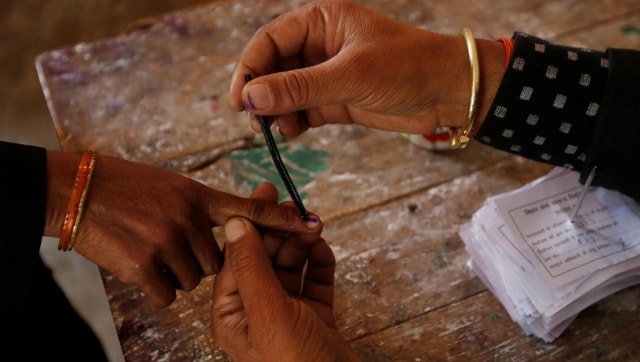 Chidambaram is an Assembly/Vidhan Sabha constituency in the Cuddalore district of Tamil Nadu. It falls under the Chidambaram Lok Sabha constituency.
In the 2016 Tamil Nadu Assembly election, the Chidambaram constituency had a total of 2,29,162 registered voters.
Voter turnout in previous election
The voter turnout in Chidambaram in the previous Assembly election was 74.45 percent.
Past election results and winners
In the 2016 Tamil Nadu Assembly election, Pandiyan KA of All India Anna Dravida Munnetra Kazhagam party (AIADMK) won the Chidambaram seat. He won 58,543 votes, as against 57,037 votes won by his main rival Senthil Kumar KR of DMK,
In the 2011 Assembly polls, K Balakrishnan of Communist Party of India won this seat against Sridhar Vandaiyar of DMK.
The Chidambaram Assembly constituency will go to the polls on 6 April as part of the Tamil Nadu Assembly election 2021.
The Tamil Nadu Assembly polls will be held to elect a total of 234 Members of the Legislative Assembly (MLAs).
also read
Opinion
The party and the government it led in Karnataka not just failed to protect Hindutva activists, but also didn't do enough to look after the families of those killed during the previous Congress dispensation
Politics
Congress leaders have also said if the ordinance does not go through, Kejriwal would get a unique privilege that had been earlier denied to Delhi Chief Ministers like Sheila Dikshit, Madan Lal Khurana, Sahib Singh Verma, and Sushma Swaraj
India
Bommai also urged the government to investigate alleged scams or irregularities that took place during the previous BJP and Congress governments, and let the truth come out