Tamil Nadu polls: The state must end personality cults of 'Amma' and 'Kalaignar'
In Tamil Nadu, both political leaders Jaya and Karuna, have repeatedly sought to reinforce the image of their own cult personality.
When two people died allegedly of heat stroke at AIADMK (All India Anna Dravida Munnetra Kazhagam) supremo Jayalalithaa's rally in Vriddhachalam on 11 April, the deaths did not get much attention in Tamil Nadu's media circles. Even the Opposition reacted in a lethargic manner, before apparently realising that something was seriously wrong with people being herded to political rallies and made to roast in the summer sun. Two more died at Jaya's Salem rally on 20 April– with this, political rivals swung into high decibel shrieking.
The murmurs among even the rival Dravida Munnetra Kazhagam (DMK) camp just after the Vriddhachalam deaths were telling – "Andha Amma appadi thaan," (She is like that only) was the consensus, not just among cadre but also senior leaders of the party. There appeared to be an acceptance of the fact that Jaya, being a cult political personality, was entitled to hold public rallies at her convenience, unmindful of the sufferings of those villagers brought to the rally.
The DMK is no better, in reality. It is the leader, M Karunanidhi, who is above all else in the party. Party seniors, local strongmen of the DMK, all have to attribute successes of previous DMK regimes to the ingenuity and large-heartedness of 'Thalaivar Kalaignar' (Leader and Artist), as Karunanidhi is called.
Both political leaders Jaya and Karuna, have repeatedly sought to reinforce the image of their own cult personality. Between 2006 and 2011, when the DMK was in power, a health insurance scheme for poor families was launched – then Chief Minister Karunanidhi named it the 'Kalaignar Kaapeettu Thittam' (Kalaignar Insurance Scheme). Between 2011 and 2016, Jayalalithaa unleashed a slew of 'Amma' products and schemes – from Amma canteens and Amma Salt to Amma Babycare Kits.
When Jaya was jailed for three weeks in 2014, following a conviction in a Bangalore court over a corruption case, 16 people allegedly committed suicide, most by self immolation, in apparent anguish over the trials faced by their leader. This was a stark throwback to 1987, when AIADMK founder and former Chief Minister MG Ramachandran passed away – 31 people set themselves afire in grief over his passing. Jayalalithaa in fact, hands out compensation on 'compassionate grounds' to the families of the deceased from party funds, seen by her critics as tantamount to encouraging such acts, despite her public entreaties to followers not to take their own lives.
Any criticism of the DMK leadership at the cadre level, would invariably result in violent scuffles. "Kalaignar-a koccha paduthittaanga" (They have insulted Kalaignar - Karuna's moniker, meaning artist) would be a clarion call for goondaism amongst the cadre.
Feet Of Clay
Political analysts lament the idolising of leaders in Tamil Nadu, arguing that real issues, invariably, get sidestepped in the craze over the cult. "Definitely it (cult personality politics) affects the political discourse, because it deviates from issue-based politics," said Gnani Sankaran, author and political commentator. "Issues don't get discussed, only leaders get discussed. It will change only in the next 10 years after Karunanidhi and Jayalalithaa are gone. Only then will policies and issues be discussed," he stated.
To an outsider, the rhetoric seems fantastic. "I am your mother and only a mother knows what is best for her children," thunders Jayalalithaa to the masses at public rallies. In turn, Karunanidhi chips in with how he will save the Tamil state. "I understand your suffering but I am powerless now, give me power," he said. But for Tamil Nadu, these statements have been considered normal for decades. Analysts feel that the emergence of a brand new Third Front in this election – consisting of Vijaykanth, Vaiko, Thirumavalavan, GK Vasan and the two Left parties – has helped much more in kindling a discussion on issues than on personal attacks indulged in by leaders in the past.
"This is in fact the first election in which issues are being discussed and this is due to the Third Front," explained Gnani Sankaran. "For example, they have brought prohibition and corruption into focus. This is only due to Third Front, however weak they may be politically," he said.
"There is a very thin line of difference between charisma and cult," explained C Lakshmanan, political analyst and Associate Professor at the Madras Institute of Development Studies (MIDS). "Charisma can exhibit rationality but when it becomes a cult, it turns into blind faith. Blind faith in anything can only be dangerous to the state. The rationality of the Dravidian movement and the cult personalities in Tamil Nadu exist side by side, which is a peculiar thing in this state," he added. The cult leader, he adds, has emerged only to depoliticise the voter and ensure that leaders are not held accountable by their people.
For the first time in a decade, Tamil Nadu's political parties have begun speaking out against the culture of offering freebies during elections as part of the manifesto. This push for change has come overwhelmingly from the young voter who is registering his/her voice online using social media as a tool. Unless the hero or heroine worship of leaders is destroyed, Tamil Nadu will simply not be able to the next levels of policy and scientific analysis.
India
Maharashtra alone accounts for 48.57 percent of the total active caseload of the country, the ministry said.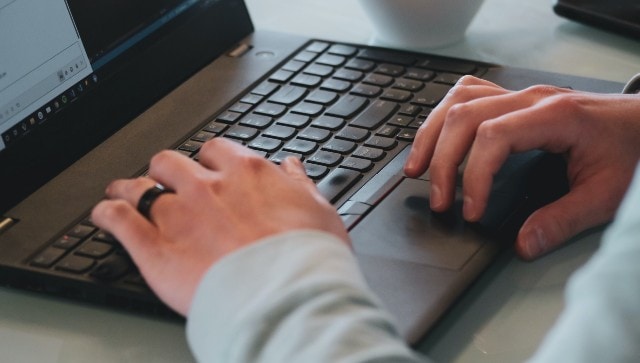 India
The recruitment is for a total of 969 vacancies for three posts namely SI Police Taluk, SI Police Armed Reserve, and SI Police Tamil Nadu Special Police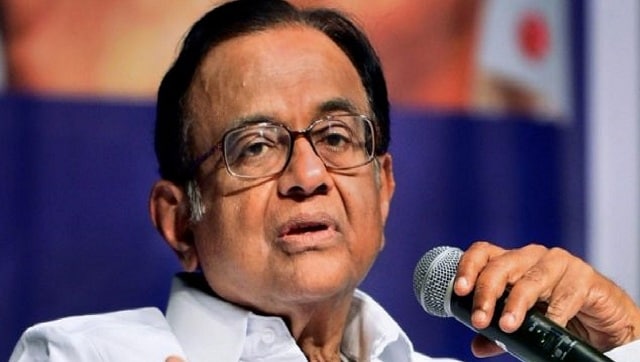 India
The two Congress leaders had sought the exemption from a Delhi court on grounds that they busy with the Tamil Nadu Assembly elections, for which they were star campaigners