Swamy's Rajan comments are an insult to RBI, embarrassment to PM Modi
Swamy's unsolicited advice to Modi to sack Rajan and send him back to Chicago (where Rajan is the Distinguished Service Professor of Finance at the Booth School), is unwarranted and nothing short of an insult to the institution that has guided the Indian economy through the perils of multiple economic crises, including the 2008 meltdown.
Subramnian Swamy seems to have merrily taken over the baton from Sakshi Maharajs and Yogi Adityanaths in BJP in the race of loose cannons. Swamy's recent comments on Reserve Bank of India (RBI) governor Raghuram Rajan fits to an immature politician with less understanding of the economy, than an economist, academic and a senior political leader.
Swamy's unsolicited advice to Modi to sack Rajan and send him back to Chicago (where Rajan is the Distinguished Service Professor of Finance at the Booth School), is unwarranted and nothing short of an insult to the institution that has guided the Indian economy through the perils of multiple economic crises, including the 2008 meltdown and has so far not accused of any vested interests or corruption.
Swami, as a politician and Hindutva icon, is known for his blunt talk. But, what makes this a major embarrassment for Modi government is that he is now a part of BJP and, more importantly, a member of Parliament representing that party. His words will be linked to the party he has sworn allegiance to and is coming amid reports that the government is considering Rajan's reappointment as RBI governor. One must remember that Modi himself had praised (watch here) Rajan's work in the past. Also, this government is reportedly considering Rajan's reappointment as RBI governor acknowledging his good work.
Also, what is even more surprising is that it comes from an economist and an academic. Take a look at what Swamy said. "I think the RBI governor is not quite right for our country. I don't want to say much about him, but his decision to increase interest rates so as to cut down inflation and stabilize the economy, has backfired and has badly affected the nation. All the industries have collapsed and as a result unemployment has increased."
Swamy is wrong on several counts:
First, it is widely accepted that the RBI, under Rajan, has restored the credibility of the central bank in India by successfully arresting the high inflation (both wholesale and retail price) to manageable levels. This was done by adjusting the interest rate cycle and shaping a monetary policy mechanism that predominantly targets the Consumer Price Index (CPI) inflation. Evidently, the strategy has worked. WPI inflation has remained in the negative for seventeen consecutive months and retail inflation has been brought down to near 5 percent levels from near double digit levels when Rajan took over in September 2013.
This should be seen also in the context that RBI had very few tools to control the supply-driven inflation. But, it was imperative for the Rajan to keep the interest rates high for a certain period (till January, 2015 when the rate easing cycle kicked off) to check inflation, which is what the governor did.
Second, Swamy's argument that the RBI's action (of keeping policy rate high) has affected the growth in the economy and industries is not fully true and contradicts the views of his own party members. Interest cost is only one part of the overall problem. More than the high borrowing costs in the economy, the slowdown in the economy is more structural in nature.
There were other major reasons including prolonged policy paralysis at the Centre, bureaucratic red tape, global factors and absence of sufficient growth triggers (such as private investments) that hurt the growth more. As Rajan himself has highlighted in the past lowering inflation was critical for long-term sustainable growth in the economy.
Also, when Swamy says 'all the industries have collapsed and as  a result unemployment has increased' that statement directly contradicts the claims of finance minister Arun Jaitley and Modi that Indian economy has indeed turned the corner, things have improved  and India is now a super-growing economy even beating China. In other words, when Swamy blames the RBI for poor economic picture and unemployment, he is indirectly (may be inadvertently)  highlighting the flaws of the Modi-government too.
Third, since January, 2015, the RBI reduced its policy rate by a cumulative 150 basis points. One bps is one hundredth of a percentage point. If interest rates were the sole reason that acted as hurdle to growth, why corporate performance and economic activity on the ground haven't picked up yet? It doesn't make sense to blame RBI for slow growth and unemployment.
Besides the inflation management, there are several reasons one could argue to show why Rajan is the best of the central bankers India has seen so far:
Banking sector overhaul
Rajan has spearheaded the largest banking sector overhaul in the history of Indian banking. Under Rajan, the RBI kicked off the differentiated banking regime by giving entry to payments banks and small finance banks, paving way to a banking revolution. It has also set the ball rolling to introduce on-tap banking licensing in the country.
Tackling hidden bad loans
For long, Indian banks merrily hid their bad loans in the form of restructured loans. It was Rajan who pushed banks to initiate a clean up exercise and get the hidden dirt out of their balance sheets. Rajan withdrew the regulatory forbearance on restructured loans since April last year, requiring banks to make provisions on restructured loans at par with bad loans. This curbed the practice of banks masquerading bad loans as restructured loans. More importantly, Rajan made it clear that there is no free lunch for wily promoters who wouldn't put in money if the asset becomes stressed, including in the Vijay Mallya episode.
Arresting currency slide
After Rajan took over, the central bank has managed to bring in stability in the currency and money markets. The Indian rupee, which fell to its lifetime low of 68.85 against dollar in August 2013, recovered sharply following a slew of measures taken by the central banks in phases to arrest foreign fund outflows and attract fund inflows to the country. The rupee has been trading largely stable since then.
The point here is this: unlike his charges on corruption cases, Swamy doesn't score any brownie points with his blunt, poorly-thought comments on the central bank governor. PM Modi is someone who knows the perils of the off-the-cuff public speak on sensitive issues. It's time he thought of putting an end to the loose cannon race in the party.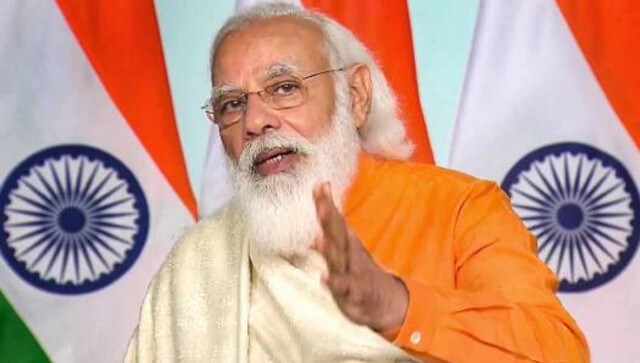 India
Former diplomats speak from an elevated podium. Recent criticisms put forward by them, however, are by and large polemical attacks driven by a strong dislike of the prime minister. They have every right to do so but these comments should then be construed as political, and not objective policy assessments.
World
Before the pandemic, Latinas were projected to increase their numbers in the workforce by nearly 26 percent from 2019 to 2029 — a higher rate than any other group, the report found. It's unclear if or how that projection will now change.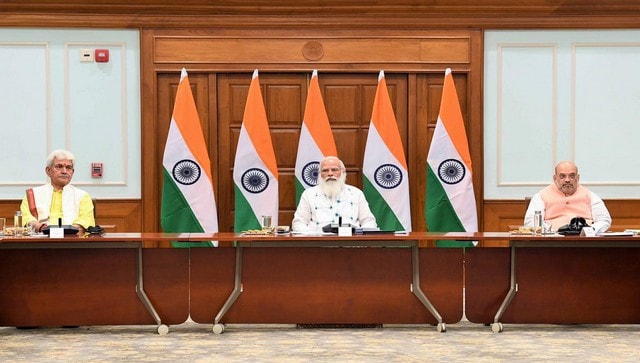 Politics
The meeting was seen as a crucial step towards the return of elected representatives and the holding of Assembly elections followed by the eventual restoration of statehood