Sushma Swaraj meets Nepal Deputy PM Bimalendra Nidhi
This is the first high-level visit from Nepal to India after the formation of the new government in Nepal under Prime Minister 'Prachanda'.
New Delhi: External Affairs Minister Sushma Swaraj on Friday met Nepal's Deputy Prime Minister Bimalendra Nidhi who is visiting India as special envoy following the installation of a new government earlier this month in the Himalayan nation.
"First visitor from the new Government in Nepal! EAM meets Special Envoy and Deputy PM Bimalendra Nidhi in Delhi," External Affairs Ministry spokesperson Vikas Swarup tweeted.
This is the first high-level visit from Nepal to India after the formation of the new government in Nepal under Prime Minister Pushpa Kamal Dahal 'Prachanda'.
In his weekly media briefing here on Thursday, Swarup said Nidhi's visit would provide an opportunity to understand the priorities of the new government, and to discuss ways in which India's multi-faceted ties with Nepal could be strengthened.
After coming to power earlier this month, the new Maoist-led government in the Himalayan nation has said that it wanted to further strengthen bilateral relations with both India.
While Nidhi, who is also Nepal's Minister for Home Affairs, has been deputed to visit India as Special Envoy, Deputy Prime Minister and Minister for Finance Krishna Bahadur Mahara of Prachanda's Communist Party of Nepal (Maoist-Centre), visited Beijing in a similar role earlier this week.
Nidhi, who is on a four-day official visit to India, is expected to hand over an invitation from Nepal President Bidhya Devi Bhandari to Indian President Pranab Mukherjee as Kathmandu wants to ensure Mukherjee's visit to Nepal on the first anniversary of the promulgation of the Himalayan nation's constitution in September.
He will also meet Indian Prime Minister Narendra Modi on Saturday.
Earlier on Friday, Nidhi also met Indian Home Minister Rajnath Singh, who hosted a luncheon meeting.
He also attended a programme on natural disasters organised by the National Disaster Management Authority of India.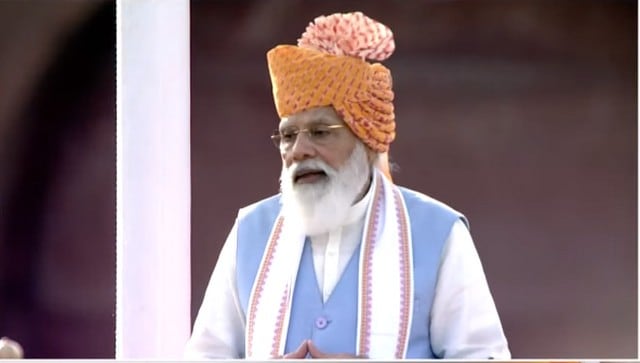 India
Responding to a question that opposition and critics term Modi an autocratic leader who takes all decisions on his own, Shah described the prime minister as a "democratic leader".
India
The defence minister said the integration will be implemented from procurement to indigenisation, to prioritising capability development, training and logistic support
India
Congress leader Jairam Ramesh and AIMIM chief Asaduddin Owaisi shared on Twitter a letter by Gandhi on 25 January, 1920 to Savarkar's brother regarding a case.