The embattled deputy chairman of the Rajya Sabha, Dr PJ Kurien has sought an appointment with Congress President Sonia Gandhi amid growing political pressure asking for his resignation.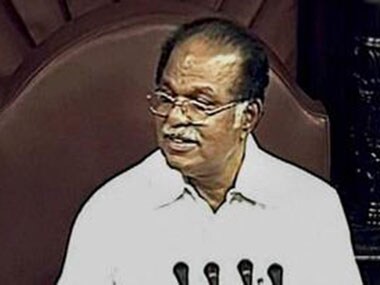 The appointment with Sonia Gandhi comes hours after the Suryanelli rape victim's mother wrote to UPA chairperson Sonia Gandhi wondering how PJ Kurien could continue as Deputy Chairman of the Rajya Sabha when the bill on sexual violence against women was about to be considered by the Upper House.
In her letter faxed to Gandhi, with a copy to AICC vice president Rahul Gandhi, the 70-year-old woman expressed anguish over the Congress-led UDF government in Kerala refusing to order further investigations in Kurien's alleged involvement in the case.
Meanwhile the issue has led to massive protests in Kerala, with police resorting to water cannons to disperse protestors outside the Kerala assembly on Friday.
The issue has also led to the adjournment of the Kerala assembly on multiple occasions, with the CPI(M) demanding his resignation.
The victim from Suryanelli in Idukki district was abducted in January, 1996 and transported from place to place across Kerala and sexually exploited by different persons.
Kurien's name figured again in connection with the case after the victim wrote to her advocate on 29 January to explore the possibility of filing a review petition, seeking a fresh probe against him.
Kurien has rejected the charge and the demand for his resignation, saying it was a matter which had already been cleared by the Supreme Court.
Updated Date: Feb 08, 2013 12:44 PM