Surguja Lok Sabha Election Result 2019 LIVE Updates: Party, Candidate, Constituency wise Winner, Loser, Leading, Trailing
Kamalbhan Singh Marabi, a BJP candidate, was elected MP from this constituency in the 2014 Lok Sabha election.
Surguja Lok Sabha Constituency
Constituency number: 1
Total electors: 15,23,022 (2014 estimates)
Female electors: 751,835
Male electors: 770,954
Reserved: Yes. For Scheduled Tribes
Delimited: Yes. Ramanujganj, Bhatgaon and Pratappur assembly segments were added to this constituency in 2008. Baikunthpur, Surajpur, Pal and Pilkha segments were dissolved.
Assembly Constituencies: Premnagar, Ramanujganj (ST), Ambikapur, Bhatgaon, Samri (ST), Sitapur (ST), Pratappur (ST), Lundra (ST)
Results in last four Lok Sabha elections: In 1999, Congress candidate Khel Sai Singh won the election. Nand Kumar Sai from BJP won the election in 2004. Murarilal Singh, also from BJP, won the election in 2009. Kamalbhan Singh Marabi, a BJP candidate, was elected MP from this constituency in 2014.
Demographics: This tribal-dominated constituency is one of the Maoist affected areas in Chhattisgarh. Surguja came into prominence in 2014 as it became one of the few constituencies in India where NOTA stood third. Pando and Korva tribes are found all across Surguja. Both tribes, interestingly, claim descent from the Mahabharata era.
Find latest and upcoming tech gadgets online on Tech2 Gadgets. Get technology news, gadgets reviews & ratings. Popular gadgets including laptop, tablet and mobile specifications, features, prices, comparison.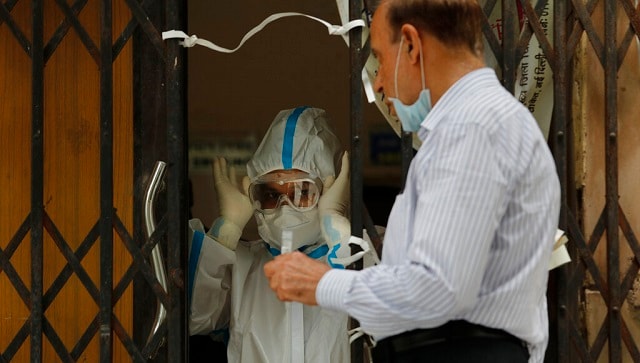 India
Schools in several states, including Andhra Pradesh, Meghalaya, Assam, Jammu and Kashmir, Punjab and Nagaland will re-open for Class 9 to 12 students who wish to take guidance from teachers on Monday, in keeping with the Centre's Unlock-4 guidelines
science
Lilly said it planned to discuss with regulators the possible emergency use of baricitinib for hospitalized COVID-19 patients.