Surgical strikes: How a divisive PM Modi for Opposition became a big unifier
The political dividend of Prime Minister Narendra Modi's bold and brave military move would obviously be huge for him and his party, the BJP.
It's not that Special Forces units of Indian Army acquired professionalism and capabilities to stealthily cross the Line of Control (LoC), enter Pakistan's territory and kill terrorists and their Pakistani Army backers, in 10 days after Uri attack.
The courage and capability were always there with the Indian Army. They were there when the Indian Airlines flight IC 814 was highjacked on 24 December 1999 and taken to Kandahar or when the Indian Parliament was attacked on 13 December 2001 or when serial blasts in Mumbai suburban trains killed 209 people and injured 700 on 11 July 2006 or when the 11 September 2008 terror attack in Mumbai took place killing 164 people and injuring over 300 people.
What, however, was lacking was the courage of conviction on the part of the then ruling political establishments. Atal Bihari Vajpayee could never muster enough courage to give political clearance to the Indian Army to strike. Kargil was thrust on India and Vajpayee government had to give clearance to fight back. Vajpayee had no other option. India began retaliatory strike three weeks after it was reported that Pakistani Army had crossed LoC, infiltrated into Indian territory and occupied Indian Army posts.
Manmohan Singh though had been prime minister for 10 years but he was the one from whom people never really expected anything.
What has changed now, in the last 11 days since Uri army brigade headquarters terror attack is the political will and resolve to respond with firmness and clarity, that too without going for rhetoric. Narendra Modi has shown to the people of India and the world at large that he means business. The Prime Minister stood up to his projection as a no-nonsense, strong and decisive leader and let the world know that India should no longer be treated as a soft state. In this case, he let his action, not the words speak for him and his style of working.
Even while displaying the might of the Indian state, he had been conscious of the real objective — bust terror camps and launch pads, create fear in the heart of terrorists and their benefactors from the Pakistan Army at minimal cost. The strike was surgical, not impacting any other part other than busting the malignant tumour. As someone aptly put, "India crosses the line, with complete control."
The surgical strike on the intervening night of 28-29 September inside Pakistan Occupied Kashmir has been hailed as a "watershed moment" even by known Modi critics like the former diplomat and JD(U) leader Pawan Verma.
Lt Gen (Retd) Prakash Katoch wrote in Firstpost that the success of these actions also should be seen in the backdrop of the fact that the Pakistani Army was on high alert for the past 10 days, not to mention the night flights by F-16s over Islamabad, and Nawaz and his defence minister Khawaja Asif along with Minister for Foreign Affairs Sartaj Aziz and COAS Raheel Sharif talking of war and twitching their nuclear tails.
The exact number of casualties suffered on Pakistani side is still known, it is said the figures could be anything beyond 35 to 70 or even more. What Modi has been successful in achieving is that he has given a certain sense of security to people. He effectively channelized the current national mood of assertive nationalism to his government and to nation's advantage.
The political dividend of his bold and brave military move would obviously be huge for him and his party, the BJP. He will begin election campaigns in Uttar Pradesh and Uttrakhand from politically advantageous positions. It might also impact poll prospects of the border state of Punjab.
What has stood out is that besides focusing on strategic action part, military and diplomatic, Modi seems to have planned it well in advance how to address domestic constituency, take political parties in confidence and the people who mattered, so that India as a nation spoke in one voice and appeared united at this hour against Pakistan.
The most interesting part is that Modi himself has not spoken a word on the issue. Home Minister Rajnath Singh has been entrusted with the political management and Foreign Minister Sushma Swaraj with external perception management and to reach out to Sonia Gandhi. Internal security management is, in any case, Rajnath Singh's official assignment as home minister.
Modi's decision to let Sushma reach out to Sonia Gandhi immediately after the CCS meet yielded desired effects. Even before all-party meet chaired by Rajnath Singh could begin at 4 pm on Thursday, the Congress president had set the tone: "Congress party stands with Government of India in its action today to protect our country's security and deal with the menace of terrorism from across the border. This is a strong message that conveys our resolve to prevent further infiltration and attacks on our security forces and our people."
Rajnath Singh had spoken to all chief ministers appraising them of the surgical strike and advising them to be on alert for any contingency situations that might arise in any of the states. It was heartening to see that Bihar Chief Minister Nitish Kumar, a bitter political rival of PM Modi and BJP tweeted: "We sincerely congratulate the Central Government and our brave armed forces for the decisive action taken against terrorism." Rahul Gandhi too supported Modi government's move. By afternoon the political class was speaking in one voice.
For once, Modi has achieved that rare political unanimity in India. It's time for him to pat his own back, for long his rivals untiringly called him a divisive figure. Ironically, after two and half years in power at the Centre, he has proved to be the biggest unifier, at least as on date.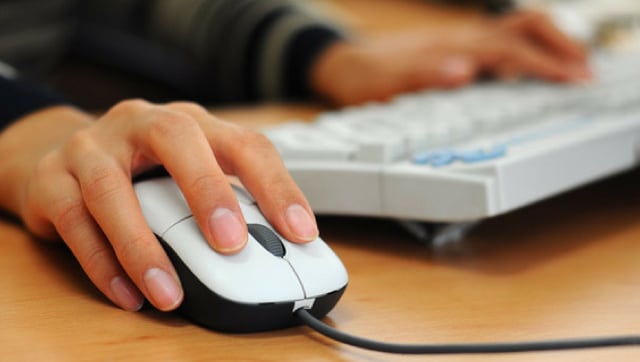 India
This is in accordance with Chief Minister Nitish Kumar's order to keep all educational institutions closed till 15 May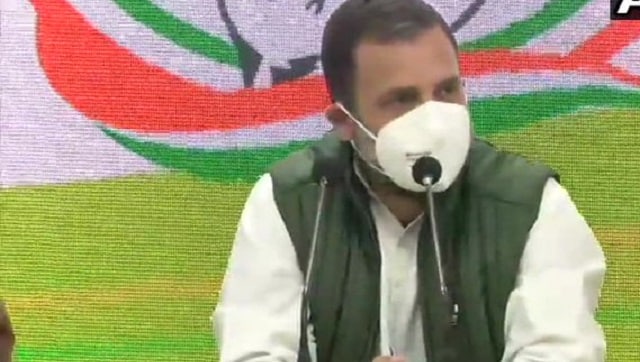 Politics
The Congress' top leadership has signalled that it is seeking to make the first moves towards bringing about a political consensus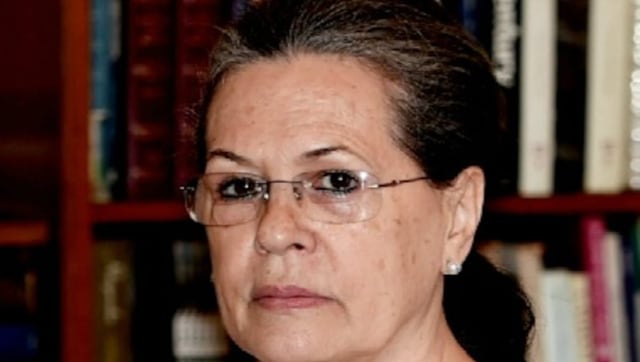 India
The Congress interim chief also called for exemption from Goods and Services Tax for all equipment, instruments, medicines being used in the fight against the COVID-19 pandemic