Supreme Court verdict on Hindutva case: Left blames Congress, BJP for mixing politics with religion
Whether it was winning the seats in Jammu in 1959 or toppling the EMS Namboodiripad-led Communist government in Kerala, the CPM blames Indira Gandhi of using communal politics.
Undoubtedly the Supreme Court's verdict that seeking votes in the name of religion is illegal—is a big blow to all those political parties and politicians, who thrived on this practice.
This historical verdict given on Monday by a seven-judge Constitution bench, including Chief Justice TS Thakur, has once again strengthened the Indian Constitution's mandate of a secular state.
However going back to the 16th century — when this country was not even known as 'India' and was not a democratic nation, the then ruler and first Mughal emperor Babur (1483-1530) had loosely outlined the tenets of secularism.
Irrespective of what he did and how he ruled his kingdom, Babur in his will, which was drafted at Gwalior Fort in Madhya Pradesh mentioned (as a piece of advice to his successors) that "if this country has to be ruled, no forceful religious conversion should take place and no religious sites should be damaged. As majority population worship cow, consuming it (beef) should be stopped".
As Badal Saroj, central committee member, CPM, points out that what Babar said so many centuries ago is in some ways, on the lines of secularism. "This will was drafted in Gwalior. Today's SC verdict has once again strengthened the secular stand that was adopted by the Constituent Assembly in the face of a heated debate immediately after Independence. The Left has always emphasized that religion and religious icons shouldn't be used in politics and while contesting elections," Saroj, who originally hails from Gwalior told Firstpost.
A copy of the will is preserved at Bhopal's Central Library.
While, often the blame of playing communal politics (read Hindutva politics) falls on the BJP, the CPM strongly feels that the Congress party is equally to be blamed.
"The outcome of this illicit nexus between religion and politics is like fatal AIDS disease, and unfortunately, both mainstream political parties — the Congress and the BJP flirted with it. Barring first PM Jawaharlal Nehru, both Congress PMs Indira Gandhi and Rajiv Gandhi used religious sentiments to their advantage though the ultimate result was fatal," he said.
Whether it was winning the seats in Jammu in 1959 or toppling the EMS Namboodiripad-led Communist government in Kerala, the CPM blames Indira Gandhi of using communal politics.
"To topple the Namboodiripad government in Kerala, the Congress led by Indira Gandhi spread rumours that it would be a threat to the identity of Christian community, if Communist party remains in power, then the Christian educational institutions would be gagged. It was wrong," Saroj remarked.
Even Rajiv Gandhi's tenure as PM witnessed two historical incidents termed as 'infamous and controversial' — Shah Bano case and Ram Janmabhoomi, which were a concotion of religion and politics.
When Rajiv Gandhi faced severe backlash due to his government's decision on Shah Bano case, he unlocked the gate of Ram Janmabhoomi to appease Hindus. That was disastrous and we're still facing the communal rage that led to Babri Masjid demolition.
Hailing the SC verdict as a strong message, CPI leader D Raja told Firstpost, "Undoubtedly it is a strong message but one would have to wait to find out if the RSS and other Sangh Parivar outfits and various fundamentalist organisations would abide by this ruling. The Left parties have been the only ones who have been propagating on the separation of politics from religion. We need to examine the details of the verdict especially on the Hindutva issue."
Whether contesting in the upcoming assembly elections or not, the Left has decided to carry on a campaign based on SC verdict.
"It has always been the Left's mandate to keep religion out of politics. Even during the hearing of this case, CPM requested the apex court to act as an intervener and our general secretary Sitaram Yechury became the intervener. Whether we contest polls in any state or not, we'll take forward this issue underlined by the SC as a moral responsibility and try to ensure that elections should be fought truly on secular lines. Almost three decades ago, Namboodiripad ended ties with Muslim League, as it had communal shades," added Saroj.
India
The mosque first grabbed headlines in 1991 when devotees claimed that it was built at the site of a temple, demolished in 1669 on the orders of Mughal emperor Aurangzeb. Since then, the place of worship has been wrangled in legal troubles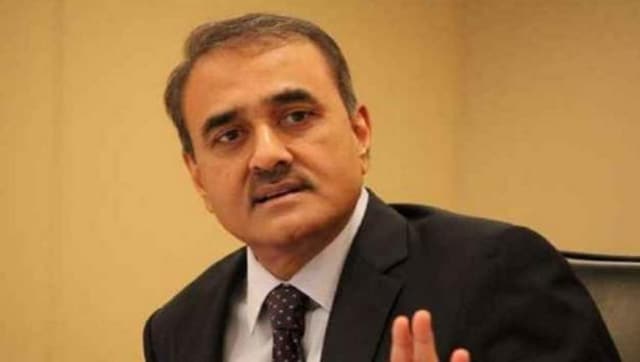 Sports
The former Union Minister's 13-year tenure as the head of Indian football ended after he was forced out of office by the apex court, which appointed a three-member committee headed by former judge AR Dave to manage the affairs of the AIFF.