Rafale row: After SC ruling on deal with Dassault, Rahul Gandhi must retreat gracefully, push govt to speed up induction
Rahul Gandhi's high-voltage campaign against Narendra Modi has fallen flat. This is about the time when Gandhi should be honourably withdrawing from the scene rather than stand in the way of the Rafale fighter jets defending Indian skies soonest.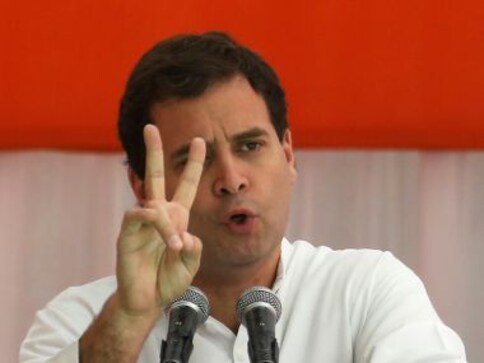 The Supreme Court has flung out all cases related to perceived malfeasance in the Rafale deal. Rahul Gandhi's high-voltage campaign against Narendra Modi has fallen flat. This is about the time when Gandhi should be honourably withdrawing from the scene rather than stand in the way of the Rafale fighter jets defending Indian skies soonest.
Unfortunately, that is still not happening. Rahul Gandhi is ungracefully digging his heels instead of conceding. He wants a Joint Parliamentary Committee (JPC) as a mutually exclusive scrutiny from the Supreme Court decision because this is one hobby horse he cannot dismount and will have to stay in the saddle in any quixotic tilting. The odds favour a freeze of JPC on the same issues on which the highest court has already ruled. Home Minister Rajnath Singh has pretty much indicated there is no call for it now. But Rahul is unmoved.
For sheer confusion confounded the tedious procedure in the purchase of 36 Rafale fighters in a fly-away condition and the manufacture and assembly of 126 more in India makes the Bofors scandal look like a deal soaked in honour. Seeing as how the first aircraft has not yet been flagged in onto Indian soil, the toxic spikes in the endless controversy have made a thorough mess of this much needed shot in the arm for the Indian Air Force.
Thanks to the sharp contradictory inputs of former French President François Hollande, the Indian Defence Minister Nirmala Sitharaman, various bigwigs from Hindustan Aeronautical Limited, sundry Air Marshals, Dassault spokespersons and several self-styled experts — not to forget the Congress chief — you and I have totally lost track of what the hell this is all about.
For a nation with an aging fleet and admittedly a depleted strike air force, short by 11 squadrons and over 100 fourth generation fighters, this self-indulgence over politicising the induction of even the first 36 aircraft is a luxury we can ill afford.
Yet we are reveling in the mud bath. As an Indian, with inimical neighbours shoring up their air forces on our borders, I am getting tired of who said what to whom. How does it matter whether HAL could do it right or not when our skies are vulnerable and we are sitting here flinging slurs at each other?
Chief Justice Ranjan Gogoi hit the button when he has said, "Our country cannot afford to be unprepared/underprepared" when it comes to fighter aircrafts.
Prior to the Supreme Court verdict, the latest development on the Rafale saga was two weeks ago when R Madhavan, Chairman of Hindustan Aeronautics Ltd (HAL) — the company Rahul Gandhi insists was shortchanged by the Modi government in favour of Anil Ambani — went to great lengths to explain that HAL has the capability to build the Rafale (after all it does put together the Sukhoi 30) but decided not to. The negotiations with Dassault fell through because of disagreements on manhours and exchange of technology.
You cannot complain with his effort to back his company's 'can do' image. But could do it, can do it, would have done it are all moot when you didn't do it. So why say anything at all?
Now, let's cut through the gristle and look at some home truths about HAL that are predicated to logic and history.
HAL is a government undertaking and like many PSUs cossetted by the government. Regardless of the disagreements if the Centre had so wanted it to happen, the deal would have gone through regardless of the difference in manhour costs and all the other financial deflections being flung at us.
Can you see anyone at HAL saying no to New Delhi and Modi's orders?
But wait a minute. It is equally possible that Dassault were unhappy on their part and wished to go with the private sector where accountability is much higher and red tape that much less. And delivery is on time or else penalties are levied. HAL isn't exactly covered with glory either in making planes or sticking to schedules. Last month Air Chief Marshal BS Dhanoa went on record saying, "In the Sukhoi delivery HAL is three years behind, in the Jaguar we are six years behind, even the Mirage is two years behind."
We do not even mention the Light Combat Aircraft (LCA) programme which has been on for 35 years…and is still on the clock.
If the air force chief can be displeased with HAL's performance and production envelope why not Dassault? Why is it so difficult to accept this premise? Should we not be discussing that rather the HAL CEO put his house in order and upped his efficiency?
Also put aside this mental photoplay that these fighter aircraft are being built by Reliance. They are not. It is only components and spare parts and whether HAL or Reliance, or a third option, no way would Dassault tamely hand over manufacturing blueprints and walk away. Its reputation is at stake as is the Rafale's and they won't let you build shoddy stuff without the placement of exacting supervision. So the acumen, skill and wherewithal will come under Dassault.
If we espouse 'Make in India' then let Reliance and all the other hundred-odd companies in this mix go for it and put India's military hardware manufacturing on the fast track and become globally competitive. Seventy years later we are still begging bowl shopping for the armed forces. Even China and Pakistan have their own aircraft, joint venture notwithstanding. So do Sweden, Belgium South Korea and Saudi Arabia is now on the anvil. Saab offered the Brazilians the Gripen NG multi-role fighter in much the same way as France and India but without the muck sticking to it.
Much is also made of the money Anil Ambani's Reliance is poised to make. This is presumably the same money HAL was not going to make so it lost interest in the deal. Ironic how it is now an issue. We also forget that 50% of the deal calls for offset programmes from French companies that are committed to contributing to the Indian military manufacturing sector. As Dassault CEO Eric Trappier said earlier this year his company decided to link up with Anil Amabi's Reliance and have a 49% stake in the new set up. It has also signed up with companies like BTSL, Kinetic, Mahindra, Maini, Defsys, Bharat Electronics and ninety-odd other companies that are in the pipeline. That is over 5000 jobs for Indians.
When Anil Ambani's Reliance tied up with Thales, also a French company, in 2017 to develop Indian capabilities to integrate and maintain Radar and Electronic Warfare sensors there was no breast beating. After that experience, maybe Dassault thought, you know what, let's stick to civvy street, we are more comfortable.
Thales is now committed to $1 billion in offset programmes. According to Executive vice-president Pascale Sourisse, "We are talking thousands of jobs. At a high level of technical skill."
It has come to a point now where everyone should shut up and fast track the muscle into a weak and febrile air force. We are 31 squadrons of ageing aircraft when we should be at 42 to just about tackle a two-front war. You want to know how ageing? We lost 31 aircraft in the past four years including Mirage2000, Jaguars and Mig 27s.
I'd rather hear the comforting roar of the jets than the whining pettiness of our politicians and bureaucrats. If anything Rahul Gandhi should put pressure to hurry up the delivery.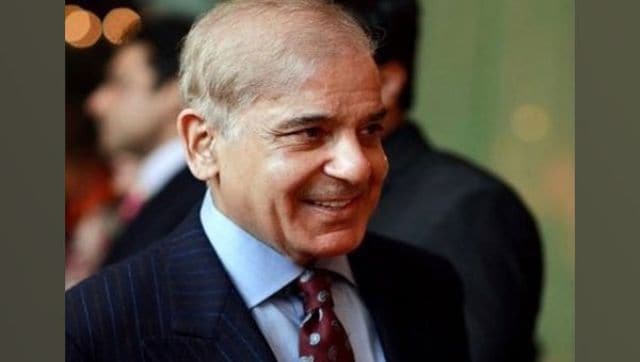 World
Shehbaz Sharif said that Pakistan has learned its lesson after several wars with India and stressed that now it wants peace with its neighbour
Opinion
The biggest success of demonetisation, is the fact that anywhere between 2 lakh crore rupees and Rs 5.4 lakh crore of money that was earlier outside the ambit of the tax net and largely unaccounted for, came to be a part of the formal banking system
Entertainment
In response to a Twitter user's appreciation post for Gandhi, Agnihotri wrote, "I like the ease with which he wears warm jackets indoors and goes without jacket outdoors. Also, ease with which he drinks chai outdoors and 5 course meal indoors. Easy drama. Easy followers. Good one."