Sukma Naxal attack: It's time for politicians to stop blame-games and address CRPF's needs
The Sukma Naxal attack is again being used by politicians from both sides to attack each other, when it should be an eye-opening incident for CRPF's needs.
The politics over the Naxal attack in Sukma, Chhattisgarh went to a whole new level when BJP in Delhi decided to 'dedicate' their victory in the MCD polls to the 25 CRPF jawans who had lost their lives.
Poster put up outside BJP HQ dedicating MCD win to CRPF jawans who lost their lives in #sukmaattack #DelhiMCDElections2017 pic.twitter.com/vpTePAclNM

— ANI (@ANI_news) April 26, 2017
Apart from dedicating election victories to martyred jawans, BJP has also blamed human rights activists for adopting "double standards" for being silent over the deadly Maoist attack but raising a hue and cry when extremists are killed by security forces.
"These (human rights) activists raise voice and react violently if an extremist or a terrorist is killed by the police but take shelter in silence when a large number of jawans and innocent people get killed by those who operate underground," Union Minister Venkaiah Naidu had said on Tuesday. "While the nation was shocked by this killing and violence, the so-called sympathisers and proponents of human rights have maintained baffling silence since Monday (when CRPF men were killed)," Naidu added.
Home Minister Rajnath Singh is also reportedly unhappy with the way the CRPF has been functioning in Chhattisgarh. Sources had told PTI that he has conveyed to the CRPF brass to resolve some "inherent" problems like weaponry, logistics and intelligence-gathering mechanism to ensure lethality and better results by avoiding casualties in anti-Naxal operations.
What the ruling party has not done so far (apart from dedicating poll victories, blaming activists and indirectly pointing fingers at CRPF) is comment on why a survivor of the Sukma Naxal attack said that guarding a place as unstable as Kashmir was easier than being a part of an anti-Maoist operation. "We were completely outnumbered, and ran out of ammunition after two hours of relentless gunfight. This led to higher casualties. Guarding Kashmir is easier than being part of an anti-Maoist operation," The Times of India quoted an injured CRPF constable as saying.
The government needs to urgently answer why a paramilitary force of around two lakh personnel — some of whom complain of conditions worse than the ones prevailing in Kashmir — has remained headless for two months now. "MHA should be hauled up for not appointing a DG of such a big force. They know when the retirement of an officer is due, there is no reason the organisation should remain headless," India Today quoted former BSF Director General Prakash Singh as saying.
The government should answer why former Union Home Secretary LC Goyal's suggestion in 2015 of an army cantonment being set up in Bastar was not taken forward. Another report in The Times of India reported that Goyal had in fact raised his idea of locating a cantonment area in Abujhmarh (a forest area in Chhattisgarh) with the prime minister himself and other top officials of the security establishment.
Why is it that a paramilitary force which frequently keeps facing life-threatening attacks by Naxals still does not have good enough equipment and protective gear?
After the Naxal attack in Sukma, politicians from the ruling party fed us the same rosy lines of patriotism about being "proud of the valour of our CRPF personnel", the "sacrifices" of "our bravehearts" and the all-too-familiar "deepest condolences". But the ruling party needs to address some hard-hitting, concrete issues if it actually means those words.
And the opposition parties are as much to blame for playing such petty politics and blame games. The most bitter comments came from the Congress. For example, Congress vice-president Rahul Gandhi on Tuesday took a dig at the government over its linking demonetisation of Rs 500 and Rs 1,000 currency notes last year with surrender of Maoists.
Last heard 'demonetization' was the Govt's strategy to neutralize Naxalism. I hope the 'revised' strategy has a little more purpose & impact https://t.co/fNBGUOHlbT

— Office of RG (@OfficeOfRG) April 25, 2017
That the Congress is more interested in using the Sukma attack as a tool to attack the government is pretty evident when another Congress leader Manish Tewari, after initially linking demonetisation to the Sukma attack, quickly shifted the focus to demonetisation rather than the actual attack.
"The principal Opposition party also maintained that the government should revisit the entire demonetisation debate. Whosoever in the government had actually made the link between demonetisation and economic crackdown on Naxals, the prime minister should throw them out immediately from the government," India Today quoted Tewari as saying.
Congress clearly seems to be more interested in attacking demonetisation — probably the most important decision taken by the Narendra Modi government — than addressing the real issues.
In fact, Digvijaya Singh went a step ahead and accused Chhattisgarh chief minister Raman Singh and other BJP leaders, who win elections from Naxalism-affected areas, of striking a "deal" with the Maoists.
JD(U) leaders also chose to bring up the point of demonetisation while criticising the government over the Sukma attack.
If politicians in India were more interested in talking about real problems affecting our security personnel rather than resorting to bitter mud-slinging, our security personnel would probably not have to face such severe hardships.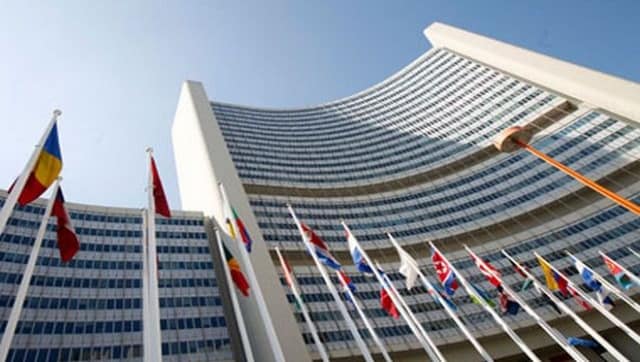 India
India to focus on counterterrorism, maritime security and peacekeeping during UNSC presidency in August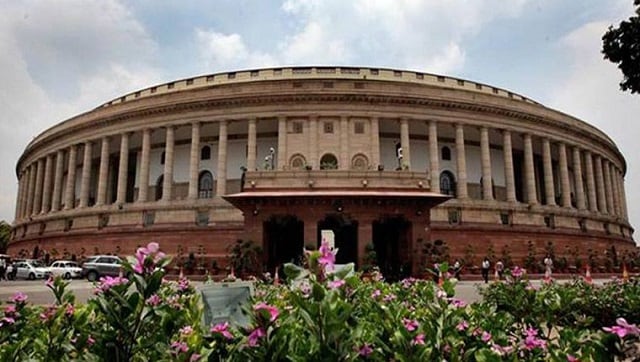 Politics
Meanwhile, the Centre is likely to move a suspension notice against 10 Lok Sabha MPs after they threw papers and tore placards in the House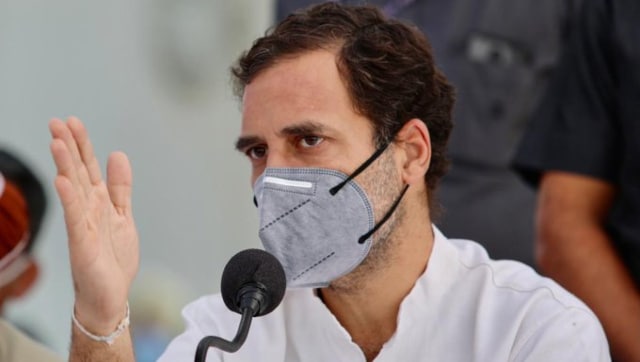 India
The Congress leader had asserted that any phone that he uses are tapped, adding that a Supreme Court-monitored probe should be ordered in the matter