Succession war in DMK after Karunanidhi's death as Alagiri claims 'loyal' supporters are with him, not Stalin
Days after former Tamil Nadu chief minister M Karunanidhi's demise, a succession war has broken out in his family over DMK leadership as Alagiri has claimed that loyal supporters are with him.
Days after former Tamil Nadu chief minister M Karunanidhi's demise, a succession war has broken out in his family over DMK leadership. Karunanidhi's elder son MK Alagiri who was expelled from the party in 2014, on Thursday claimed that the loyal cadres were with him even as the party looks to officially elevate MK Stalin as the party president from its working president.
The former union minister, who had been lying low for a long time, chose the occasion of a wedding of a DMK functionary to speak on his future plans. He had recently, questioned Stalin's leadership in the wake of DMK's drubbing in RK Nagar Assembly bypoll in 2017 where the party candidate had forfeited his deposit against AMMK's TTV Dhinakaran. Alagiri had claimed the DMK cannot win any election under Stalin and taunted him as a 'non-working president'.
Alagiri went to the Marina Beach to pay tribute to his father at his memorial there and addressed the media laying saying that he had the support of loyal DMK workers. "I do not know about tomorrow's emergency executive meeting because I am not in the DMK but I know my father's supporters are with me," he told reporters. "My father's true relatives are all are on my side. All the supporters in Tamil Nadu are on my side and are encouraging me only. Only time will give the answers; that is all I am willing to say now", Alagiri told ANI.
However, K Anbalagan, general secretary of the DMK, lashed out at Alagiri for his remarks. "Alagiri has no right and no place to comment on Stalin as he is not a part of the DMK. He was the one who was about to attack our 'Thalalpathy'. He is making these statements out of jealousy," he said, according to a News18 report. Meanwhile, the party as such refused to comment on Alagiri's allegations of DMK being run poorly, saying that it "won't give dignity to his remarks by reacting on them".
Alagiri and Stalin have been at loggerheads for years now, even before the former was removed from the party over anti-party activities. But barring former MP KP Ramalingam, hardly any senior party functionary had rallied behind Alagiri. In fact, party general secretary K Anbazhagan, a contemporary of Karunanidhi, had advised against any attempt to re-admit Alagiri in the party.
"When Mr. Stalin met the general secretary in connection with convening the urgent high-level executive committee meeting of the DMK (to pay condolences to Karunanidhi), Anbazhagan was said to have asked him not to bow to pressure even if it came from family quarters," according to reports. Any move to bring back Alagiri to the party may happen only after the Lok Sabha polls, according to the reports.
"He (Alagiri) has some unknown hatred against Stalin. Alagiri even said Stalin would die in three months. No father can tolerate such words against a son. As the party chief, I had to tolerate them," late Karunanidhi had said before he expelled Alagiri and his supporters from the party in 2014.
Stalin was a clear favourite of Karunanidhi as he consistently worked his way up the DMK ranks, holding party posts since his youth. He was the party's treasurer and youth wing secretary for three decades. Alagiri, on the other hand, stood in the background and it was only in 2009, after DMK's victory in the Tirumangalam bypoll in Madurai, that Alagiri was named the party's south zone organising secretary.
கருணாநிதியின் உண்மையான விசுவாசிகள் அனைவரும் எனக்கே ஆதரவு - மு.க.அழகிரி #Alagiri #Karunanidhi #DMKhttps://t.co/5yWnB38nzC

— PuthiyathalaimuraiTV (@PTTVOnlineNews) August 13, 2018
Meanwhile, according to The Hindu's report, the urgent executive committee meeting on 14 August would be confined to adopting a resolution condoling the death of Karunanidhi and Stalin will be elected as the president of the DMK only at the general council meeting, which is expected to happen next month. "It is still early days. We have the emergency executive committee meeting of the party on Tuesday and the general council has 80 days' time to meet and decide the future course of action and on party postings and positions. Meanwhile, we have been asked not to talk about Alagiri," a party spokesperson told The Times of India.
However, the recent remarks of Alagiri may brew fresh trouble for the party who is reeling under the big loss of its leader. Alagiri was also not seen at the Rajaji Hall where Karunanidhi's body was kept for paying last homage. But some media reports said that he was present there and was sitting behind as he was not well. Reports also claimed that the dispute between the two warring brothers had long been resolved and now everything was fine between them.
Alagiri, has been in political exile since his expulsion and has been living in Madurai. He, along with his with the family, was present in Chennai during Karunanidhi's last days at Kauvery Hospital.
Political observer and veteran journalist Shyam Shanmugaam told The New Indian Express that "Alagiri will now demand his right as he is also Karunanidhi's son and was instrumental in the DMK's victory in southern districts when the party was in power the last time." Shanmugaam said that Alagiri's appointment as organisation secretary for southern districts had enabled him to wield considerable clout in the region. He even advised that to avert a succession battle, Stalin should adopt a statesman-like approach and give Alagiri and stepsister Kanimozhi a bigger say in party functioning.
Politics
Chennai voters talk about different manifesto promises of AIADMK and DMK. They highlight the glaring gap between promises made by political parties and the ground reality.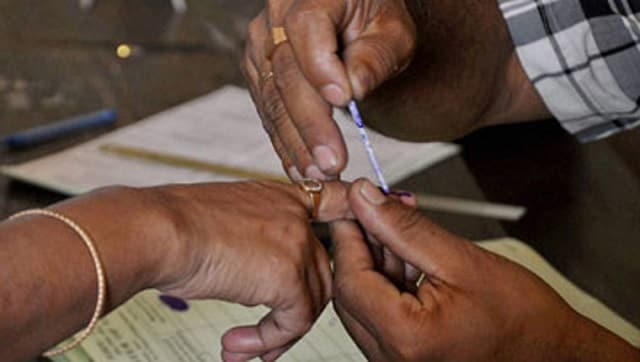 Politics
Assam, TN, Kerala, Puducherry Elections 2021 LIVE Updates: Meanwhile, Kerala recorded 69.93 percent and Puducherry recorded 77.90 percent polling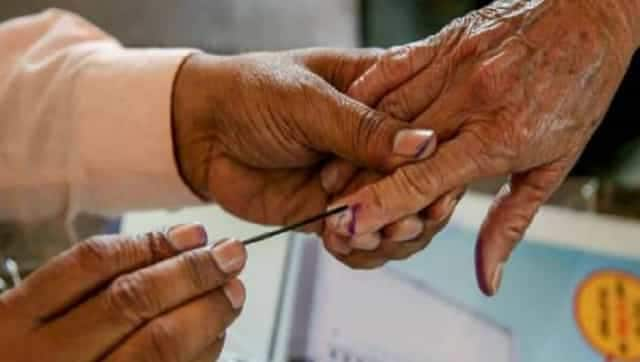 Politics
The voter turnout in Madurai East in the previous Assembly election was 74.79 percent