Drivers declare strike over high taxes in Manipur
Drivers of light passenger vehicles declared an indefinite strike over higher taxes in Manipur's capital Imphal.
Imphal: Thousands of people were left high and dry in Manipur's capital Imphal on Monday as drivers of light passenger vehicles declared an indefinite strike over higher taxes.
Activists armed with stones and bamboo staff were massed at all important crossings to ensure that no driver plies his vehicle in violation of the decision to go on strike.
Activists armed with wooden clubs and bamboo staff forced passengers to disembark from the light vehicles. People were seen searching for alternative sources of transport.
The indefinite strike is in protest against the government policy of tax payment and increased tax rates, enforced by the Joint Administrative Council of Under 5 Tonne Passenger Services Association, from Sunday.
Several auto-rickshaws and other light vehicles were damaged for plying in defiance of the association's resolution.
Association convener L Somorendra said: "The transport department issued an order on 22 April notifying that all taxes for light passenger vehicles should be paid at one go. Besides, the rate of taxes had been increased. The government was requested to review the order by 5 May, failing which we threatened to go on strike."
He said the agitation would be intensified as the government had turned a deaf ear to their demands.
In Manipur, it is the light vehicles which ferry commuters. Mini buses are used to transport passengers from Imphal to other districts and different towns in Nagaland. Heavy passenger vehicles mostly ply between Guwahati and Shillong.
The strike affected government offices and educational institutes. Inter district and the legalised border trade were also affected as the traders could not reach their destinations.
The transport department reportedly also plans to ban all vehicles older than 15 years. Manipur is a dumping ground of used vehicles banned in other big cities.
Find latest and upcoming tech gadgets online on Tech2 Gadgets. Get technology news, gadgets reviews & ratings. Popular gadgets including laptop, tablet and mobile specifications, features, prices, comparison.
India
India has been ranked lower than its neighbours, including Pakistan (88), Nepal (73) and Bangladesh (75), in the global report released recently
News & Analysis
In August this year, the Telangana government had approved a new electric vehicle policy for the state.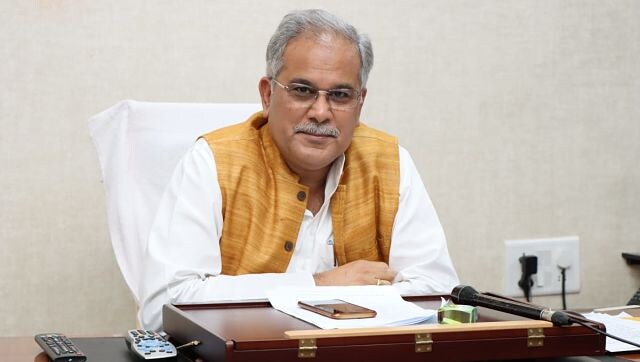 India
On 26 September, editor of Bhumkal Samachar, Kamal Shukla, was beaten up outside a police station while he had gone to cover an attack on a young journalist