'Strained' ties between Chandrababu Naidu, Narendra Modi marked Andhra Pradesh politics in 2017
On and off squabbling between allies Telugu Desam Party and BJP was one of the notable political features in Andhra Pradesh in 2017.
Amaravati: On and off squabbling between allies Telugu Desam Party and BJP was one of the notable political features in Andhra Pradesh in 2017.
The TDP is part of the NDA government at the Centre while the BJP is a coalition partner in the state but theirs had been a love-hate relationship.
While state BJP leaders had been open in their attack of the TDP, the latter could only vent its "frustration" in private, careful not to antagonise the former's national leadership.
Whenever some of his party leaders tried to hit back at the BJP, TDP supremo and Chief Minister N Chandrababu Naidu only chided them, asking them not to speak anything against their "friend".
As political observers see, the TDP needs the BJP more than the other way round and Chandrababu obviously finds himself in a "disadvantageous" position when it comes to getting things done by the Centre.
"He used to literally dictate terms when the TDP supported the NDA government between 1999 and 2004 but not now. With Prime Minister Narendra Modi emerging stronger, Chandrababu finds himself even more in a helpless position," political analyst NR Krishna points out.
Privately, even senior leaders of the TDP agree that the relationship between Chandrababu and Modi is "strained". Despite repeated requests at regular intervals, the prime minister did not grant an appointment to Chandrababu for a one-on-one meeting to discuss state issues in the last few months.
"This is a clear indicator of how things are. From our side we are very clear but we don't know what their plans are," a senior minister observed.
Things may not be well at the central level but politically the TDP seems to be growing stronger in Andhra Pradesh with the "there is no alternative" factor being played up by the ruling party.
The principal opposition YSR Congress looked unmatched in political strategy in taking on the TDP though its leader YS Jaganmohan Reddy launched a 3,000-km paada yatra (foot march) in November to garner people's support to fulfill his ambition of becoming the chief minister.
But the TDP drilled more holes into the YSRC, whose more than 10 MLAs switched ranks this year, taking the grand total to 23 in the last two years (one of whom died this March).
Four of the 22 YSRC MLAs (they are officially still listed so) were inducted into the Chandrababu Cabinet in April. The state Cabinet now comprises members of TDP, BJP and YSRC.
Incidentally, the chief minister's son Nara Lokesh too was made a minister after he was elected to the Legislative Council in March.
Chandrababu's critics and the Opposition termed 2017 as a year of hype.
At the Partnership Summit in February memoranda of understanding were signed for 591 projects with a total (planned) investment of Rs 7,67,273 crore that were supposed to create 15,08,916 jobs.
Only 50 out of 591 projects actually went into production (as per the Chief Minister Office Realtime Executive Dashboard), and 61 percent of the proposed ventures did not move beyond the 'preliminary stage'.
"Chandrababu releases a helium-filled balloon advertising that investments are pouring in by the billions, only to hoodwink people. His numerous foreign trips have only ended up with big zero in new investment (into the state)," claimed former Speaker Nadendla Manohar, who is from the Congress.
"Be it the London Eye or the bullet train... Chandrababu promised to get everything on the planet to Amaravati. He even said Amaravati would host the 2018 Olympics. Such is the hype he creates and it's a habit with him," Public Accounts Committee Chairman Buggana Rajendranath Reddy observed.
"He first promised to make Amaravati a Singapore, then Astana, New York and what not. The amount of hype is evident in this and he has a favourably-inclined media that propagates it," he added.
Film star Pawan Kalyan, who runs the Jana Sena Party, promised to devote full time to politics from October but, busy as he is with the shooting of his latest movie, toured the state only for four days early December.
Kalyan announced he would contest the 2019 elections and also field his party candidates in a few constituencies but still remained vague on whether he would take the fight alone.
In 2014, the Jana Sena did not contest the polls but supported the TDP-BJP combine, contributing largely to its victory. Kalyan is still building his party set up and may come out with clear political plans in 2018, preparing adequately for the 2019 battle.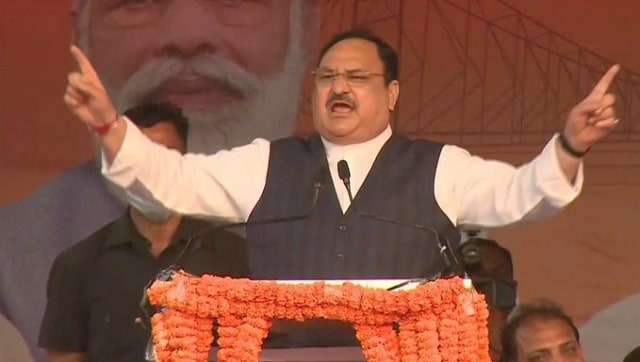 India
BJP president J P Nadda said Chief Minister K Chandrashekhar Rao, the chief of the ruling Telangana Rashtra Samiti (TRS), acted out of frustration due to the party's win in a recent bypoll
India
As seen in Punjab, the Congress is brazenly undermining the office of the Prime Minister and by doing so, also damaging the integrity of our democratic institutions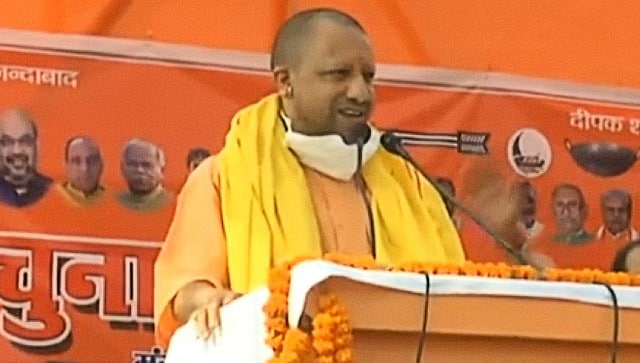 Politics
The BJP after forming government in Uttar Pradesh in 2017, has worked on Prime Minister Narendra Modi's mantra of 'Sabka Saath, Sabka Vikas', Adityanath said