Stop seeking votes in Modi's name, declare CM's name: Chavan dares BJP
Daring BJP to name its leader for Maharashtra polls, CM Prithviraj Chavan took a jibe at the party for seeking votes in Narendra Modi's name.
Mumbai: Daring BJP to name its leader for Maharashtra polls, Chief Minister Prithviraj Chavan on Tuesday took a jibe at the party for seeking votes in Narendra Modi's name when it will be the Chief Minister and not the Prime Minister who will be taking day-to-day decisions in the state.
As the Congress-NCP alliance battles anti-incumbency of last 15 years, Chavan said Congress "may drop" some MLAs if there is public anger against them and more opportunities would be given to youth and women. At the same time, he made it clear that this would not be done at the cost of those who have nurtured their constituency, indicating that the upcoming candidate list of Maharashtra would be a mix of experience and youth.
"The fact is that Modi is not going to be the Chief Minister of the state. I think BJP is going to campaign by saying that we have Modi in Delhi. How does it help," he said adding that ultimately state government has to run on day-to-day basis.
"You cannot ask Modi what to do? People know that a person in charge, a person on Chief Minister's chair, has to take decisions on minute to minute basis. So saying that we have Modi is neither here or there," he said.
Chavan's comments egging the BJP to declare its face for the state Assembly election comes in the backdrop of a tussle over leadership issue between BJP and Shiv Sena with the latter insisting that Uddhav Thackeray would be chief ministerial face of the alliance.
Modi is expected to aggressively campaign for the October 15 polls in the state and BJP is hoping that the it will build on its Lok Sabha gains when the BJP-Sena combine bagged 42 out of 48 seats. "There is a clear choice in Shiv Sena, Congress and in NCP. So other parties have got a clear choice of leader. People will choose party, party's ideology as well as party\'s leader. So BJP will very soon have to declare who their leader is. So far they have not been able to project anyone to lead the election," he said.
Confident of a Congress comeback in Maharashtra, Chavan said that over the last couple of months, many factors have emerged. "You have got the by-election results, which indicates that people tend to vote differently when they want to form a national government than during state elections," he said.
Asked if chance would be given to more youngsters in the upcoming polls, Chavan answered in the affirmative. "But at the same time, people who have nursed their constituency for over five years, 10 years, they can't be discarded just like that unless they have completely failed in their developmental activities and people are angry with them.
"By and large we will repeat the MLAs who have done reasonably good work. But we have a huge sprinkling of youth workers, women who have been active in the political field. We will also try to bring more educated people into the fray," he said. Chavan said that a "few" MLAs may also be dropped.
PTI
Find latest and upcoming tech gadgets online on Tech2 Gadgets. Get technology news, gadgets reviews & ratings. Popular gadgets including laptop, tablet and mobile specifications, features, prices, comparison.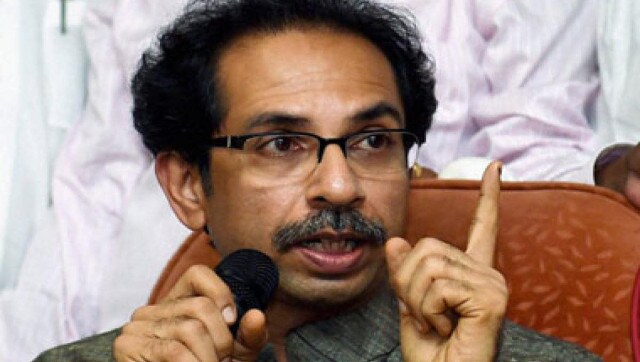 India
The Maharashtra chief minister also added that the claims that people of the state had got inflated electricity bills was "incorrect"
India
The Rajasthan chief minister's remarks followed announcements by BJP-led governments in Uttar Pradesh, Haryana, and Madhya Pradesh that they are considering to enact a law against inter-faith marriages
India
The modalities of anti-coronavirus vaccine delivery, distribution and administration were also discussed during the meeting