Stop Padma Awards, they are given to dishonest people: Sharad Yadav
Sharad Yadav stirs controversy by alleging that Padma Awards are given to 'dishonest' people.
New Delhi: After alleging that Padma Awards are given to "dishonest" people, JD(U) President Sharad Yadav on Monday stoked a fresh controversy by demanding that the practice be stopped as it "discriminates" against a vast majority of people.
"It must be stopped. This (Padma Awards) is only for a fistful of people who live close to the system (government)," he told reporters, noting that previous 'Janata Parivar' regimes had not given away these official honours to anybody.
He said then President APJ Abdul Kalam had sent a note to then Prime Minister Atal Bihari Vajpayee about "irregularities" in the awards and added that nobody from SCs, STs, minority and farmer communities was given these honours this year.
When the legendary actor Dilip Kumar, a Muslim, was bestowed Padma Vibhushan this year, Yadav said people like him or Amitabh Bachchan were beyond such identities.
The socialist leader had sparked a row at an event in Mumbai last week where he alleged that Padma Awards were given only to the "dishonest" and those from the upper echelons of society.
He said discrimination against the social and economically backward people had existed for long but it had crossed all limits in the first year of the Narendra Modi-led BJP government.
Yadav, however, refused to single out names and even added that some of them may have deserved the awards, but he added that majority of people had been ignored.
He claimed that media had quoted him out of context when he had termed the selection process for these awards "dishonest". "I, nevertheless, welcome this debate. No country practices so much discrimination as we do. What I have said is not new and have long been our stand," he said.
"These awards were not given during the Janata Party government, which had come to power in 1977, and the United Front dispensation, which took power in 1991," he said.
Yadav also hit out at the RSS for its charge that 'Janata Parivar' was promoting untouchability against the Modi government and did not treat people from SCs with dignity, alleging that discrimination against Muslims and Christians had increased since BJP came to power.
Taking a dig at Congress and BJP for their attempt to claim the legacy of Dalit icon BR Ambedkar by holding various events on his birth anniversary on Tuesday, he said both "hypocrite" parties had done nothing for the SCs. "Ambedkar is an idea not just a statue which they garland on his birth day."
PTI
Find latest and upcoming tech gadgets online on Tech2 Gadgets. Get technology news, gadgets reviews & ratings. Popular gadgets including laptop, tablet and mobile specifications, features, prices, comparison.
Politics
This comes in the backdrop of a heated debate that reportedly ensued at a closed-door meeting of Congress Rajya Sabha MPs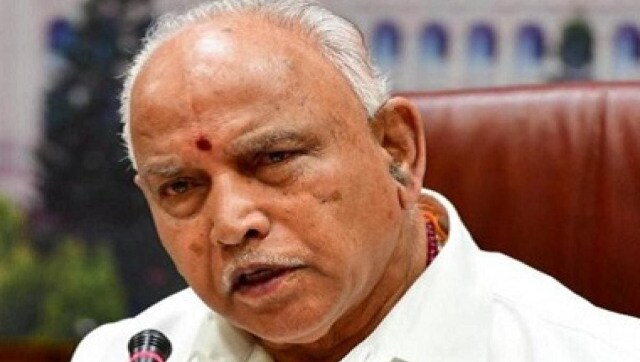 India
While calling off the lockdown in Bengaluru and Karnataka, the CM stressed on maintaining social distancing norms and wearing masks to contain the spread of coronavirus.
Politics
Rahul said this while participating in the Congress' online campaign to expose what it called the BJP's designs to topple the Ashok Gehlot government.