Stones pelted at CPM office in Thiruvananthapuram; BJP, Left workers clash in Kannur district
The Communist Party of India-Marxist's (CPM) district office in Thiruvananthapuram was stoned on Sunday evening
Thiruvananthapuram: The Communist Party of India-Marxist's district office in Thiruvananthapuram was stoned on Sunday evening, a day after city mayor VK Prasanth suffered injuries in a scuffle between CPM and BJP councillors.
Windowpanes of the CPM  office were broken and other property damaged in the stone-throwing incident. Skirmishes were also reported between CPM and Bharatiya Janata Party/Rashtriya Swayamsevak Sangh workers near the Thiruvananthapuram airport and in Kannur district.
While two CPM youth wing activists were attacked near the airport, a local party leader was attacked at Iritty in Kannur.
The CPM  has called for a protest in the district on Monday.
Tourism minister Kadakampally Surendran and Thiruvananthapuram district CPM  secretary Anavoor Nagappan blamed police of failing to act in time.
"The BJP and RSS are trying to create unrest and acting in a violent manner, especially in the state capital. It was a planned attack and the mayor was lucky to escape. It was an attack on his life. The police is yet to arrest anyone," said Surendran.
Former mayor and senior CPM  leader V Sivankutty said the attack was planned by the BJP to create unrest.
Prasanth is convalescing at the Medical College Hospital in Thiruvananthapuram and nursing an injury on the forehead, apart from having a leg in plaster.
"The attack was a planned one and it included not just BJP councillors but also others who came from outside," Prasanth claimed on Sunday.
Chief Minister Pinarayi Vijayan and other senior Left leaders visited the mayor in the hospital.
"The RSS stage managed this attack and had the mayor not been given timely medical care, things would have been very bad," said Vijayan.
Thiruvananthapuram district BJP President S Suresh said the statements by Left leaders and police are "nothing but a joke".
"What happened in the council on Saturday was the attack unleashed by the CPM  councillors and the mayor himself. There are visuals in our support. The mayor is faking injuries. If he were injured, how could he walk away from the spot where he fell. The mayor is trying to create a smoke screen by weaving baseless stories on the attack," Suresh told the media.
Police has registered a case against 20 persons for the ruckus at the council hall on Saturday.
In the 100-member Thiruvananthapuram Municipal Corporation, the BJP is the principal opposition party.
India
Lidwina Joseph, a student of Kendriya Vidyalaya at Thrissur, enclosed in her letter a drawing depicting discharge of duties by the apex court where a judge is seen hammering down the coronavirus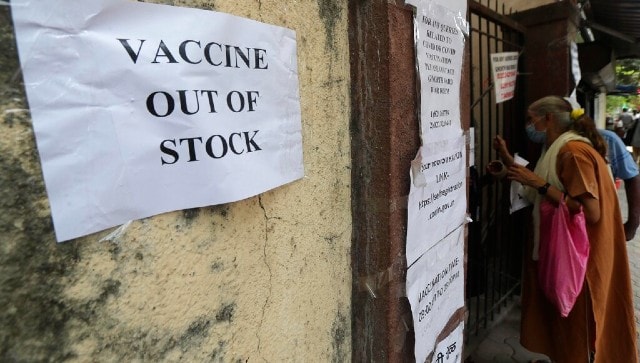 India
Punjab, Delhi, Rajasthan, Uttar Pradesh, Gujarat, and Maharashtra reported 7.08%, 3.95%, 3.91%, 3.78% 3.63% and 3.59% respectively
Sports
FIFA's ban comes in the wake of East Bengal and KBFC's failure to comply with "financial obligations" for their former players Johnny Acosta and Matej Poplatnik.