Still a VIP: Asaram Bapu shows his clout even in custody
The law has finally caught up with Asaram Bapu. But the exaggerated deference shown to the man by the authorities makes one wonder whether it will truly take its due course.
"In our country there is a law that is same for everybody" says BJP's Sushma Swaraj when needled by the Congress' Digvijaya Singh about being a little too quiet on the Asaram Bapu case.
Except everyone knows that is not true.
"Everybody" does not get to spend a night in the VIP lounge of an airport after being accused of rape charges. Everybody's supporters do not stop trains in protest or beat up journalists covering the story. Everybody does not have the luxury of a police force waiting for days as if seeking an audience with the accused as opposed to an interrogation.
This is not the first time Asaram Bapu has been embroiled in controversy. A series of recent articles in publications such as Tehelka, Indian Express, Open have revealed a slew of scandals that go back years.
They involve charges of sexual assault, land grabs, intimidation, black magic, forgery and straightforward arrogance. But none of them have managed to touch Asaram Bapu himself. Some of his ashram land has been seized, several of his buildings demolished, but Bapu has sailed on, blithely dismissing any misdeeds on the failings of subordinates or the jealousies of disaffected employees.
"For us who have followed his activities from time to time, it is very difficult to escape a sense of something sinister about his operations," says a veteran journalist in Ahmadabad to Jay Mazoomdar in Tehelka. "This time, he seems to be somewhat vulnerable. But then, you never know."
Exactly. You never know because the unholy nexus between godmen and politicians is a powerful one.
Many of us who first heard about Asaram Bapu after those comments on the Delhi gangrape victim like to sneer at him as a sort of uncouth boorish man who thrives on the media oxygen his outlandish statements provide and whose followers are easily duped simpletons. The media fails to see the man is no fool despite his third grade education.
He has built up a web of political support over the years. It's been his calling card, his USP, his insurance policy. It's made him virtually untouchable in the eyes of the law even when those children missing from his ashram were found on a river bed with vital organs missing.
The Indian Express writes that Bapu's growth comes thanks to successive Gujarat governments — both the Congress and the BJP — though now the Congress wants to drop the Asaram hot potato squarely in the BJP's lap. "The Congress governments in 1981 and 1992 allotted it 14,515 sq m, and the BJP governments in 1997 and 1999 around 25,000 sq m for expansion" writes the Indian Express.
Narendra Modi's fallout with Asaram Bapu has robbed him of some of his political cover. But not that much. Uma Bharti remains a big supporter. As do political foes Ashok Gehlot and Vasundhara Raje Scindia in Rajasthan, although Gehlot tries to reassure the public that "whosoever does such a heinous crime, no matter how big he is, will face severe punishment."
In a country with a surfeit of godmen, Asaram Bapu attracted little notice until now. Now we realise that godmen are not men of god but men who think of themselves as god. And not a humble god at that.That's why when a disciple accidentally stepped on his toes while trying to protect him from an adoring mob in Vadodara, Asaram Bapu was caught on camera punching him.
The power of God, in cases like Asaram Bapu, is not about spirituality as much as it is about naked privilege.
Indian Express reports:
Until his arrest, Asaram enjoyed VVIP status at airports; he would not be frisked and would drive straight to the aircraft. After the allegation of sexual assault, he reportedly moved around with muscle men.

This is obviously not because of great reverence for Asaram Bapu's spiritual powers. It's because of his political connections that no one wanted to get on his wrong side especially says Tehelka, the chief ministers of all the Hindu heartland states. Haima Deshpande writes in Open Magazine that a commission set up by the Gujarat government to investigate Asaram Bapu and his son were rapped on the knuckles by the Gujarat High Court for undue deference.
The High Court said "A picture emerges where the Commission has, on its knees, with folded hands craved the convenience of the petitioner and his son to record their evidence before it and this has continued for a period of more than one and a half years."
Again, Asaram Bapu when he did appear before it would treat it as if he was granting them darshan – leaving the room without permission to drink milk or address his followers.
Given the Congress' own sorry record with godmen, most famously Chandrawami and Dhirendra Brahmachari, Digvijaya Singh has little ground to be holier-than-thou. Godmen are extremely attractive to politicians because they can at the very least offer up an already indoctrinated votebank. And if your followers, whatever their religious affiliation, are quick to vociferously claim than an attack on a godman is an attack on their god, the law becomes even more sluggish about doing its job. "This is telling the Hindu community that we will finish your feelings of respect towards a religious leader," cries the VHP's Ashok Singhal as if Hinduism and Asaram Bapu were somehow equivalent.
Asaram Bapu is only the latest in a string of godmen accused of shady dealings and sexual shenanigans. This one too might have quickly faded from view. It's just that in the current climate, rape has become harder to sweep under the carpet even by trying to paint the victim as someone mentally unstable. The father of the teenager accusing Asaram Bapu of rape alleges to Tehelka that others have suffered the same fate but their families do not speak up because they are afraid of Bapu or so blind in their devotion they take his "misconduct towards their wives and daughters as 'Baba's blessings."
There has to be presumption of innocence until proven guilty, but that Asaram Bapu is being handled with kid gloves and treated as a VIP despite the nature of the charges against him shows we have a long way to go before we have a country where the law is truly the same for everybody. The government wants fast track courts for heinous rape cases. But is Asaram Bapu on the VIP track?
Find latest and upcoming tech gadgets online on Tech2 Gadgets. Get technology news, gadgets reviews & ratings. Popular gadgets including laptop, tablet and mobile specifications, features, prices, comparison.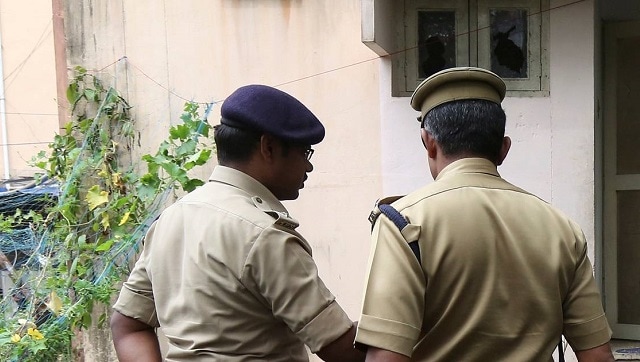 India
The incident triggered an Opposition outcry after the post-mortem report confirmed rape, broken rib cage, a fractured leg and other injuries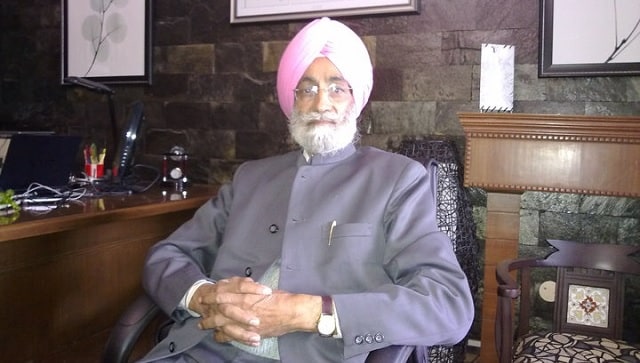 India
The 81-year-old resident of Punjab's Batala is the national president of BKU and was also an Independent Rajya Sabha member from 1990 to 1996
Politics
The BJP leader said the state is a victim of the Mamata Banerjee-led Trinamool Congress government and is 'yearning for a change'