Stephen King, Junot Diaz among writers signing Trump protest letter
Stephen King, Junot Diaz and Jennifer Egan are among more than 400 authors who added their names this week to an online letter that condemns the presumptive Republican presidential nominee for his 'appeals to the basest and most violent elements in society.'
New York: Stephen King, Junot Diaz and Jennifer Egan are among more than 400 authors who added their names this week to an online letter that condemns the presumptive Republican presidential nominee for his "appeals to the basest and most violent elements in society."
The petition "unequivocally" opposes Trump's election. Others supporting it include Amy Tan, Cheryl Strayed, Michael Chabon and "Lemony Snicket" author Daniel Handler.
The letter does not include an endorsement of either of the two Democratic candidates, former Secretary of State Hillary Clinton or Sen. Bernie Sanders of Vermont.
Sports
Damian Lillard scored 19 points and Johnson added 15 in an 83-76 victory Sunday night in the final pre-Olympic game for both teams before they head to Tokyo.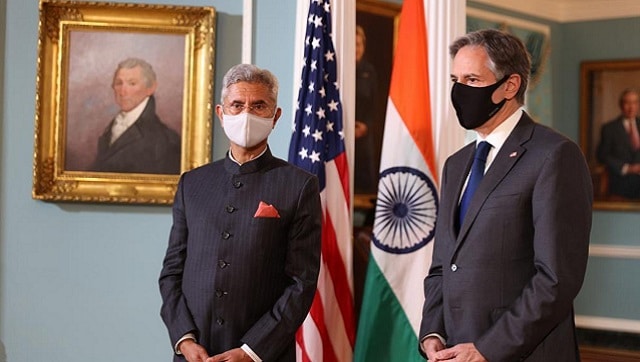 World
US Secretary of State Antony Blinken's two-day visit to India has garnered a lot of attention especially since it has come amid US withdrawal from Afghanistan, which has ramifications on India's own security
World
Landing that first job out of college will only become more difficult for young Americans as our universities formalise the role they play in crowding out opportunities once reserved for American graduates, the lawmakers argued