States challenging SC's 50% reservation ceiling will turn the Ninth Schedule into a 'constitutional dustbin'
So who's really afraid of the Supreme Court's 50 percent upper limit for caste reservations? Nobody really, if you hear the latest noises from Gujarat, Karnataka, Andhra Pradesh and Telangana
Editor's note: The following is the second part of a series relating to reservations across the country ahead of the crucial Gujarat Assembly election.
So who's really afraid of the Supreme Court's 50 percent upper limit for caste reservations? Nobody really, if you hear the latest noises from Gujarat, Karnataka, Andhra Pradesh and Telangana.
In Gujarat, the Congress has promised reservations for Patidars, if it wins this month's Assembly elections. If that happens, total reservations in the state will go upwards of the current 49 percent, beyond the apex court's ceiling.
Karnataka wants to hike reservations to 70 percent, Andhra Pradesh to 55 percent and Telangana to 62 percent. Karnataka will have elections in five months from now. Andhra and Telangana will go to polls in 2019. In all four states, the governments want their moves — these are still promises in Gujarat and Karnataka, while Andhra Pradesh and Telangana have already passed bills — to have "judicial immunity" from the Constitution's Ninth Schedule.
In all these states, you hear of Tamil Nadu's precedent, where reservations total 69 percent, India's highest. (Maharashtra, the other state which has crossed the ceiling, has 52 percent.) Tamil Nadu's reservations are neighbours' envy and the owner's pride. Backward classes in the state can thank their late chief minister J Jayalalithaa for it.
Tamil Nadu's current reservations are:
Scheduled Castes: 15 percent
Arunthathiyar community: 3 percent
Scheduled Tribes: 1 percent
Backward classes: 26.5 percent
Backward Muslims: 3.5 percent
Most backward communities: 10 percent
Denotified communities: 10 percent
Total: 69 percent
Politics can often be a merry-go-round of opportunities, and few leaders knew this better than Jayalalithaa. So, in 1993 when the Madras High Court ordered her government to trim down reservations to respect the Supreme Court ceiling, she thumbed her nose. She saw an opportunity in the Constitution's Ninth Schedule that was meant to keep laws included in it beyond judicial review.
Jayalalithaa got her state Assembly to pass a bill to implement the 69 percent reservations. Then she put pressure on then prime minister PV Narasimha Rao to not only ensure presidential assent for the bill but to also to bring out a constitutional amendment to park it in the Ninth Schedule.
How did it become a 'constitutional dustbin'
The Ninth Schedule was a novel invention of Jawaharlal Nehru in 1951 when he was the prime minister. Fed up with judicial intervention in land reform laws that targeted the Zamindari system, Nehru wanted to find a way out. He brought in the very first amendment to the Indian Constitution, that added the Ninth Schedule to the already existing eight.
Article 31B, which was also added, "immunised" legislations placed under the new schedule from being struck down by courts on the ground that they violated Fundamental Rights. Landlords had been challenging reform laws saying they violated their Fundamental Right to own land.
But once Indira Gandhi took over as prime minister, 31B began to be
widely misused. The Congress began to maul and tear apart the Constitution for political expediency.
The Ninth Schedule quickly turned into what author and legal luminary Rajeev Dhawan once called a "constitutional dustbin". It has been misused to provide judicial immunity to all kinds of laws that have nothing to do with Nehru's grandiose agenda. He had begun with 13 State Acts, but today there are close to 300 legislations relating to subjects ranging from elections to insurance enjoying this special privilege. Jayalalithaa's reservation law is one such dubious, touch-me-not legislation.
Do Ninth Schedule laws still enjoy immunity?
The first serious challenge to this came from the Supreme Court in 2007. An eight-judge bench of the court ruled in the case of IR Coelho vs State Of Tamil Nadu that Ninth Schedule laws could be "open to attack on the ground that they destroy or damage the basic structure of the Constitution".
It said the verdict was applicable to laws passed on or after 24 April, 1973. It was on this date that the Supreme Court had ruled in the case of Keshavananda Bharati vs State of Kerala that the government had no power to tinker with the Constitution's "basic structure".
The final word is yet to come from the apex court on Tamil Nadu's reservation policy in another petition that challenged it. But meanwhile, state after state wants to seek legal sanctuary under the Ninth Schedule to keep their politically motivated, legally perverted, sociologically detrimental reservation laws aimed at wooing vote banks.
Like terrorists wreaking havoc from secret hideouts, such laws seek to ruin the country's social fabric from the purported sanctum in a nook of the Constitution.
The continuing confidence of the states stems from two reasons: One, to challenge a privileged 31B law, one must prove that it destroys the Constitution's basic structure. A second reason is that the Supreme Court's 50 percent limit can be breached in exceptional circumstances.
The first Supreme Court order to limit the total reservations came in the case of MR Balaji And Others vs State Of Mysore in 1962 and not 1992, as is often reported.
In the 1962 case, the SC set aside an order by the government of Mysore (as Karnataka was then called) that sought to reserve 68 percent of medical and engineering seats for SCs, STs and OBCs. A five-judge bench headed by Chief Justice BP Sinha said in the verdict, "...we are reluctant to say definitely what would be a proper provision (total reservations) to make. Speaking generally and in a broad way, a special provision should be less than 50 percent; how much less than 50 percent would depend upon the relevant prevailing circumstances in each case."
This verdict was, in fact, the reason why the highly partisan Mandal Commission — Mandal was a Yadav, while three other members belonged to other backward classes, and a fifth one was a Dalit — restricted the OBC quota to 27 percent. This, along with the 22.5 percent for SC/STs, kept the total at 49.5 percent.
In the lucidly argued 1992 judgment in the case of Indra Sawhney Etc. Etc vs Union Of India And Others, an eight-judge bench of the Supreme Court headed by then Chief Justice M Venkatachaliah, said, "While 50 percent shall be the rule, it is necessary not to put out of consideration certain extraordinary situations inherent in the great diversity of this country and the people. It might happen that in far-flung and remote areas, the population inhabiting those areas might, on account of their being out of the mainstream of national life and in view of conditions peculiar to and characteristical to them, need to be treated in a different way, some relaxation in this strict rule may become imperative. In doing so, extreme caution is to be exercised and a special case made out."
It calls for a bizarre kind of creative imagination to argue that Gujarat's relatively prosperous and politically dominant Patidars are such a backward bunch of people found in the state's far-flung areas that they need reservations to be brought to the frontiers of development and civilisation.
In Gujarat, there is also talk of using Article 46 to help Patidars. But the apex court's rulings in 1951, 1975 and 1980 frowned on claims that Article 46, part of Directive Principles, could be used at will. For instance, the 1975 verdict in the case of State of Kerala & Anr vs N. M. Thomas & Others made it clear: "... other 'weaker sections' (mentioned in Article 46), in this context, means not every 'backward class' but those dismally depressed categories comparable, economically and educationally, to Scheduled Castes and Scheduled Tribes."
Are Patidars as "dismally" backward as SC/STs? Never mind; they are a vote bank — electoral commodities to trade and political footballs to kick around.
The author tweets @sprasadindia
Read the first part here:
Gujarat Election 2017: Hardik Patel's quota 'deal' is a cruel joke, but stirs up caste frenzy in other states
Subscribe to Moneycontrol Pro at ₹499 for the first year. Use code PRO499. Limited period offer. *T&C apply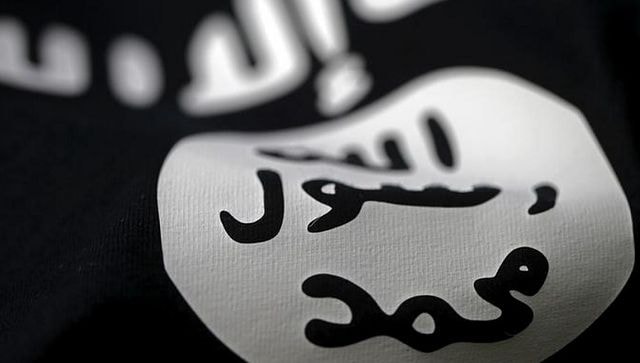 Ideas
Holy war is not complete until the screams of its victims burn like a blazing advertisement across the psyche of generations
India
The Congress leader, who was on a three-day tour of Tamil Nadu, participated in multiple events in Kanyakumari district ahead of the 6 April Assembly polls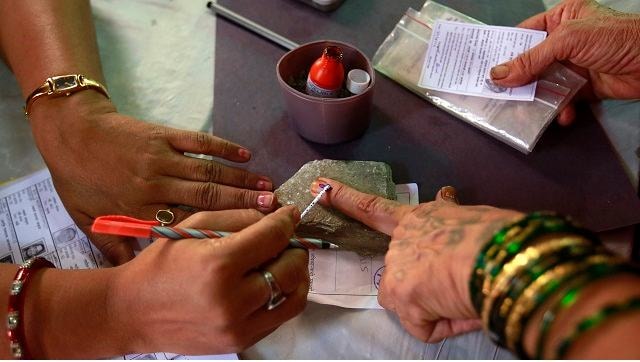 Politics
Chengalpattu is an Assembly/Vidhan Sabha constituency in the Kancheepuram district of Tamil Nadu