Stateless Indians in West Bengal: Artificial notions of nation and nationhood evident at macabre extremes
An unfortunate vestige of the most recent partition of Bengal in 1947, the enclaves are bits of land of a nation-state that are surrounded on all sides by land of another nation-state.
This time, in the assembly elections of West Bengal, there were two unique groups of people who voted for the first time, primarily in the Cooch Behar district and some in the Jalpaiguri district. These are the erstwhile enclave people, comprising of 'trapped' Indians and 'new' Indians.
An unfortunate vestige of the most recent partition of Bengal in 1947, the enclaves are bits of land of a nation-state that are surrounded on all sides by land of another nation-state. Thus, enclaves were of two kinds. Enclaves belonging to Bangladesh nested within territory of the Indian Union and enclaves belonging to the Indian Union nested within the territory of Bangladesh. There were 92 Bangladeshi enclaves within India and 106 Indian enclaves within Bangladesh.
In some cases, there were parts of India surrounded by Bangladesh surrounded by India. After the Land Boundary Agreement between the Indian Union and Bangladesh that saw the exchange of these enclaves, these bits of "alien" land were absorbed into the surrouding territory. Thus, inside such enclaves surrounded by Indian Union territory, people who were Bangladeshi citizens till yesterday, were given a choice of getting Indian citizenship or crossing over to Bangladesh. The same exercise was done in Bangladesh. As a result, we had 'new' Indians – former Bangladeshi citizens now becoming Indian citizens with their enclave being absorbed into India and incoming sets of erstwhile "trapped" Indians (who were Indian citizens in the first place) who lived surrounded by Bangladesh and now came over when offered the choice.
Dakshin Masaldanga is the name of one the biggest set of erstwhile Bangladeshi enclaves now absorbed into India after the Land Boundary agreement. Not too far away from Dinhata town, a former Forward Bloc stronghold that has now become a Trinamool base (that the Forward Bloc is trying to wrest back) Masaldanga is probably the showcase enclave.
For here lives the 103 year old Asgor Ali who voted in the assembly election or for that matter any election for the first time in his life. Having been a British subject, a Pakistani subject, a Bangladeshi subject and an Indian subject, without once moving from the patchwork of homes that houses his extended family, he had taken the trouble of hoisting the flag of the Indian Union when the Land Boundary agreement came into effect.
To him, and many others like him, this marked relief. For they had lived for nearly 70 years fully surrounded by a territory whose administration considered it foreign and whose inhabitants and security forces harassed people like him at whim. From a hospital admission to school admission, they had to fake their names, their identities and their addresses, lest it be found that they were enclave dweller Bangladeshi citizens and hence ineligible for basic necessities of life.
A tiny cottage industry grew around them – of people who would lend their address as a cover for the enclave dwellers for a fee. Few married their children into enclaves. Thus marriages mostly happened between members of other enclaves, recounts Asgor's son. Many people in this area have been jailed for "illegal trespassing into foreign territory", which basically is what they technically did for going to the market or visiting the hospital. What does Asgor feel now that those days are over? He is listless. Does he know about the parties in the area? When quizzed on who he supports, he indicates that he does know of the Forward Bloc.
However, his big grouse is that many people in the enclaves have simply been not registered. They do continue to live in the enclaves but have become perfectly stateless. Such bureaucratic mismanagement is hardly the welcome that the "new" Indians need. They do have a long sense of India from their rich experience of humiliation and harassment by Indians. So, as India embraces them as co-citizens, all of it looks somewhat absurd. People from the enclave are slowly finding official jobs and taking advantage of the government schemes in area. It is all a bit new and the area is still known locally as an enclave.
Among another set of first time voters are people of Rajbongshi ethnicity from Panchagarh district of Bangladesh who lived in an Indian enclave within Panchagarh ever since Partition. Only a small proportion of the Panchagarh Indians have chosen to move to India and retain Indian citizenship. A majority hasn't moved and has decided to stay put in their original patch of land, now part of Bangladesh, for now.
There are multiple such groups in Cooch Behar and they have been provided some basic temporary housing. The gratitude for this opportunity in a new land is principally towards the BJP, as residents there mention for it was during the BJP government under Narendra Modi that the Land Boundary Agreement was finally put into effect. Life is still full of anxieties, even more so as bureaucratic callousness or conspiracy has excluded many people who might have wanted to opt for India and cross over, but there names were not recorded during the joint Indo-Bangladesh encalve survey.
In some cases, the details of the recording were wrong. Here, the local parties have made forays because rehabilitation involves liasion with local elected officials. The Forward Bloc and the Trinamool have also been quite visible here, inspite of the pro-BJP leanings of the camp due to gratitude.
Voting in these camps, as well as in the enclaves, are not only exercises of initiation into a new democratic style, but also a path to deepening their still tenuous hold on mainland Indian Union citizenship and location. For many of the camp-dwellers who studied in schools of Bangladesh and hence for years learnt other meanings of nation and nationalism and other names for Prime Ministers, one wonders what does such an obvious reference-point and known-truth switching might mean. Enclave people who were "enemies" under the epithet of "illegal Bangladeshi" are now being feted for their tri-colour hoisting. The artificiality of ideas of nation and nationhood are most evident at these macabre extremes.
Using the principle of one-man one-vote, this exercise seeks to present an opportunity to the people to determine and influence the nature of the power that will rule over them. But that is not all. This exercise also relegitimizes (kind of like license renewal) the structure and apparatus that imposes itself on the people. Thus power structures seek legitimacy by offering a pre-determined amount of decision-making power. It does not give all powers to the people.
For example, the people who are supposedly the only sovereign in this schema cannot alter the 'basic structure' of the Indian Union constitution, even when fundamental rights of the individual are protected. The crucial part of such schemes is that they are all-pervasive. The intense focus of resources and energy by modern nation-states on maintaining and defining territorial limits is not accidental. Within that zone, it is supreme. Which is precisely why territories where such monarchic supremacy is not established are sources of unending paranoia for the powers-to-be. The smokescreen of people's welfare is used to unleash the non-pretentious forces of a nation-state – money and military. In places where people don't live, powers dangle the notion of 'strategic importance'.
We are born from our mother's womb. We are born where our mother lay pregnant with us. When we are born, we are as human anyone else. This is before there is consciousness of the state, constitution, Gandhi, Nehru, tricolour, New Delhi, etc. Is it a pre-condition of being human that these notions have to be built up within our heads for an individual to be considered fully human? Clearly not. Our bloodlines and human consciousness predates all flags and constitutions and gods willing, will outlive them too.
So one has a right to be fully human and not be impinged upon, counted, exercised power upon, demanded loyalty from by institutions like the nation. One has a right to exist in the land one was born upon, to mingle in the society into which one is born or welcomed, live a glorious life among one's kin and so on. Institutions that place themselves as mediators of these rights, without being called to mediate, are inhuman and anti-social in a very fundamental sense. They may well be legal, depending on how many guns back up the self-imposed mediator. Legality is different from justness– only the people can create the latter. No paper document written in their name can.
Whether one votes or not votes or boycotts it, all of these positions are vis-à-vis the voting process and the state that sponsors it. The all pervasiveness of such schemes means that you will be counted, not matter what – you will be classified, even if you don't belong. Lack of 'consciousness' is not an option and in any case, irrelevant.
Institutions that intensively survey uninhabited islands, wrap the remains of the dead in distinct flags, 'teach' loyalty through school syllabi do face a problem when they face people who regard the state as alien. Some of the indigenous peoples of Andaman and Nicobar Islands like the Shompen are such aliens. But they are 'Indian' citizens, irrespective. Are they proud of Gandhi? Do they respect the tricolour? Do they have a stake in Siachen and Sir Creek, given what happens there is done in their name too?
Do they believe in 'unity in diversity – given that their numbers have sharply dwindled ever since they were 'claimed' as 'Indians'? It is from the perspective of the Shompen people of the Great Nicobar island that the all pervasive state starts looking not so pervasive – a hint that there is an outside, even when high resolution maps and detailed anthropological surveys have been done. This 'outside' consciousness is an extremely dangerous thing. Hence, when the Shompen people voted in Indian Union elections for the first time in 2014, whatever that act means, there was a sigh of relief at the deepest heart of the state.
A portal to an outside, however small, was technically sealed. There is an outside and there will always be an outside. It comes with every child who is born. Hence there is a persistent and dangerous glimmer. To live without certain indoctrinations makes a dynamite of a people, even if they don't 'know' it. The distance from birth-rights to full-citizenship is a journey that requires surrender of rights, without consent or with indoctrination that there is no outside.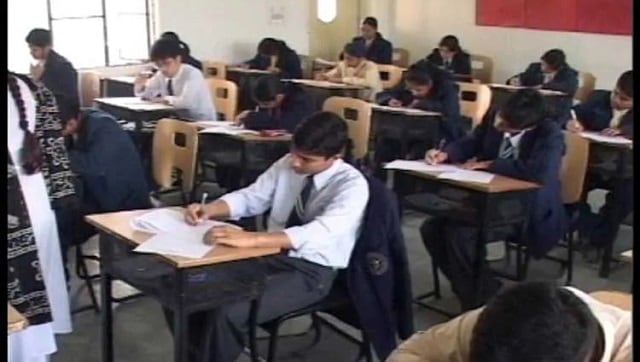 India
West Bengal Class 10 students can check the results at wbresults.nic.in and wbbse.wb.gov.in. SMS services and the mobile app to check the Madhyamik results can also be availed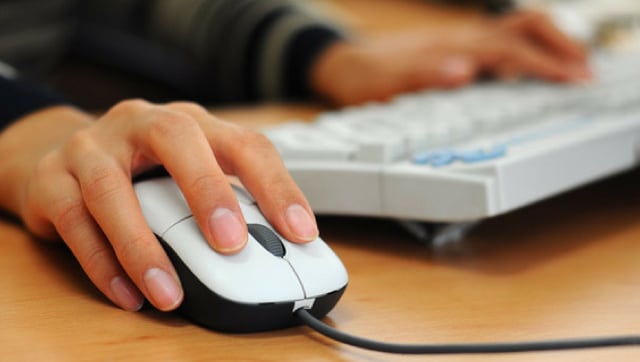 India
At 4 pm tomorrow, the scorecards will be released for students on the official websites of WB Board: wbresults.nic.in and wbchse.nic.in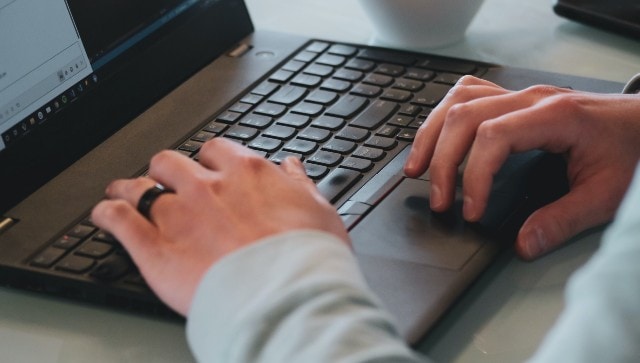 India
The last date to submit the fee offline is 6 August, while the challan must be generated by 5 August