State-funded elections: PM Modi must realise it's an incomplete exercise without a transparent system
What we need is a balanced package of measures so that the system of funding of political parties and elections is not abused.
There seems to be a consensus that the latest demonitisation move by the Modi government is not enough to eradicate the disease of black money in the country. The eradication needs more measures, the most important being issues of the funding of political parties (political funding) and the public funding (state funding) of elections. Perhaps, this was in the mind of Prime Minister Narendra Modi when he said the on the eve of the ongoing winter session of Parliament that he was open to the idea of state funding of elections in the country.
However, the Prime Minister should realise that State-funding of elections will be an incomplete exercise in the absence of a transparent system. Because both the issues are interrelated: political transparency in the country involves both political funding and electoral funding. Once political parties make public, details of who gives them money and how much, the process will have an undoubted restraining influence on their electoral expenses. And once electoral expenses come down, the state may find it feasible to finance the elections, thereby eliminating the ever-growing evil influence of money and muscle on the electoral outcomes.
Political funding has another aspect which, generally, is not taken much note of. And that is the fact that political parties need funds not just to contest elections, but to maintain their establishments. Because, with the Indian polity becoming highly competitive, political parties can no longer afford to come in contact with people only during elections. They have to be in touch with people all the time. This process has become highly complex and, hence, needs money, which cannot be met from the public exchequer. There is thus the need for a comprehensive system of regulations that will ensure the disclosure of the private sources of finance and setting a maximum limit for it rather than banning it outright.
It is not that attempts have not been made in India in the past in political funding and public funding of elections. In 1968, then Prime Minister Indira Gandhi had banned corporate funding of political parties. However, in 1985, the Companies Act was amended to allow corporate donations to political parties under certain conditions, the important one being that companies could donate a maximum of five percent of their average net profit over the previous three years, subject to approval by the board of directors and disclosure in the profit and loss account statement in the audited annual accounts of the company.
Under the VP Singh regime, then Law Minister Dinesh Goswami had come up with many suggestions regarding political and electoral reforms. One of them was some limited state funding in the form of partial support in kind for vehicle fuel, rental charges for microphones, issuance of voter identity slips and additional copies of the electoral rolls. The Goswami Committee also advocated a ban on corporate donations to political parties. Similar suggestions were also given in 1998 by a parliamentary committee under the chairmanship of late Home Minister Indrajit Gupta. But the one suggestion that was implemented by the government — it was a partial subsidy to the political parties — was that it allocated "free time" for seven national and 34 state parties on the state-owned television and radio networks for electioneering. Airtime was distributed on the basis of a formula based on a certain minimum time topped up by additional time in proportion to vote share in the last elections.
The Gupta Committee had recommended that all parties receiving a state subsidy should receive donations above Rs 10,000 by cheques/bank drafts. For the funding of elections, it had suggested the creation of a separate election fund to which the central and state governments would together contribute Rs 6,000 million annually. However, nothing came of it as most of the state governments expressed their inability to do so. Interestingly, the Gupta Committee had not made any specific recommendation on the advisability of allowing corporate donations to political parties.
It may be noted that last significant changes on the subject were made by the NDA government led by Atal Behari Vajpayee in 2003. Accordingly, company and individual contributions to a political party became 100 percent tax-deductible (subject to the limits of 5 percent of average net profit over past three years). It also became mandatory for political parties to submit to the Election Commission a list of donations they received of over Rs 20,000, in order to be exempted from income tax. Outside spending by parties and independent supporters during elections were now to be reported by the candidate and counted for the purpose of the expenditure ceiling (travel costs for a recognised national party's top 40 leaders, and a registered state party's top 20 leaders, to a candidate's constituency during an election campaign were, however, not to be counted as part of a candidate's expenditure).
Another significant change in the 2003 law was that a candidate's expenditure ceiling increased to Rs 2.5 million for a Lok Sabha election and Rs 1 million for an assembly election. This limit was further raised in 2011 to Rs 4 million and Rs 1.6 million for the Lok Sabha and Assembly election respectively.
It is not that attempts have not been made in India in the past in political funding and public funding of elections
Be that as it may, existing laws and regulations concerning Indian political parties are not adequate enough to ensure financial transparency. The five percent limits of corporate financing is grossly inadequate, something the Manmohan Singh government wanted to change but did not. Existing partial and state help to the parties during elections (preparing the voter-list, free air time and conduct of elections) are neither here nor there.
Secondly, the absence of public funding means (something that exists substantially in all the West European countries such as Germany, France, Italy and the Netherlands), parties and candidates continue to raise and spend money on their own, and, in the process, depend on the unaccounted contributions and kickbacks from the businessmen, who, in turn, need friendly political parties/governments for "regulatory" and "allocative" favours (plethora of rules while starting a business, particularly in acquisition of land and the environmental clearance). And the whole process becomes all the more vicious when there is no effective system of internal democracy, transparency, and accountability within our political parties.
Of course, it is a fact that no country has so far evolved a perfect system on political funding. We know how expensive the elections in the United States are. Here, the candidates, rather than parties, are collecting funds individually (funding to the parties does not exceed eight percent of the expenditures incurred by the candidates). And this has been particularly so after the famous Buckley vs. Valeo decision of the US Supreme Court in 1976 that overturned the then federal law of limiting campaign spending, specifically the third party campaign contributions (directly to the candidates) and activity. The Court's ruling was based on the rationale that any limit on individual expenditure is violative of free speech under the First Amendment of the US Constitution. However, the redeeming feature in the American system is that it is still more transparent than ours in the sense that all contributions there above certain low limits have to be disclosed by the recipients and donors.
The British system, which has influenced ours, should be more relevant to us as the parties in Britain, as in India, play a much larger role than individuals. In 1997, the British government set up a committee under the chairmanship of Lord Neil of Bladen to study the entire gamut of funding political parties. The committee came out with its report in 1998 and the British government accepted most of its recommendations. It put a ban on the foreign donations to political parties and made it mandatory for the parties to declare the donations at the level of 5,000 pounds or above. Political parties were barred from rejecting donations from anonymous sources or from a person not registered as a voter in the United Kingdom or from a group or company not incorporated in the United Kingdom.
However, it was not enough. In November 2011, the Committee on Standards on Public Life, chaired by Sir Christopher Kelly, published a report on "Political Party Finance. Ending the big donor culture". The report made five main recommendations: (a) Contribution limit of 10,000 pounds per donor, party and year; (b) this limit should not apply to affiliated trade union affiliation fees if such fees are raised by an "opt in"; (c) existing limits for campaign spending should be cut by about 15 percent; (d) in addition to the present "policy development grant" eligible parties should be granted public funding at the rate of 3 pounds per vote in Westminster elections and 1.50 pound per vote in devolved and European elections; (e) income tax relief should be available for donations up to 1,000 pounds and membership fees to political parties.
Many of the recommendations above are relevant in the Indian context too. Of course, every country has to take into account its own political circumstance and history while learning any lesson from abroad. What we need is a balanced package of measures so that the system of funding of political parties and elections is not abused.
For a beginning, as Professors MV Rajeev Gowda and E. Sridharan have argued, our political parties should learn "to rely more on grassroots small-sum donors, which tends to make them more internally democratic and transparent" and the government "to introduce public funding of parties in proportion to the amounts they raise openly from identified small-sum private donors".
According to them, "State funding based on a transparent formula might encourage a shift towards broad based, small-sum, grassroots financing of parties. It could also lead to greater membership participation and internal democracy. To promote these ends, we suggest that public funding be conditional on parties' adherence to internal democracy, transparency and accountability; otherwise, the existing party leadership can be expected to deploy public funds for their discretionary use."
There could be other ways for a beginning too as long as the key opens the door of transparency.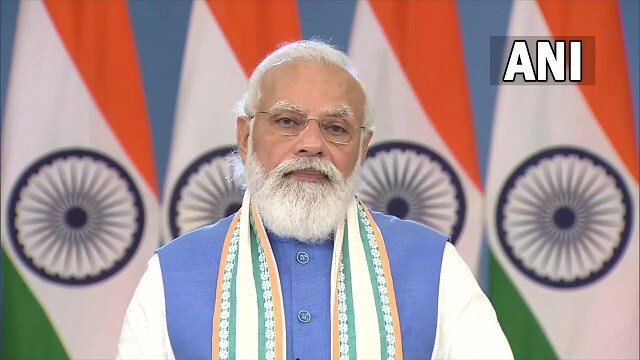 India
Indian Space Association (ISpA) represents homegrown and global corporations with advanced capabilities in space and satellite technologies
India
The 'annadata' narrative is slowly peeling off. Indians can now clearly see that beneath the costume of farmers exist many hardened criminals and anti-national elements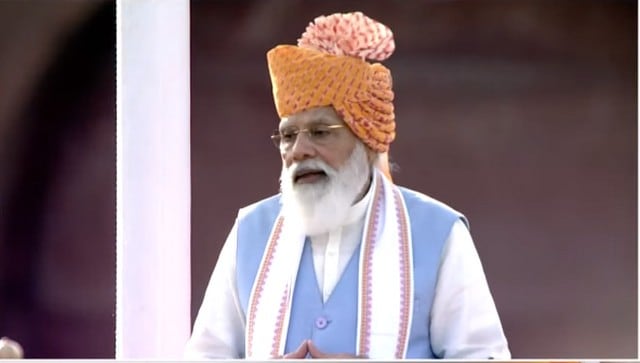 India
Responding to a question that opposition and critics term Modi an autocratic leader who takes all decisions on his own, Shah described the prime minister as a "democratic leader".