Stalin's mimicry to Vijayakanth's jibe: Here are the standout quotes from Tamil Nadu polls
Here are the quotable quotes of politicians during the Tamil Nadu Assembly elections.
Never do political battles and rivalries turn more aggressive than during the elections. Politicians ensure that people get a taste of some of the most unique jibes at their opponents. And it does not matter who the politician is, every leader makes caustic remarks and becomes the target of the same.
With the multi-party contest on in Tamil Nadu, the state has witnessed some heated campaigning by political parties, which usually includes bitter — and sometimes ridiculous — remarks against the opponents.
Whether they are local state leaders like J Jayalalithaa or M Karunanidhi, or national leaders like Rahul Gandhi or even the Prime Minister Narendra Modi himself, everyone has contributed to some memorable quotes.
Here are the quotable quotes of politicians during the Tamil Nadu Assembly elections:
When Stalin mocked Jayalalithaa
DMK leader MK Stalin had on his own unique style while criticising Tamil Nadu Chief Minister J Jayalalithaa. At an election rally in Chennai, he performed something of a stand-up comedy act when he demonstrated to the gathering at the rally how AIADMK candidates conduct themselves in Jayalalithaa's presence.
To illustrate his point, Stalin bent down with folded hands to mimick an AIADMK worker doing the same before Jayalalithaa. "She sits on top. Fifteen candidates are seated like slaves on a stage underneath," NDTV quoted him as saying. "This situation continues in the assembly too. There would be no chair for him but O Panneerselvam would appear to be sitting. We should learn this from them. Look at the kind of humiliation..."
Rahul Gandhi's speech in Tamil Nadu
Congress vice-president Rahul Gandhi has often been criticised for being too vague when making speeches or attacking his political opponents.
However, when addressing a rally in Tamil Nadu on 7 May, Rahul Gandhi was anything but vague. He criticised Jayalalithaa on many specific points. "Tamil Nadu does not need a government which is run by a person who stays within four walls and does not even have the decency to come out and see what happened when floods hit Chennai," he said at the rally. He also criticised the AIADMK government on the issue of the state's economy and said, "Among Dalits in Tamil Nadu, 90 percent are landless. Among the poor households, 50 percent earn their livelihood through manual labour. Unemployment rates have gone up and several lakh youths are unemployed in Tamil Nadu."
He also lashed at the Tamil Nadu CM over the issue of prohibition and said, "Her liquor policy has taken Rs 65,000 from every single family in Tamil Nadu. Vote for Congress-DMK and we will reduce the number of shops to zero."
Jayalalithaa's 'coalition of loot' jibe against DMK-Congress
We have seen in the past how remarks like 'suit-boot ki sarkar', 'Bihari, bahari', 'Mufflerman' either worked for or backfired against a political party.
Jayalalithaa came up with her own unique jibe against the DMK-Congress alliance when she on 10 May slammed the DMK for being allegedly involved in "Himalayan corruption" in 2G scam and termed the DMK-Congress alliance a "coalition of loot."
"DMK-Congress alliance means it is a coalition of loot. The alliance was punished (in earlier elections) for 2G, CWG and Adarsh scams. You can understand what kind of an alliance it is, considering the fact that they played even in Commonwealth games," PTI quoted the Tamil Nadu CM as saying.
"Corruption is the vocation of DMK and Congress. Show them the doors when they come seeking votes," for the 16 May Assembly polls, Jayalalithaa had told the voters.
When Vijayakanth's remark against Rajinikanth backfired
DMDK chief Captain Vijayakanth has said and done many things recently which redefine the word 'ridiculous'. But our favourite Vijayakanth quote has to be when he learnt the hard way that it is unwise to lash out at Rajinikanth in the state where doing that can be dangerous for your life.
"Vijayakanth! Not afraid of anyone. I am good to those who are good. I am not afraid like Rajini Annan," The Times of India quoted the DMDK leader as saying. Vijayakanth had made this remark at a public meeting in Tiruthani in Tiruvallur district in April.
He had lashed out at Rajinikanth because the actor apparently "backed down" to demands of PMK leader S Ramadoss on cutting out the scenes from his films which showed him smoking and drinking. "I am not afraid of anyone. I am only afraid of good people and good-hearted people," he further said, adding to the absurdity of his remark.
This remark proved costly for Vijayakanth as a lot of Rajinikanth's fans burned Vijayakanth's effigy while another section pledged their support to parties opposing DMDK.
Modi's take on the parties in Tamil Nadu
No BJP campaign is complete in any state without a Narendra Modi rally and the Prime Minister's remarks against any party opposing the BJP.
Charging the two Dravidian parties — DMK and AIADMK — with keeping Tamil Nadu under their "control", Prime Minister Narendra Modi on 11 May said that people wanted a change from them and billed BJP as an alternative, saying its sole mantra was development.
Without naming either party, Modi had said the two had come to power alternately, "sometimes this (party) and sometimes the other," and they had kept Tamil Nadu under their "control", PTI had reported.
"People of the state want to be freed from them. And the turnout is a statement to that," he had said, addressing an election rally in Vedaranyam.
With inputs from agencies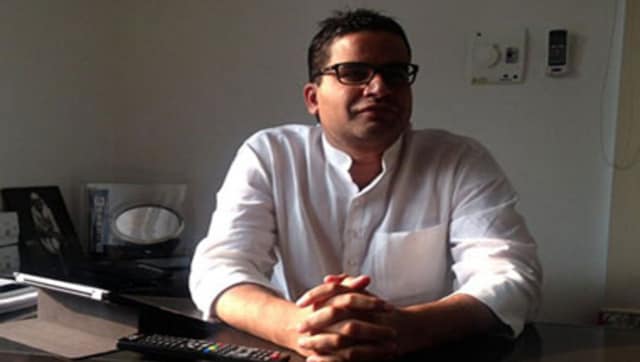 Politics
The newest twist in the tale came on Wednesday when Rahul Gandhi aide Archana Dalmia sent out a tweet giving Kishor a 'warm welcome into the Congress family' only to subsequently delete it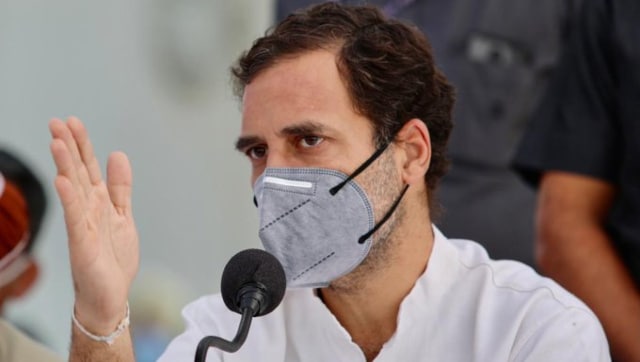 India
The Congress leader had asserted that any phone that he uses are tapped, adding that a Supreme Court-monitored probe should be ordered in the matter
Politics
The region identified with the contours of Kongu Nadu is economically important for Tamil Nadu and politically significant for the BJP and its ally AIADMK