Srinagar Election Results 2019 Live Updates: Farooq Abdullah of JKNC Wins
PDP's Tariq Hameed Karra won the election in 2014 in the Srinagar constituency.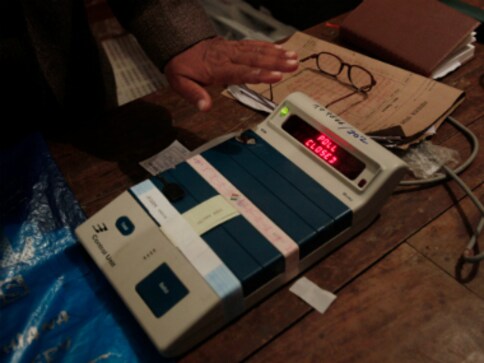 Srinagar Lok Sabha Constituency
Constituency number: 2
Total electors:14,23,729 (2014 estimates)
Female electors: 6,93,610
Male electors: 7,29,701
Reserved: No
Delimited: No
Assembly Constituencies: Kangan, Ganderbal, Hazratbal, Zadibal, Eidgah, Khanyar, Habba kadal, Amira kadal, Sonawar, Batmaloo, Chadoora, Budgam, Beerwah, Khan Sahib, Chrar-i-Sharief
Results in last four elections: NC leader Omar Abdullah won the Lok Sabha election in 1999 and 2004. He was succeeded by his father Farooq Abdullah in 2009. PDP's Tariq Hameed Karra won the election in 2014.
Demographics: The Srinagar Lok Sabha seat is spread over three districts of Srinagar, Budgam, and Ganderbal. It has 12,90,318 voters who will cast their votes in 1,716 polling booths across the constituency. It is one of the four constituencies in India (three of them in the Valley) where Muslims are over 80 percent of the electorate.
Entertainment
Bala revels in madness in his filmmaking, pretty much evident in Cinema Marte Dum Tak too. He picks a theme once forgotten and now revived due to social media, and makes a rollicking ride out of it.
World
House Speaker Kevin McCarthy, in October before the mid-terms, had said that Ukraine won't get a 'blank cheque' any more under a Republican majority
World
The nomination was announced on Thursday and will have to be confirmed by the Senate which approves all senior civilian and military appointments, according to the US Defence Department