Spoof Central: A peep into the madhouse of Tamil Nadu
Making sense of happenings in the parallel universe of Tamil Nadu politics is a challenge that confounds the best of analysts. One of our readers attempts the impossible with a bit of quirkiness...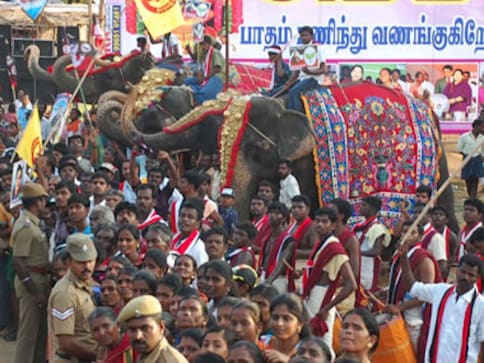 Editor's Note: Making sense of happenings in the parallel universe of Tamil Nadu politics is often a challenge that confounds the best of analysts. The more so in times like these, when political passions are their peak. One of our readers, who confesses to being completely "clueless", attempts to make sense of it all with a bit of quirkiness. Here is her reading of the tea leaves filter coffee dregs...    
By BN Nagalakshmi
(Born, brought up  and currently clueless in Tamil Nadu)
In the beginning, there was Tamil Nadu.
Then came an Appa, and an Amma.
No, they were not related at all. In fact, Appa had two or more Ammas.
Appa's Ammas had two sons and a couple or so insignificant daughters. No, correct that. One of them Ammas had a daughter who could speak English, and would come in handy for a jail stint. The sons had more sons, and together with Appa's other nephews and grand nephews, more or less controlled everything in your house, if you lived in the locale mentioned in the first line.
Now, the old Appa was losing it. He did not want to fade away from the public memory. So he staged fasts, lasting for about three hours – between breakfast and lunch, in case you didn't get it – so that he could shed tears for his linguistic brothers and sisters across the ocean. If you weren't across, well that is your problem. You can die, for all he cared!
Now Amma came on the scene. She wanted to play a different kind of builder. She redesigned existing buildings to make them everything they weren't originally conceived to be. She wanted to do this to all of Appa's creations including his progeny, but they were swishing about in their legally or otherwise imported cars, so she couldn't get her hands on them. When she got bored, she thought up new recipes that could feed children and adults. Whatever they were, they had to have her authorised photograph on it. But of course they didn't stamp it on the idlis, lest someone made fun of it and called her idli-face.
Then there was Mamma Mia, whom Appa was worshipping from a distance. She was unattainable, oops, unreachable when he wanted her to say things in his favour. So, one day he decided to break his heart and hers. Mamma Mia immediato punchedo numbero ono phono, and down came the mufti men and women to grab the cars mentioned above.
Amma was amused. She thought she will wait and watch. If the families killed themselves, she would be terribly bored. She would have nothing to do, and may have to give it all up.
In the meanwhile, students and others protested with genuine concern, and other people carried on with their lives.
Did you just ask what happened then? Read the first line. It clearly says was, doesn't it?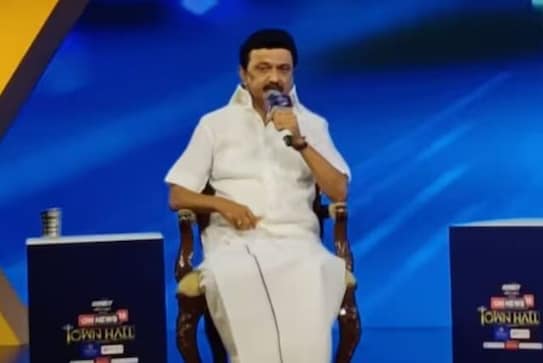 India
'Tamil Nadu is the first state to bring law against caste discrimination. In poverty parameters, Tamil Nadu's is the lowest among all states,' Stalin said at the event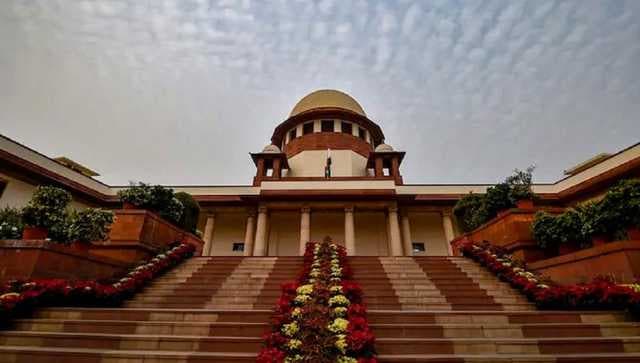 India
The petitioner said trustees have not been appointed for more than a decade due to the lackadaisical approach of the state government
India
Dugongs are the largest herbivorous marine mammals which primarily thrive on seagrass. As their population declines, India is getting its first 'Dugong Conservation Reserve' in Tamil Nadu