Speech, hearing-impaired man may contest Madhya Pradesh Assembly polls, wants to uplift the poor and disabled
Sudeep Shukla, who was earning a salary of Rs 1 lakh per month, quit his job and decided to jump into Madhya Pradesh politics.
Satna: For the first time in the country a hearing and speech impaired person may script a new chapter in Indian politics by contesting elections. An engineer from Satna who is deaf and mute is hopeful of contesting the ensuing Assembly elections in Madhya Pradesh.
Sudeep Shukla, who was earning a salary of Rs 1 lakh per month, quit his job and decided to jump into politics to uplift poor and disabled people of the society.
The 36-year-old engineer has been disillusioned with the lawmakers of past 70 years because he believes that they did nothing substantial to improve the lives of the deprived section. He felt that they only addressed people's issues during election time and that too, in order to garner votes.
In frustration, he resigned from his job and decided to be the agent of change by contesting elections.
Speaking to ANI, Sandeep with the help of an interpreter said, "It is sad that even in cities like Delhi and Chennai, women are being raped. No leader is supporting them (victims). Not only that, they are not helping poor and disabled also. I have been witnessing all this from the past many years and hence, decided to contest the polls. These leaders only address the grievances of people during the election time in order to get the maximum number of votes."
"I urge you all, to please support me. I just need one chance to bring changes. I know many people are afraid that I will be standing against major political parties. I am fighting the battle of truth. I don't want people to waste their vote by giving it to Bharatiya Janata Party (BJP) or Congress as both the parties have not done anything substantial for the country," he added.
Madhya Pradesh has always been a vanguard in an inclusive democracy. For instance, the state elected first transgender to public office in 1998. Shabnam Mausi was an elected member of the Madhya Pradesh State Legislative Assembly from 1998 to 2003.
In 1999, country's first eunuch Mayor Kamla Jaan was elected from Katni municipality in the state. Another eunuch was elected as a mayor from Sagar in the year 2009.
India
Notably, the TMC leadership on Saturday said it would continue to cobble up an alternative front as the Congress 'failed to lead the fight' against the BJP
India
As a part of tribal outreach in the state, Madhya Pradesh Chief Minister announced that two other landmarks in that city will be after the tribal icon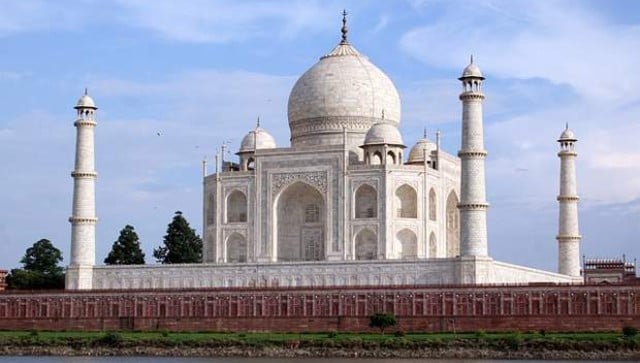 India
The Taj Mahal, one of the seven wonders of the world, was made by Mughal emperor Shah Jahan as a symbol of love for his wife Mumtaz.