Appeal of the local neta: Sarbanand Sonowal's presence helped BJP win Assam
Sonowal's being a tribal suited both the Rashtriya Swayamsevak Sangh (RSS) and BJP in their quest for power, in Assam.
New Delhi: A low-profile man but always sporting an infectious smile, Sarbanand Sonowal is now all set to be Assam's second tribal chief minister after legendary Jogen Hazarika in the 1970s.
The 53-year-old former president of influential All-Assam Students Union, who hails from the Kachari tribe, brings in a unique synthesis of tribal leadership and Hindutva politics in governance-starved Assam.
Sonowal being a tribal suited both the Rashtriya Swayamsevak Sangh (RSS) and BJP in their quest for power beyond river Brahmaputra in the northeast. With his staunch opposition to the illegal migrants from Bangaldesh, Sonowal gave legitimacy to the Hindutva politics of a 'north Indian party' among the tribals in the northeast.
"BJP was always an accepted political force for upper caste Hindu Assamese, but Sonowal and few others like tea tribe leader Kamakhya Tassa gave BJP new footholds. The election results in Assam today exemplify that paradigm shift and hopefully its a new beginning under Sonowal," says Guwahati-based political analyst Ratnadeep Gupta.
It goes to Sonowal's credit that he could deliver Assam to Prime Minister Narendra Modi and party chief Amit Shah in an election where the so-called 'Modi wave' of 2014 was either on the wane or simply non-existent.
Trends available so far suggests Sonowal's presence actually helped BJP which portrayed itself as a pro-tribal outfit for the first time. This brought in huge dividends. Besides Sonowal's own Kachari tribe, other communities like Moran, Muttock, Tai Ahom, Koch Rajbongshi, Sootea and the Tea tribes too flocked to the BJP.
These tribals from the plain have a significant presence in upper Assam districts of Jorhat, Golaghat, Sivsagar, Dibrugarh, Tinsukia, Lakhimpur and Dhemaji.
The fact that BJP has overthrown a government which ruled for 15 years is significant because in 2011 the saffron party was an 'also-ran' with only six seats in the assembly.
Delighted by the success, Sonowal attributed it to the "family-like team work" of BJP leaders, including Prime Minister Modi, BJP chief Shah and a new entrant Himanta Biswa Sarma.
The alliance BJP worked out with tribal group Bodo People's Front (BPF) also helped the National Democratic Alliance (NDA).
Observers feel the basic credit should go to the strategy team which advised BJP leadership to project Sonowal as the chief ministerial candidate and work out an alliance with the Bodo People's Front (BPF).
In the last assembly election, the BPF was in alliance with the Congress. Till end of November 2015, BJP was not sure about the tie-up with the BPF. But Ram Lal, BJP's organisational general secretary, had said that only such a tie-up will put the BJP on track in Assam. His calculation seemed to have worked pretty well.
This alliance did well across the Bodoland Territorial Area Districts -- BTAD comprising Kokrajhar, Kajolgaon, Udalguri and Baksa districts.
The BJP calculation that Bodos can influence results in as many as 25-30 assembly seats in the state also brought in dividends.
Significantly, at a later stage the Bodos had decided to extend support to the Gorkhas, Kalitas, Koch-Rajbongshis and Adivasis for ST status.
Congress tried an alliance with smaller Bodo group United People's Party (UPP) but that did not help.
India
To make the movement of visitors easy, the three existing platforms have been connected to subways. The platforms will have a seating facility that can accommodate at least 480 people
Sports
Bhavani Devi began her campaign with a confident 15-3 win against Tunisia's Nadia Ben Azizi but bumped into Rio Olympics semi-finalist Frenchwoman Brunet in the next round, which she lost 7-15.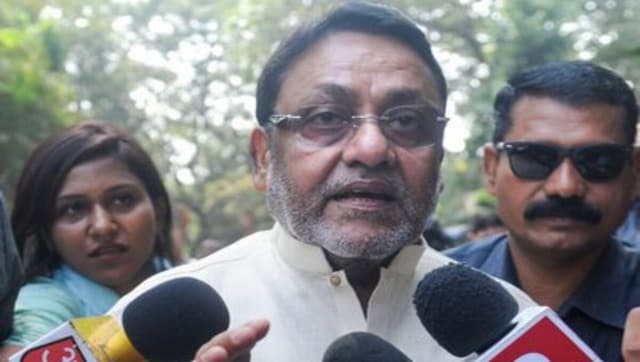 India
Notably, the NCP had offered outside support to the BJP in Maharashtra after the 2014 polls. However, the BJP had come to power with the support of the Shiv Sena