Sonia, Rahul Gandhi accuse Subramanian Swamy of delaying trial in National Herald case
Subramanian Swamy had filed a set of documents of around 450 pages reportedly relating to the Congress party, National Herald and others before the court, seeking a response from the accused as to whether these were correct
New Delhi: Congress president Sonia Gandhi and vice-president Rahul Gandhi on Saturday accused BJP leader Subramanian Swamy of delaying the trial in the National Herald case filed by him against them and others.
This was stated by the Gandhis and four other accused Congress leaders in a reply to an application by Swamy, who had sought admission or denial of various documents filed by him.
They told Metropolitan Magistrate Ambika Singh that the application filed by the complainant "suffers from a series of infirmities and it needs to be rejected at the very outset".
The reply said, "...this exercise undertaken by the complainant to file multiple applications, choosing to withdraw some and further choosing to change the relief sought in one by replacing it with another is nothing but an absolute disregard for the precious time of this court and of the larger judicial process."
It sought dismissal of Swamy's application.
Swamy, in his complaint, has accused the Gandhis and the others of conspiring to cheat and misappropriate funds by paying just Rs 50 lakh through which the Young Indian Pvt Ltd (YI) obtained the right to recover Rs 90.25 crore that the Associate Journals Limited (AJL) owed to the Congress.
The BJP leader had filed a set of documents of around 450 pages reportedly relating to the Congress party, National Herald and others before the court, seeking a response from the accused as to whether these were correct.
The court has now posted the matter for further hearing on January 20.
The Gandhis and the other accused — senior party leaders Motilal Vora, Oscar Fernandes, Suman Dubey and Sam Pitroda — have denied the allegations levelled against them in the case.
The court had summoned the accused persons, besides the YI on June 26, 2014.
On 19 December, 2015, it had granted bail to Sonia, Rahul, Vora, Fernandes and Dubey, who had appeared before it pursuant to summonses. Pitroda was granted bail on 20 February, 2016 when he had appeared in the court.
Sonia, Rahul, Vora (AICC treasurer), Fernandes (AICC general secretary), Dubey and Pitroda were summoned for the alleged offences of misappropriation of property, criminal breach of trust and cheating, read with criminal conspiracy of the IPC.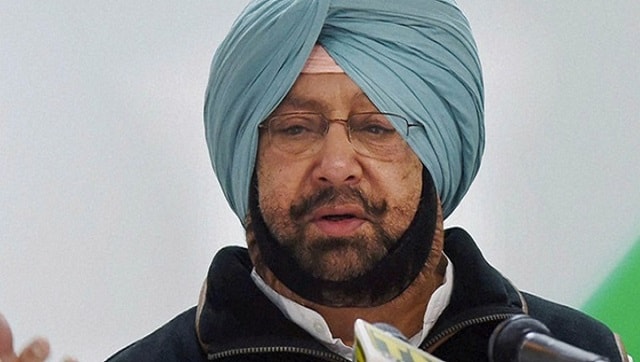 India
While the growing rift between Congress member Navjot Singh Sidhu and Singh made for interesting politics, it also marred the Congress' image as a party that could not keep its politicians in line
Politics
All Congressmen must rise above themselves and think in the interest of the party and the country, advised the Rajasthan chief minister
Politics
Addressing the foundation day of the All India Mahila Congress, Gandhi said that the ideology of the Congress is completely opposite of the BJP-RSS and only one of the two ideologies can rule the country.