Sonia-as-PM in 2004: Has Kalam backtracked or is Swamy wrong?
Kalam says he was ready to appoint Sonia Gandhi as Prime Minister in 2004. His version is clearly at variance from Swamy's theories that Kalam spiked her candidacy on grounds of her citizenship. Who is right?
History has a nasty habit of being rewritten to suit expedient ends. Contemporary political history - going back to the dramatic days following the general elections in 2004, when the air was thick with speculation that Sonia Gandhi would take over as Prime Minister after the Congress emerged as the single largest party - is now the subject of varying recollections of facts as to distort the truth.
Former President APJ Abdul Kalam has, in his second volume of memoirs, Turning Points: A Journey Through Challenges,  presented for the first time his version of the events of those days, centred around Sonia Gandhi's candidacy for Prime Ministership. According to him, the Rashtrapati Bhavan had even prepared a letter appointing Sonia Gandhi as Prime Minister, but it had to be rewritten after Sonia Gandhi told him she was instead nominating Manmohan Singh as Prime Minister.
The circumstances under which these dramatic developments played out were as under: Under Sonia Gandhi's leadership, the Congress had emerged as the single largest party in the 2004 elections,  and party leaders were begging and beseeching her to take over the reins as Prime Minister. But the prospect of her becoming Prime Minister also provoked a ferocious political backlash, on the grounds of her foreign origin.
In particular, Sonia Gandhi's nomination as Prime Minister was publicly challenged on the grounds that her Indian citizenship (through registration) was suspect because she hadn't renounce her Italian citizenship - or at any rate that her Indian citizenship documentation process was flawed since she had not offered proof that she had renounced her Italian citizenship.
BJP leader Sushma Swaraj had provocatively said that she would "shave her head" and renounce politics if Sonia Gandhi became Prime Minister. Janata Party leader Subramanian Swamy had at that time written to President Kalam claiming that appointing Sonia Gandhi as Prime Minister would be unconstitutional - given her citizenship status - and open to challenge.
In his memoirs, Kalam acknowledges all these pulls and pressures - from all sides - but says that in the end, if Sonia Gandhi "had made any claim for herself, I would have had no option but to appoint her."
Sonia Gandhi had, at a dramatic meeting of the Congress Parliamentary Party, claimed that she had listened to her "inner voice" and would not take up the Prime Ministership. Party leaders wailed publicly, and her renunciation elevated her in the public esteem. Congress party leaders have always held that the Prime Ministership was Sonia Gandhi's for the taking, and that it was she had who renounced it.
Yet, the theory that it was Kalam who had, by raising the question of her citizenzhip, effectively spiked Sonia Gandhi's candidacy, has had traction for years, not least because leaders like Subramanian Swamy have been advancing it for long.  Even as recently as in March 2012,  Swamy recollected his version of what happened in 2004.  (Watch the video here.) In that version, it was not Sonia Gandhi's renunciation that had determined the course of history, but the fact that Kalam had acted on his (Swamy's letter) and "dared to stop Sonia Gandhi" from becoming Prime Minister.
In his memoir, Kalam presents an alternative narrative.  Much of the drama revolves around the events of 17-18 May 2004, when Sonia Gandhi and Manmohan Singh called on Kalam.
Here's the narrative in his own words:
"At the allotted time, 8.15 p.m., Mrs Gandhi came to Rashtrapati Bhavan along with Dr. Manmohan Singh. In this meeting after exchanging pleasantries, she showed me the letters of support from various parties. Thereupon, I said that is welcome. The Rashtrapati Bhavan is ready for the swearing-in ceremony at the time of your choice. That is when she told me that she would like to nominate Dr. Manmohan Singh, who was the architect of economic reforms in 1991 and a trusted lieutenant of the Congress party with an impeccable image, as the Prime Minister. This was definitely a surprise to me and the Rashtrapati Bhavan Secretariat had to rework the letter appointing Dr. Manmohan Singh as the Prime Minister and inviting him to form the government at the earliest."
Referring to the political backlash to the prospect of appointing Sonia Gandhi as Prime Minister, Kalam further observes that at that time...
"I had a number of emails and letters coming from individuals, organisations and parties that I should not allow Mrs Sonia Gandhi to become the Prime Minister of our country. I had passed on these mails and letters to various agencies in the government for their information without making any remarks. During this time there were many political leaders who came to meet me to request me not to succumb to any pressure and appoint Mrs Gandhi as the Prime Minister, a request that would not have been constitutionally tenable. If she had made any claim for herself I would have had no option but to appoint her.
Clearly, Kalam's narration seems to be at variance with alternative versions of what happened then, particularly Swamy's recollection of events. It is difficult to reconcile these conflicting versions, which could mean that one or more of the key players in the episode are resorting to wilful misrepresentations of the truth.
Either Kalam changed his version of what happened in 2004 or  Swamy and friends have been floating a theory that did not have enough meat in it.
Politics
Kharge questioned whether any leader of the Bharatiya Janata Party (BJP) had fought for the freedom of the country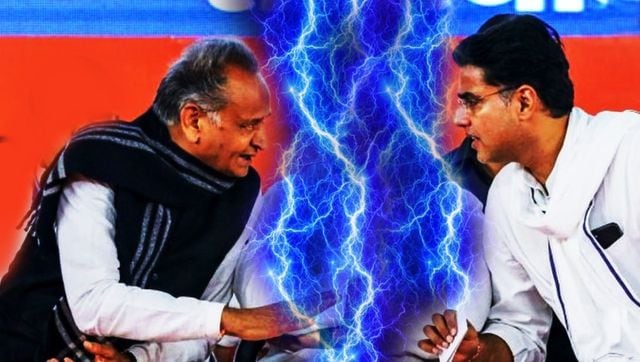 Politics
Rahul Gandhi also said the decision to contest again from Amethi would be taken after one or one-and-a-half years
Politics
Indranil Rajguru, Congress candidate from Rajkot (East) seat, on Saturday told a gathering that in his view Mahadev and Allah are the same and Mahadev resides in Ajmer, and Allah resides in Somnath