Some Tamil groups in Europe are trying to spread the poison
In this second part of the interview, KP talks about how some supporters outside Sri Lanka do more evil than good.
VKS: So you are saying basically Tamils in Sri Lanka need education, development, health. These are the things that are required now?
KP: Exactly. The war is now over for two years. But people are still suffering. Ok we have had many bad experiences. The past political dialogues failed. Many things have happened in the past but we cannot always speak about the past. In life sometimes we have bitter experiences, sometimes we have good experiences. We face them with the hope that we have to work together and find a solution; find a way to live together. War-affected people are asking exactly what you say. They need food, they need some jobs, they (need) clothes, and they need milk for their babies. They are asking for their basic needs. So this is what I am asking from the international community and the Tamil Diaspora.
VKS: What you are telling the Tamil Diaspora?
KP: First, they have to work for these people. For example, if they are crying for milk we cannot say 'wait, wait, the UN is coming, and after the political solution (will come through), after that we will help you'. They (Tamils in Sri Lanka) will die, no? So they are crying for food now. First everyone (should) work for that. When they (Tamils in Sri Lanka) start living normal lives then we can ask what they want. Now, if you go and ask the people in Vanni (Tamil-dominated Northern Sri Lanka) about the 13th Amendment (to the Sri Lankan Constitution for devolving power to the Tamil areas, which was never implemented), they look like this (looks up with a blank face). They only know about bread and rice. The problem is that they should understand the ground reality. First, let them (Tamils) stand on their own legs.
VKS: So you are basically saying that the Tamil Diaspora, Tamils who are citizens of other countries and are well settled and who have never come to Sri Lanka but have funded the armed struggle and all of that…You telling them to step back and work for peace?
KP: Exactly! What I am saying is that war is over more than two years ago. We have one way, one chance. That's the peaceful way, peaceful negotiations and continuous engagement.
(There are) lots of trust (issues), 100 years of problems. The government system is slow and I understand. But that is the only way we have to go through – peaceful manner and with patience to bring peace. You heard about Thondaman (leader of up-country Tamils in Sri Lanka who primarily work on the tea estates). He was patient. He waited more than 50 years for his time, to achieve citizenship for more than 100,000 up-country people (Tamil tea plantation workers).
I had a chance to chat with him and he told me that your people are educated people, but you don't have good leaders. You don't have flexible leaders. We need flexible leaders. That's why our problem has (festered) for such a long time.
Negative emotion cannot bring any good thing. Yes, we have had a war and there is a 100-year problem (between Sinhalese and Tamils). So we will take some time to sort it out. Again we will come back to the Diaspora. I am very closely working with them. 90 percent of the Diaspora are very good people. Some have spent their lives here, and some were born in Diaspora and they have good feelings about their kith and kin here. They have supported the people (Tamils in Sri Lanka) here and also the armed struggle.
The problem is that now I am facing a 10 percent extremist group. They are disturbing these people (Tamils in Sri Lanka).
VKS: Can you name them?
KP: Yes! They are Nediyawan, Vinayagam, Father Emmanuel, Jeyachandran (who runs a website named Tamilnet, BTF (British Tamil Forum) in UK and GTF (Global Tamil Forum). These groups are well off in Europe. Their children are very well off. They are poisoning the younger generation. Their kids are well off, but they look (to see) where they can spread the poison. But I will not let them play this game here. If they want to poison here, then first they will have to kill me. Then only they can go inside. Already they have spent three decades, more than 30 years (in conflict). I want these people (Tamils in Sri Lanka) to be happy. You cannot see the faces of people here (now). They are always sad, never happy. I want to see their happiness, see them smile.
From the time these people (Tamils in Sri Lanka) were born they have never seen happiness. The children of these (Tamil Diaspora) groups are very happy. They live a luxurious life. But here in Vanni the children aren't happy. The children don't have bicycles to go to school. In the morning if you walk along the road you will see students walking for two kilometres, three kilometres. That's life here. They (Tamils) are crying for the future. I cannot let them again fall in the wrong place.
(Editors' Note: Father S.J. Emmanuel, former Vicar-General of the Jaffna Catholic Diocese, heads an umbrella group of 14 Tamil Diaspora groups called the Global Tamil Forum (GTF). The most active group of GTF is the British Tamil Form (BTF), which has funded the setting up of the GTF secretariat in London.
Norway-based Perinpanayagam Sivaparan, popularly known by his nom de guerre, Nediyawan, is now considered by Tamil extremists within the Tamil Diaspora to be the new head of the international wing of the LTTE, after the arrest of Selvarasa Pathmanathan. Sri Lankan intelligence sources believe that he now controls millions of dollars collected from Diaspora Tamils.
New York lawyer Visuvanathan Rudrakumaran heads the Transnational Government of Tamil Eelam (TGTE)
Jeyachandran Gopinath, alias Jeya Annai , editor of LTTE website "Tamilnet," is the political advisor of Nediyawan.
Vinayakam, deputy commander of the LTTE's Sea Tigers, who was reported as being killed in battle in February 2009, surfaced in Norway in 2010 and is openly mobilising resources and Tamil extremists to re-launch a new version of the LTTE.)
Read also about the UN and the West's last attempts to save LTTE leaders.
Find latest and upcoming tech gadgets online on Tech2 Gadgets. Get technology news, gadgets reviews & ratings. Popular gadgets including laptop, tablet and mobile specifications, features, prices, comparison.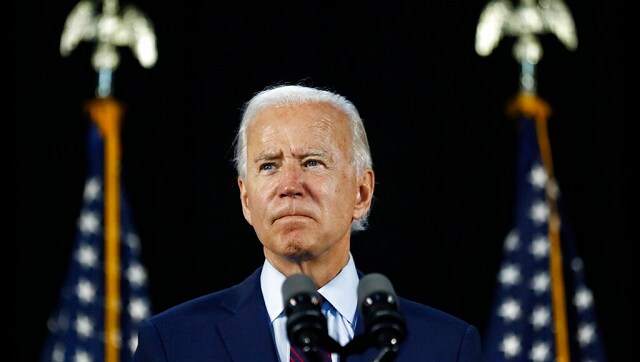 World
In 2016, 77 percent of the community cast their votes for Hillary Clinton, while 16 percent went for Donald Trump. This time around, if trends hold, Biden stands to secure 70 percent of the vote, with 30 percent going to Trump.
First Cricket News
Bangladesh had appointed McMillan in August for the tour after former South African batsman Neil McKenzie stepped down from the post because of the coronavirus crisis.
First Cricket News
According to the current schedule, Bangladesh are likely to reach Sri Lanka on 27 September for the three-Test series beginning on 24 October.