Smriti no longer Queen Bee, Rajnath new No 2: How PM Modi's ministers are doing a year later
One year of Modi sarkar also means one year of most of his cabinet. Firstpost looks at some of the most powerful figures in the Modi cabinet and how their own power has grown or waned in the past year.
Rajnath Singh
Then:Rajnath Singh has had a checkered history with Modi but he's made up with him and enthusiastically backed him for PM. His joining the government surprised some because it signaled the BJP party chief had accepted the primacy of Modi and he admitted "conceding primacy even at the BJP national executive in Goa". A BJP leader tells The Economic Times Singh got dissidents to "stop critiquing Modi in public during the run-up to the election". But in many ways Rajnath Singh epitomizes Modi's uneasy relationship with the RSS and Sangh Parivar. He is answerable to the Sangh Parivar in a way Modi is not. Modi is cut from that cloth but he is not comfortable being told what to wear. Storm clouds were visible early when rumours swirled about Rajnath Singh's son prompting headlines like "Who Wants Rajnath Singh Out?" and Modi had to take the unprecedented step to dispel them after Rajnath Singh threatened to quit.
Now: He's Number 2 in the cabinet as in he chairs meetings when Modi is away. But that's a meaningless number in a cabinet where like Amitabh Bachchan of yore, positions 1 through 10 are all occupied by the PM. His ambitions for his son remain a problem since those opposed to him in UP will bring up the dynasty issue to block the son. Singh brushes aside stories of his disaffection and told PTI last September that in the past one and a half years his relationship with Modi had "grown quite deep" and they were now "too sacred, too emotional, too deep". He has clearly done well for himself in the new order.
Arun Jaitley
Then: He was regarded as the last Lutyens insider in a cabinet that was ideologically anti-Lutyens. Ok we are not counting Najma Heptulla relegated to finessing minority semantics. Jaitley was accommodated in the cabinet even though he managed to lose an election in what was a BJP landslide. The rapport was believed to be thanks to Jaitley being an early supporter of Modi during his upstart days. He's also the lawyer who shepherded Modi and Amit Shah through their legal problems and has passed the loyalty test with flying colours unlike other Lutyens insiders. But he still lost the election. Poor Jaitley had to do his usual rounds of evening television crowing about his party's sweep while eating humble pie about his own defeat. Despite rumours that Modi did not want anyone in his cabinet who had not proved his mettle in the polling booth, Jaitley was put in charge of defence and finance. He was slammed for a first lacklustre budget. Even Modi supporters started clamouring for him to be relieved of the Defence portfolio at least.
Now: Leaner and meaner, thanks in part to a gastric bypass surgery, he has emerged as the Rottweiler of the cabinet. He's the one to aggressively take on criticism of the government. He's retained his media profile and remains the media's go-to man. He also represents the more cosmopolitan face of the government even though he's not trusted by some Sangh Parivar hardliners. He certainly differed with Rajnath Singh on issues like Section 377. But Jaitley never differs with the PM. Even if rumours are true that he and Rajnath Singh rarely see eye to eye, they have kept their relationship from getting in the way of acche din. As a party veteran tells the Economic Times "The downfall of UPA-2 started with the shadow war between Pranab Mukherjee and P Chidambaram. Round-2 of Singh vs Jaitley, if it happens, can get troublesome for the PM". While he clearly enjoys the PM's favour, he's the one who will feel the heat if the government cannot deliver big ticket economic reforms in the next year. Rajnath Singh does not have to worry about double-digit growth. Jaitley does.
Sushma Swaraj
Then: What do you do with a problem like Sushma? Sushma Swaraj might have emerged as a consensus PM if Modi had not been able to deliver a full-fledged majority. She played it safe during the campaign neither dissing Modi not being in full embrace of him. Modi could not ignore her the way he snubbed L K Advani and Murli Manohar Joshi. At least there he had the age excuse. She made it to the cabinet but there was no illusions that she was in the inner circle. Minister for External Affairs, she was very clearly the "foreigner" among Modi's trusted lieutenants.
Now: The rambunctious Sushma Swaraj who once threatened to shave her head if Sonia Gandhi became PM and was caught doing a jig in Rajghat has been thoroughly tamed. No one knows what she thinks anymore. She keeps her head down and does her job and does not complain even if Modi seems to enjoy doing most of her job as Minister for External Affairs. On top of that she is stuck with a pugnacious Minister of State in V K Singh. Oddly the Congress is speaking up for her. "Barring one odd foreign visit, Sushma Swaraj has never accompanied Prime Minister Modi on his foreign visits as External Affairs Minister," AICC's Shakeel Ahmad tells the media.She's also emerging as the kinder gentler more bipartisan face of the cabinet taking pains to thank the Manmohan Singh government for its work on the land swap with Bangladesh instead of taking full credit for it. "She's shown great dignity," a BJP leader tells ET making her his most "well-adjusted senior Cabinet minister". One woman's dignity could be just another woman's resignation to her lot.
Smriti Irani
Then: Ohh Smriti. She was the mangalsutra-ed feisty "chhoti bahen" who lost an election and was rewarded for it. She was the surprise appointment to the plum HRD ministry, a cabinet minister at 38, which raised many an eyebrow notably those of Modi fan-girl Madhu Kishwar who told Scroll.in that someone must have done "black magic" on Modi-ji. But Smriti Irani was probably the minister who created the biggest buzz, ruffled the most feathers, promised the biggest shake-ups and seemed to have Modi's unqualified blessing.
Now: She has gone from Queen Bee to Queen Been quips Outlook. Smriti Irani is reduced to tilting at security cameras Fabindia in Goa while the BJP national executive met in Bangalore. If there was any doubt about Smriti Irani being cut down to size, it was dispelled when her own party's Meenakshi Lekhi tweeted "Do I smell a rat to obfuscate the BJP national executive meeting?" while Smriti threw a hissy fit in Goa. Her problem seems to be that she keeps getting into very public controversies – Yale degree, Teacher's Day, German vs Sanskrit, Christmas. Now to add insult to injury Outlook suggests Smriti should take tips from the person she was displacing as the party's woman face, Sushma Swaraj, on how to be a "better bindi diplomat."
Amit Shah
Then: He's not in the cabinet but certainly part of the innermost circle. Amit Shah was perceived by many as the potential albatross around Modi's neck. He was the one closest to Modi who seemed in danger of being singed by the Gujarat riots cases. If Shah had gone down, Modi's ambitions could have been in jeopardy. But Modi steadfastly stood by Shah the way Shah had stood by him. According to Radhika Ramaseshan in The Telegraph what appealed to Modi was that Shah could work discreetly behind the scenes and never uttered a peep when he had to give up the home ministry in Gujarat and face a jail sentence. Propelling Shah to BJP party chief was probably Modi's most audacious move after deposing L. K. Advani by which he left no doubt about who was boss.
Now: Amit Shah has now a public profile he never had before as he campaigns for the BJP in different states. He's the one who takes the bull by the horns. While many in the BJP were discomfited by the Modi-Shah takeover of the party, a party official tells The Telegraph, that the party has accepted that the Modi-Shah team is the "best thing" to have happened to it and their jodi "works better than the Atal Behari Vajpayee-Advani one for many reasons as Shah sees himself as Modi's junior, not his equal." The Delhi Assembly poll was a black eye for Shah since his mandate is to keep winning elections and provide perfect party-government coordination but that defeat has forced him to reconnect with the grassroots and become more accessible. He's also toned down his own belligerence for example about Mamata Banerjee in Bengal whose support Modi needs in the Rajya Sabha. Bihar will be his next big test but it's hard to see Modi dispensing with his Mr. Indispensable.
Find latest and upcoming tech gadgets online on Tech2 Gadgets. Get technology news, gadgets reviews & ratings. Popular gadgets including laptop, tablet and mobile specifications, features, prices, comparison.
Politics
The two senior BJP leaders will visit the state to take stock of the party organisation ahead of the elections to the 294-member Assembly due in April-May next year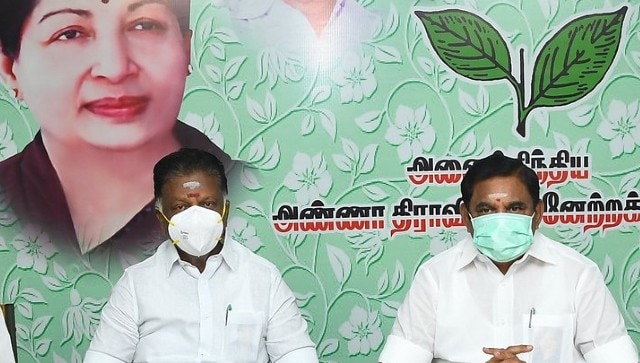 Politics
The AIADMK and the BJP had aligned for the 2019 Lok Sabha polls along with other parties, however, the alliance could win only one of the 39 Parliamentary segments in Tamil Nadu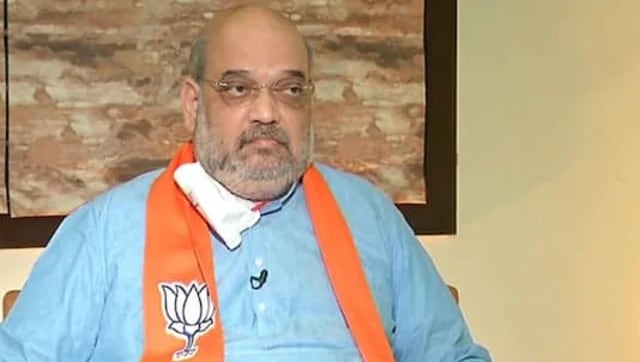 India
The home minister's Twitter display picture was on Thursday removed by the microblogging site in response to a 'report from the copyright holder'