'Have a glorious day too!': Smriti Irani, Priyanka Chaturvedi wage fierce Twitter war
A war of words broke out on Monday on Twitter between HRD minister Smriti Irani and Congress leader Priyanka Chaturvedi, with the BJP leader taking a dig at Rahul Gandhi
A war of words broke out on Monday on Twitter between Union HRD minister Smriti Irani and Congress leader Priyanka Chaturvedi, with the BJP leader taking a dig at Rahul Gandhi, saying that losing Assam elections was "his forté".
The war of words began with a tweet by political columnist Shefali Vaidya, questioning double standards between verbal attacks on a Congress spokesperson and Smriti Irani.
When @priyankac19 is trolled, it is an attack on 'dignity of women'but poisonous slander against @smritiirani is acceptable.

— Shefali Vaidya (@ShefVaidya) May 23, 2016
In a tweet, Chaturvedi, while interacting with another person mentioned the HRD minister and said "a perceived threat to @smritiirani's life gets Z sec, here I am struggling to get rape/death threat investigated."
Earlier, Chaturvedi was threatened by a Twitter user with rape and murder "like Nirbhaya," according to a report in Hindustan Times. Subsequent to the comments, she wrote an article on NDTV calling for more stringent laws against cyber abuse. Chaturvedi claimed that she was threatened with rape and murder merely because she pointed out a BJP spokesperson's use of insinuation to 'silence me on a TV debate.'
Not one to hold back, Irani responded by telling Chaturvedi that she does not have 'Z' category security. The minister, however, later deleted her tweets.
A verbal battle which began with a political debate on television quickly escalated into a slugfest over personal security and double standards over abusive trolling. In an exchange of words which was reminiscent of television news debates, the line between personal barbs and political battles was blurred.
Chaturvedi stated that she didn't know the internal workings of Home Ministry and went as per newspaper reports. "I presume no security at all then @smritiirani ?," she tweeted.
Irani responded by questioning the Congress leader "why are you so interested in my security? Planning anything?"
Chaturvedi responded by taking a swipe, saying it is " "Not worth my time, so don't worry on that front @smritiirani, you must concentrate on creating another campus ruckus."
"That's more Rahulji's forte. Oh wait, losing Assam is. My bad. Have a good day," Irani hit back with a jibe.
Chaturvedi retorted with another sarcastic remark.
Repeatedly losing and yet becoming a minister in the cabinet is your forte. You have a glorious day too @smritiirani

— Priyanka Chaturvedi (@priyankac19) May 23, 2016
Clearly, it appears that when it comes to 140-character political slugfests, everything is fair game, including personal security and online abuse.
With inputs from PTI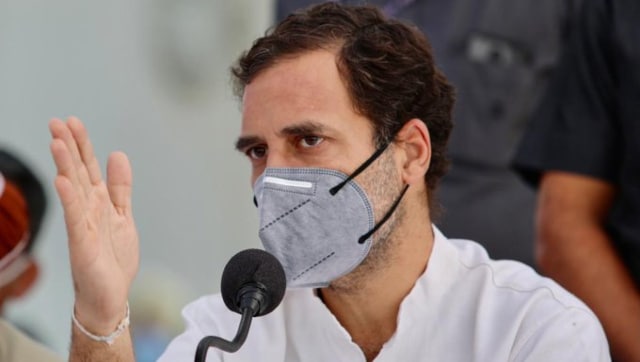 India
The former Congress president also shared a video on Twitter highlighting the alleged slow vaccination rate and media reports where people were not getting vaccines
India
The two-member Appointments Committee of the Cabinet comprises the Prime Minister and the Home Minister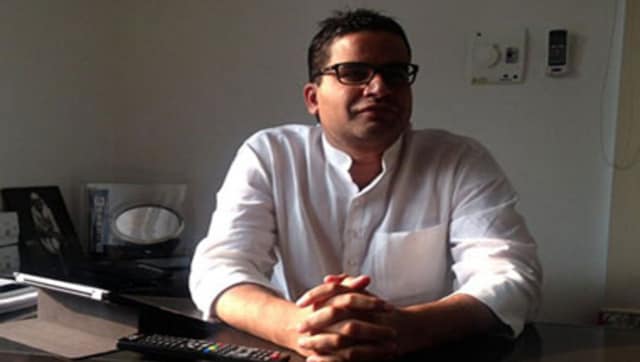 Politics
The newest twist in the tale came on Wednesday when Rahul Gandhi aide Archana Dalmia sent out a tweet giving Kishor a 'warm welcome into the Congress family' only to subsequently delete it