Smriti Irani dubs Congress-DMK allliance 'unholy', attacks AIADMK on freebies
HRD Minister Smriti Irani described the Congress-DMK alliance for the May 16 Assembly polls in Tamil Nadu as an 'unholy' one while bringing up the 2G scam.
Chennai: Union Minister Smriti Irani on Friday described the Congress-DMK alliance for the May 16 Assembly
polls in Tamil Nadu as an "unholy" one while bringing up the 2G spectrum allocation scam.
"When we look at the unholy Congress-DMK alliance what we find is when people of this country speak about Congress and DMK alliance, the only memory we have is that of 2G scam which horrified the entire nation," Irani said at an election rally, canvassing for state BJP president Tamilisai Soundararajan in Chennai.
Soundararajan is contesting from Virugambakkam constituency in Chennai.
"When we look at the alliance of Congress and DMK, you find that they did corruption not only 2G, but they did not spare even helicopter procurement for the nation," she said.
Ridiculing DMK for not yet identifying M Karunanidhi's successor, Irani said, "In their hands they have taken the rising sun as the party symbol. But when you ask the people of Tamil Nadu which son rises (after Karunanidhi), they will tell you that till now, even within the DMK, a decision has not been taken on who shall rise and who shall be left behind."
The Union Minster said that people should ponder over whether it was Tamil Nadu's destiny to be "hijacked" by the interest of one family.
On the freebies given by the ruling AIADMK, Irani, without naming the party, said one has to ask why this political party has not strengthened the citizens economically.
"On the one hand we have one party (AIADMK) which makes promises, distributes things. You need to ask yourself why this political party has not strengthened citizens economically, so that they themselves can look after their needs."
Making a reference to the works of great poets Subramania Bharati and Thiruvalluvar, she said for the first time in the nation's history, it was under Narendra Modi's leadership through the HRD Ministry that "we have recognised the contribution and the richness of Thirukkural (treatise) and we got it to the rest of the country through our school systems and universities."
Listing out some successful Central government schemes, Irani said that opening of accounts under the Jan Dhan Yojana scheme has seen the eradication of middlemen.
"I would like to remind you that this nation saw a time when a Congress leader from Delhi said that one Rupee leaves Delhi and by the time it reaches the pocket of poor person it becomes 10 paise," she said.
"When Narendra Modi became Prime Minister, he announced the opening of bank accounts for every citizen so that no middleman can take away money from the poor and the funds were directly deposited into the bank accounts," she said.
Pointing out that Rs 30,000 crore has been deposited in bank accounts under the scheme, she said a cup of filter coffee costs Rs 30, but insurance is available at Rs one.
"When I ask for a cup of filter coffee in this very lane it is Rs 20 - Rs 30. But under the leadership of our Prime Minister Narendra Modi insurance is given to citizen(s) for Rs one only," Irani said.
She said that one crore citizens had given up LPG subsidy so that poor women in rural areas could have free LPG connections.
BJP has planned to give free LPG connections to five crore people in the coming years, the Union Minister said.
Politics
Tamil Nadu higher education minister K Ponmudy later clarified that his comments on pani puri sellers did not amount to 'profiling'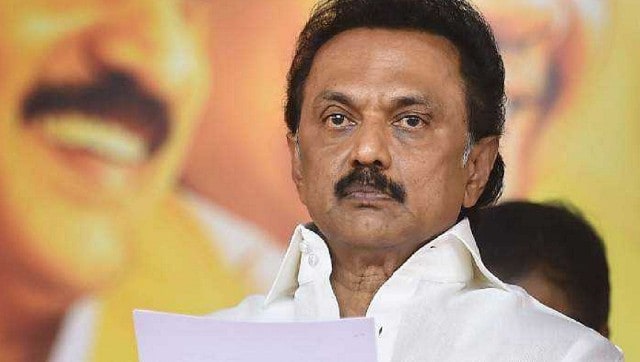 India
Tamil Nadu Chief Minister MK Stalin said elements propagating hatred are being closely monitored
India
As rescue operations continued for several hours, information on the condition of those trapped in the rubble remained unclear