Six injured in BJP-RJD clash day after I-T raids on Lalu Prasad's 'benami' properties
Six persons were injured in a clash between workers of the BJP and the RJD outside the BJP state headquarters, a day after I-T raids in connection with alleged benami property deals involving RJD chief Lalu Prasad.
Patna: Six persons were injured in a clash between workers of the BJP and the RJD outside the BJP state headquarters, a day after I-T raids in connection with alleged benami property deals involving RJD chief Lalu Prasad.
Carrying RJD flags and shouting 'Lalu Zindabad', hundreds of bare-bodied RJD youth wing workers marched towards the BJP office at Beer Chand Patel Marg protesting against senior BJP leader Sushil Modi's "continuous attack" on Prasad and his family.
As they turned violent and "threw stones" at the BJP office, the party's workers came out of the office with sticks to retaliate. At least six persons were allegedly hit by stones and many vehicles parked outside the BJP office were damaged.
"It was unprovoked violence. Police intervened timely to separate the clashing workers of both the parties," Senior Superintendent of Police Manu Maharaj told PTI. Additional police force has been deployed to maintain peace, the SSP said.
Similar scenes were witnessed in Muzzafarpur where the RJD workers gheraoed the BJP office but timely intervention by police prevented an outbreak of violence.
An FIR was lodged by BJP office in-charge Lalit Kumar Yadav with town police station here in the incident, which he alleged was "provoked" by Prasad and his two minister sons. Deputy Superintendent of Police Shibli Naumani confirmed to PTI the registration of the FIR.
Later, a BJP delegation comprising senior BJP leader Sushil Kumar Modi, state party chief Nityanand Rai and party chief whip in the assembly, Arun Sinha met Director General of Police PK Thakur and submitted a memorandum seeking action against the RJD.
Sushil Modi told reporters that they drew attention of the DGP to the use of empty liquor bottles by the RJD while attacking the BJP office. There is total prohibition in Bihar since last year.
Rai alleged that the police acted as "mute spectators" while the RJD workers were indulging in violence.
A month ago Prasad's elder son Tej Pratap Yadav had taken out a procession riding a horse driven chariot here and was followed by more than 200 motorcycles in the prohibited area and the police stood helpless. The two parties blamed each other for the clash.
Sushil Modi, who sat on a dharna at Gardanibagh with Rai and others, said the attack was "shameful" and alleged it was "orchestrated" by the state government to "gag" the voice of the opposition. "BJP office is located in a prohibited area and due to this we were not given permission to hold our protest dharna in front of our party office. Then how were hundreds of RJD goons allowed to stage protest and throw stones at us?" he asked.
"When the violence was happening at the BJP office, Chief Minister Nitish Kumar was sitting in a state-level bankers' committee meeting a short distance away," he told PTI. His party colleague Nand Kishore Yadav described the RJD attack on the BJP office as a mark of their "dejection".
"Is this sushasan (good governance)?" he asked.
RJD national spokesman Manoj Jha held a press conference in which he paraded a few party workers with their heads bandaged and blamed the BJP for the violence. "RJD workers were peacefully protesting when the BJP workers threw stones and glass bottles at them," the party's spokesman Mritunjay Tiwari told PTI. He said Sushil Modi has been levelling "unsubstantiated" allegations against Lalu Prasad and his family for which the youth wing workers of the party were protesting.
Sushil Modi has levelled a series of charges against Lalu Prasad, his two minister sons — deputy chief minister Tejashwi Prasad Yadav and health minister Tej Pratap Yadav and daughter Misa Bharti, who is a Rajya Sabha MP of the RJD.
Find latest and upcoming tech gadgets online on Tech2 Gadgets. Get technology news, gadgets reviews & ratings. Popular gadgets including laptop, tablet and mobile specifications, features, prices, comparison.
India
In his address after laying the foundation stone for various infrastructure projects in Tamil Nadu, Shah said Narendra Modi has "waged a battle to end dynasty politics and corruption"
India
History is replete with biases and politics is pregnant with contradictions. Thus, the pursuit of innocuous history and pristine politics is not only factually erroneous but also intellectually untenable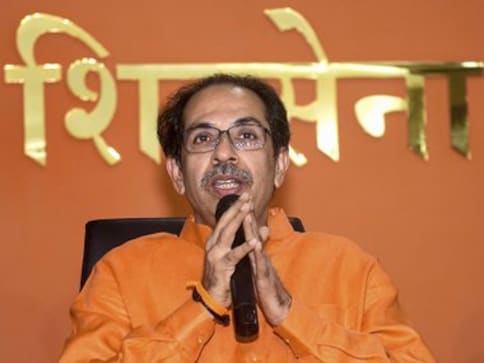 Politics
The Shiv Sena had snapped its alliance with the BJP in Maharashtra post the 2019 Assembly polls. It had accused the BJP of breaking its promise to share power, an assertion the saffron party flatly denied