Simultaneous elections has its advantages, but here's why one-nation-one-poll bothers Opposition
The issue of holding simultaneous Lok Sabha and Assembly elections has turned into a raging debate, and it is slowly snowballing into a political controversy rather than a Constitutional one as it is apparently being made out to be by the political parties involved.
The issue of holding simultaneous Lok Sabha and Assembly elections has turned into a raging debate, and it is slowly snowballing into a political controversy rather than a Constitutional one as it is apparently being made out to be by the political parties involved.
While the BJP-led NDA government at the Centre is pushing for the proposal, the Opposition parties, especially the Congress, is strongly against it. The Election Commission on Tuesday has clarified that simultaneous elections can't be held immediately due to non-availability of VVPAT machines required for the purpose.
"We don't have enough VVPAT machines for simultaneous polls," Chief Election Commissioner (CEC) OP Rawat said. He reiterated that the number of machines expected to be delivered by September this year, would be available in November, which has already delayed the process. Given the circumstances, it would be difficult to conduct simultaneous elections in December.
The CEC also said that if required number of VVPAT machines was available on time by next year, Lok Sabha election and polls for 11 assemblies could be possible simultaneously in 2019. However, the concept of holding simultaneous elections or 'One Nation, One Election' — which Congress and a few other opposition parties have strongly opposed is not new.
If the first four elections (1952 to 1967) were perfectly constitutional, what makes the Congress and the opposition parties now go hysterical over it?
One Nation, One Election concept not new
The concept of simultaneous elections is not new in India. After Independence and the enforcement of Constitution, the first election, conducted in 1952, was held simultaneously for the Lok Sabha and the state assemblies. It was in practice from 1952 to 1970. Simultaneous polls were held in 1952, 1957, 1962 and 1967.
This concept came to an end when fourth Lok Sabha was liquidated early. It was during the tenure of former prime minister Indira Gandhi.
The 1967 General Election elected the fourth Lok Sabha and under Indira Gandhi's leadership, the Indian National Congress won a fourth consecutive term in power. However, the Congress suffered significant losses in seven states. There was a visible decline in support for Congress and it got reflected in assembly elections. INC lost control of six state governments in the same year.
"The electoral losses of INC-led Indira Gandhi to be more assertive and she took some decisions which were against the party establishment. This led to the split in the party. One such decision was to hold elections – Lok Sabha and state assemblies separately," a political analyst closely associated with Congress party told Firstpost.
Narendra Modi re-focuses the spotlight on the issue
The issue of simultaneous elections was again raised by Prime Minister Narendra Modi in 2016 and the idea was later supported by the former President Pranab Mukherjee and current President Ram Nath Kovind.
The logic given for this 'One-Nation-One-Election' was to save valued resources and bring the country out of a continuous election mode. Earlier Modi had told BJP workers that he supported the idea as it would give more time for social work as grassroots level. The concept was also included in BJP's 2014 manifesto.
What the Standing Parliamentary Committee report says
A Parliamentary Standing Committee in December 2015 recommended a move in this direction. It concluded that such a reform was 'important for India' if it is to compete with other nations in development agenda and to become a robust and democratic nation.
"The concept of simultaneous elections prevailed earlier too. It's nothing new. In fact, if elections take place simultaneously, nation stands to gain. Almost after every three months there's one election or the other, which has become a burden not just on financial resources but also on all those who conduct polls," Constitutional expert SK Sharma told Firstpost.
Advantages of simultaneous elections
According to the Standing Committee, the rationale for holding Lok Sabha and Vidhan Sabha elections simultaneously is:
To reduce the cost associated with multiple elections.
To overcome policy paralysis associated with imposition of Model Code of Conduct during elections.
To limit the disruption of normal public life in the run-up to and during the elections.
To free up the manpower of the armed and para-military forces deployed on election duties.
Why is it being opposed?
The Congress has vehemently opposed the idea of holding Lok Sabha and Assembly elections together and stated it to be 'against the basic structure of federalism'. A Congress delegation comprising senior leaders and former union ministers including, Mallikarjun Kharge, P Chidambaram, Kapil Sibal, Abhishek Manu Singhvi, Anand Sharma and JD Selam, met the Law Commission on 3 August to present the party's stand on simultaneous elections.
AICC Communication in-charge, Randeep Singh Surjewala had earlier said those who had wanted all elections to be held in one go, have no faith on democratic process of this country.
"Are you going to trample democracy? Are you going to cut short the tenure of Parliament and assemblies?" Surjewala questioned. The Congress has questioned whether the tenure of an assembly which was elected in accordance with the will of the people, not a part of constitutional practice and basic structure of the Constitution.
What bothers the Opposition
If simultaneous elections system is implemented, transitional arrangements would be made so that the currently elected state governments could serve the full term for which they have been elected.
If Lok Sabha and Assembly elections are held together, the national issues will dominate, while the state issues would be relegated to the background.
To hold simultaneous elections (General and state assemblies), all Assembly elections have to be brought in sync from their present status. In such a case, some state assemblies would have to be elected much before the normal term ends, which Opposition parties feel is unfair to the sovereign democratic mandate given to them by the voters. As a result many states won't be able to show their performance, which is spread over a period of five years.
House divided
While, the JD(U), SP, TRS, AIADMK, BJD and SAD, along with the BJP have extended support to the idea, the Congress, the Left, TMC, RJD, TDP, AIMIM and AAP are against it."How can the Centre push such an idea without bringing proper Constitutional amendment? And, why are they pushing it suddenly?" asked TDP leader Lanka Dinakar.
According to a section of political pundits, the reason of opposing simultaneous elections is more political than constitutional. "Congress and other opposition parties are opposing it because if Lok Sabha and Assembly elections are held together, Modi will emerge as the most powerful face both at the Centre and in the states. Congress and regional parties will tend to lose. The BJP-ruled states will gain due to Modi, if elections are clubbed together," Sharma said.
Subscribe to Moneycontrol Pro at ₹499 for the first year. Use code PRO499. Limited period offer. *T&C apply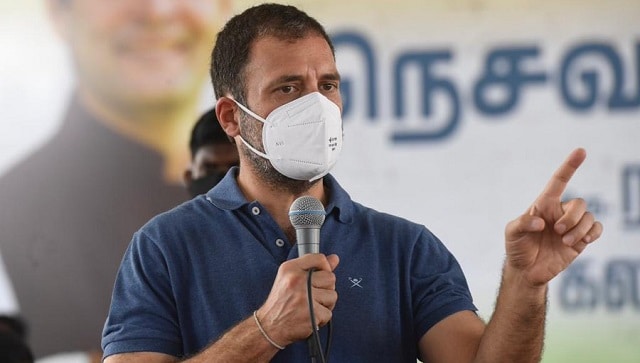 Politics
Speaking at a press conference, Randeep Singh Surjewala said, 'The North-South divide is a toolkit being adopted and sold by the BJP to the news channels and the public'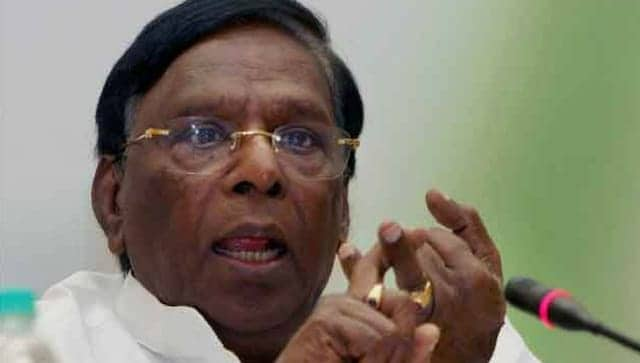 Politics
The collapse of the V Narayanasamy-led government in Puducherry led to a war of words over Rahul Gandhi's leadership of the Congress party and the BJP's 'corrupt politics'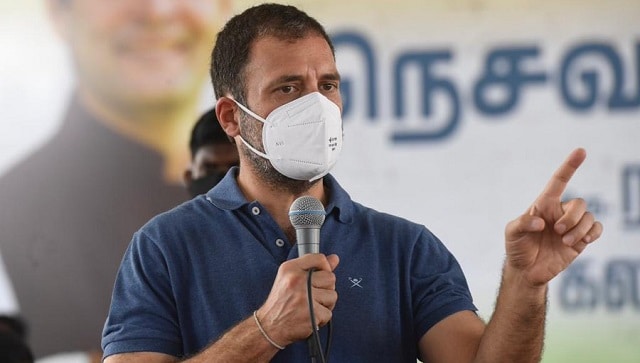 Politics
The north-south divide inadvertently flares up before every election, especially in southern Indian states. This time it has come before the Assembly elections in Tamil Nadu, Kerala, and the UT of Puducherry